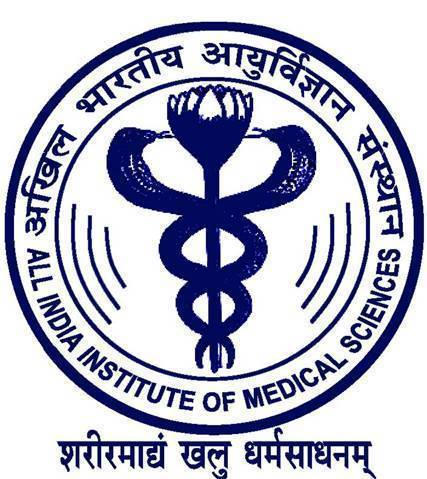 AIIMS May 2012 : ADMISSION NOTICE NO. 2/2012 ENTRANCE EXAMINATION FOR AIIMS – POST GRADUATE /POST DOCTORAL COURSES
JULY 2012 SESSION from http://www.aiimsexams.org/pdf/ADVT%20_%20AIIMS%20PG%20JULY%202012%20FINAL.pdf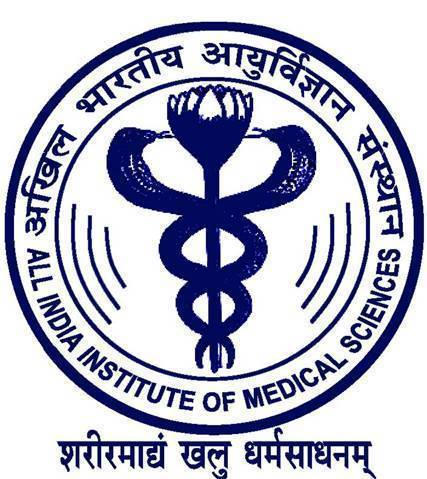 Size: 16 cm x 16 cm (BW advt)
ALL INDIA INSTITUTE OF MEDICAL SCIENCES
ANSARI NAGAR, NEW DELHI – 110 608
ADMISSION NOTICE NO. 2/2012
ENTRANCE EXAMINATION FOR AIIMS – POST GRADUATE /POST DOCTORAL COURSES
JULY 2012 SESSION
Applications are invited in the prescribed form through online mode for admission to AIIMS-PG (MD/MS/M.Ch. (6 years) / MDS / MHA and Post Doctoral (DM/M.Ch) Courses as well as Ph.D. programme for July, 2012 session. For Eligibility criteria and availability of seats in various departments / disciplines, please visit AIIMS website www.aiimsexams.org.
DATE OF ENTRANCE EXAMINATION:
(i) MD/MS/M.Ch.(6 years)/MDS – 06.05.2012 in Chennai, Delhi, Kolkata, Mumbai & Guwahati ;
(ii) DM/M.Ch/MHA – 20.05.2012 in Delhi Only;
(iii) Ph.D. – 30.06.12 in Delhi only.
The Prospectus is available on AIIMS website www.aiimsexams.org and must be read carefully by the applicants before applying. The Application fee is Rs. 1000/- (Rs.800/- in case of SC/ST candidates).
Application Procedure: A candidate can submit application only Online through Internet only. Visit www.aiimsexams.org, read the Prospectus, Help Manual and other details carefully and follow the instructions given therein. The candidate can pay the application fee through a Challan Form (to be downloaded from internet while applying on-line) in any branch of State Bank of India. Transaction / Processing Fee as applicable will be payable to the Bank by the candidates.
IMPORTANT DATES
1. Online Registration of Application on www.aiimsexams.org 24.03.2012 to 08.04.2012
2. Last Date for applying On-line and closing of Registration 08.04.2012 (up to Mid night)
Note:
1. Sponsored candidates of Central/State Govt./Armed forces/PSU/Autonomous Bodies as well as Foreign National candidates are also required to fill in the prescribed online application form indicating their choice the subject (only one subject).
2. The foreign nationals are required to also send their filled in Application (Downloaded copy of Registration Slip) through Diplomatic Channel.
3. Such sponsored candidates as well as foreign national candidates are required to appear in the Competitive Entrance Examination along with other candidates.
4. Those applying on 08/04/2012 i.e. on the last date of closing and are unable to deposit the fee on the same day must deposit fee in the designated Bank latest by following next working day (i.e. upto 09/04/2012) failing which their candidature will not be considered and no query/ correspondence in this regard will be entertained.
5. The application for the above Entrance Examination will be considered only after confirmation of payment of fee from the concerned Branch of designated Bank to the Account holding Branch of AIIMS.
6. Incomplete applications not supported by Challan payment by 09/04/2012 shall be rejected and no claim shall be entertained.
ASSISTANT CONTROLLER OF EXAMINATION
This Admission Notice is also available on Internet at www. aiims.edu and www.aiims.ac.in
Tip : You did not read Harrison during my College Days. No time to read it now. What to do ? Join Crash Course for AIIMS May 2012 "OPERATION HARRI CAPSULE" – Click here for details
ALL INDIA INSTITUTE OF MEDICAL SCIENCES
ANSARI NAGAR, NEW DELHI – 110 029
(EXAMINATION SECTION)
Dated : 26.03.2012
ADDENDUM
REFERENCE ADMISSION NOTICE NO. 2/2012 PUBLISHED ON 23.03.2012 FOR AIIMS PG/POST-DOCTORAL ENTRANCE
EXAMINATION JULY 2012 SESSION
The Following qualification has been included for DM (Haematopathology) Course for July 2012 session:
Speciality Qualification Read as
9. DM Haematopathology For DM in Haematopathology a candidate must possess M.D in Pathology / Laboratory Medicine of this Institute or any other University recognized by the MCI
ASSTT. CONTROLLER OF EXAMINATIONS
Doubt : Did you Miss out in Previous Entrance because you did not Read Harrison ? Join Crash Course for AIIMS May 2012 "OPERATION HARRI CAPSULE" – Click here for details
ALL INDIA INSTITUTE OF MEDICAL SCIENCES
ANSARI NAGAR, NEW DELHI – 110 029
(EXAMINATION SECTION)
Dated : 27.03.2012
ADDENDUM-2
REFERENCE ADMISSION NOTICE NO. 2/2012 PUBLISHED ON 23.03.2012 AND PROSPECTUS AVAILABLE ONLINE ON www.aiimsexams.org WEBSITE FOR AIIMS PG/POST-DOCTORAL ENTRANCE EXAMINATION JULY 2012 SESSION
Subsequent to the approval of the competent authority, the following seats for DM/M.CH Courses are added for the July 2012 session:
Subject code
Speciality Seats
Position
Qualification
21 DM Pulmonary Medicine & Sleep Disorders 02 (General) A Candidate must possess M.D. Degree in Medicine of this Institute or any other University recognized by the MCI
22 M.CH- Surgical Oncology 02 (General) A Candidate must possess M.S. Degree in Surgery/ENT of this Institute or any other University recognized by the MCI
ASSTT. CONTROLLER OF EXAMINATIONS