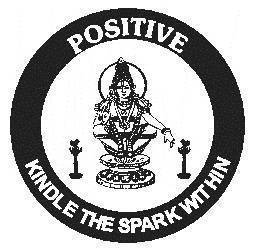 POSITIVE OPERATION HARRI CAPSULE – OHC 2 – PARTICIPANTS VOICE TOPPERS TEST RESULT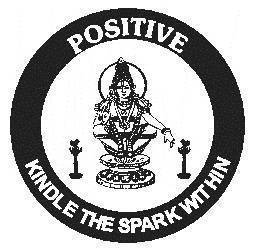 God Is Great
"POSITIVE OPERATION HARRI CAPSULE [OHC] 2 TIMES
OHC 2 -SEP 28thto Oct 9th 2012 [12 days]
POSITIVE – OHC 2 – PARTICIPANTS VOICE
Thank you Sir, First for enlightening difficult topics in a easy way. Honestly to say since All India exams have been preponed initially I had a dilemma whether I can utilize these 12 days usefully without any confusions.But Sir I won the confidence for both AIIMS and ALL INDIA TOO- Dr.M.Joshna(Vellore)
First time I met my expectations in PG Entrance Teaching through Dr.Manorajan Sir.Hats of to his mammoth efforts.Dr.M.S.Thangabalu(Vellore)
I came here with expectation to improve my preparation for PG Medical and here I realized that this is the excellent coaching class.I confidently say that I will succeed in my future examination- Dr.Hitendra dev(Chandigarh)
Single word to say……"EXCELLENT"-Dr.M.Venkatraj(Chennai)
Wonderful walk back to the real important aspects of AIIMS and other All India exams and showed the areas where I missed out in the previous exams.Has given lots so far but expecting more of facts in coming days to grow confidence to write AIIMS this November,God willing get across this time for sure………………..Dr . Pradeep Hopkins(Mumbai)
OHC is really an excellent mission. My aim is to get a seat in AIIMS. In the first day of class itself I got confident that even I can achieve it. With Gods grace ,with POSITIVES support and with my effort I surely Can achieve AIIMS.
POSITIVE OHC 2 – TOPPERS
AIIMS MODEL EXAM – TOPPERS
Model Exam I [29.9.12]  – Dr. Mubarak Sazira
Model Exam II [1.10.12] – Dr. Asha Valantine
Model Exam III [3.10.12] – Dr. Asha Valantine
Model Exam IV [8.10.12] – Dr. Mubarak Sazira
POSIGOLD 1 [4.10.12] – Dr. Asha Valantine
POSIGOLD 2 [5.10.12] – Dr. Asha Valantine & Dr. M. Joshna
POSIGOLD 3 [6.10.12] – Dr. Thangabalu & Dr. Mubarak Sazira
POSIGOLD 4 [7.10.12] – Dr. N. Arun
POSIGOLD 5 [8.10.12] – Dr. Agil
POSITIVE PUNCTUALS [100% attendance]
Dr. Pradeep Hopkins [Mumbai]
Dr. Amala Florida [Chennai]
Dr. Subulakshmi [Madurai]
Dr. Jitendra [Mumbai]
Dr. Venkatraj [Chennai]
Dr. Mubarak Sazira [Madurai]
Dr. Risinth Kumar [Nellai]
Dr. Joshna [Chennai]
Dr. Anandhi [Chennai]
Dr. Agil [Chennai]
Dr. Ashwini [Chennai]
Dr. Avinash [Hydrabad]
Dr. Arun [Kerala]
Dr. Pavithra [Ramnad]
OPERATION HARRI EXAM TOPPERS
DAY 1 "OPERATION HARRI CAPSULE-2"TEST      RESULT  [28.09.2012]
| | | |
| --- | --- | --- |
| RANK | NAME | MARKS [50] |
| 1 | Dr. S.Agil | 45 |
| 2 | Dr.  N.V.Lakshmi | 45 |
| 3 | Dr. L.Asha valantine | 44 |
| | Dr. Hardik Khandelwal | 44 |
DAY  2 "OPERATION HARRI CAPSULE-2" TEST      RESULT  [29.09.2012]
| | | |
| --- | --- | --- |
| RANK | NAME | MARKS [50] |
| 1 | Dr.Asha Valantine | 48 |
| 2 | Dr.M.S.Thangabalu | 44 |
| 3 | Dr.S.Agil | 44 |
DAY 3"OPERATION HARRI CAPSULE-2" TEST      RESULT  [30.09.2012]
| | | |
| --- | --- | --- |
| RANK | NAME | MARKS [50] |
| 1 | Dr.G.Kiruthika | 45 |
| 2 | Dr.L.Asha Valantine | 44 |
| 3 | Dr.N.V.Lakshmi | 43 |
| 4 | Dr.Mubarak | 43 |
DAY 4 "OPERATION HARRI CAPSULE-2" TEST      RESULT  [1.10.2012]
| | | |
| --- | --- | --- |
| RANK | NAME | MARKS [50] |
| 1 | Dr.L.Asha Valantine | 48 |
| 2 | Dr.M.S.Thangabalu | 48 |
| 3 | Dr.N.V.Lakshmi | 40 |
DAY 5 "OPERATION HARRI CAPSULE-2" TEST      RESULT  [2.10.2012]
| | | |
| --- | --- | --- |
| RANK | NAME | MARKS [50] |
| 1 | Dr. L.Asha Valantine | 39 |
| 2 | Dr. S. Agil | 34 |
| 3 | Dr. P. Pradeep Hopkins | 29 |
| | Dr. R. Ananthi | 29 |
The Overall achiever award Termed "Harri Topper" award went to
"Dr. Asha Valentine" [Kumbakonam]
The Top 2 Consistent Performers were
1.   Dr. Asha Valentine [Kumbakonam]
2.   Dr. Mubarak [Madurai]