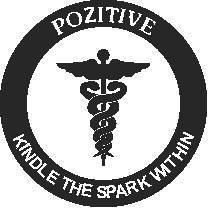 CRASH COURSE NEET 2016  / AIIMS / JIPMER November 2016 @ MADURAI, CHENNAI, NELLAI & COIMBATORE
A crash course for NEET 2016 / AIIMS / JIPMER P.G. November 2016 Medical entrance examination
A "must attend course" for P.G. aspirants
-oOo-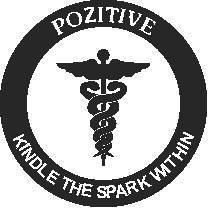 HIGH LIGHTS
Total Sessions – 9
Classes on Sundays, Saturdays [3] – [8.30am to 6.00pm]
CORE of the FACULTY TEAM is from the premier Institute in the Country – TRISSUR
POLES [POSITIVE ONLINE Exam Series] – Grant NEET 2016 – an online test series tailor made for NEET entrance examinations [19 subject wise tests, 5 NEET Pattern mock examinations and 1 Examination on "VISUALS"]. This online exam series [Rs.4200] is included in the Crash course package itself!
Subjects covered -9: Anatomy, Physiology, Biochemistry, Pathology, Microbiology, Pharmacology, SPM, Medicine, Surgery
Course fees: [From October 1 onwards] Rs. 8500 (it includes POLES – NEET 2016 online exams series also)
Pretest: 8am to 8.30 am every weeks (Topics: Previous weeks subjects)
For details contact: 9952239808, 9791193625, 9842651007.
-oOo-
"The Faculty Team"
| | | | |
| --- | --- | --- | --- |
| S.No | SUBJECT | FACULTY NAME | PLACES |
| 1 | ANATOMY | Dr. Arivuselvan / Dr. Rajan | Calicut / Pondy |
| 2 | PHYSIOLOGY |   |   |
| 3 | BIOCHEMISTRY | Dr. Rebecca / Dr. Asmath | Trissur / Pondy |
| 4 | PATHOLOGY |   |   |
| 5 | MICROBIOLOGY | Dr. Vasanthapriyan | Madurai |
| 6 | SPM | Trissur faculty | Trissur |
| 7 | PHARMACOLOGY | Dr. Thirunavukkarasu | Chennai |
| 8 | MEDICINE | Dr. Manorajan | Chennai |
| 9 | SURGERY | Dr. Ravindran | Trissur |
-oOo-
| | | | | | | | | | |
| --- | --- | --- | --- | --- | --- | --- | --- | --- | --- |
| Centers | 1 | 2 | 3 | 4 | 5 | 6 | 7 | 8 | 9 |
| Puducherry | 25.9.16 [Sun] | 2.10.16 [Sun] | 8.10.16 [Sat] | 9.10.16 [Sun] | 12.10.16 [Wed] | 16.10.16 [Sun] | 22.10.16 [Sat] | 23.10.16 [Sun] | 30.10.16 [Sun] |
| Coimbatore | 2.10.16 [Sun] | 8.10.16 [Sat] | 9.10.16 [Sun] | 11.10.16 [Tues] | 12.10.16 [Wed] | 16.10.16 [Sun] | 23.10.16 [Sun] | 30.10.16 [Sun] | 6.11.16 [Sun] |
| Madurai | 10.10.16 [Mon] | 12.10.16 [Wed] | 15.10.16 [Sat] | 16.10.16 [Sun] | 22.10.16 [Sat] | 23.10.16 [Sun] | 5.11.16 [Sat] | 6.11.16 [Sun] | 20.11.16 [Sun] |
| Chennai | 10.10.16 [Mon] | 11.10.16 [Tues] | 12.10.16 [Wed] | 16.10.16 [Sun] | 23.10.16 [Sun] | 30.10.16 [Sun] | 6.11.16 [Sun] | 12.11.16 [Sat] | 20.11.16 [Sun] |
| Nellai | 10.10.16 [Mon] | 11.10.16 [Tues] | 12.10.16 [Wed] | 16.10.16 [Sun] | 23.10.16 [Sun] | 30.10.16 [Sun] | 5.11.16 [Sat] | 6.11.16 [Sun] | 20.11.16 [Sun] |
-oOo-
-oOo-
-oOo-