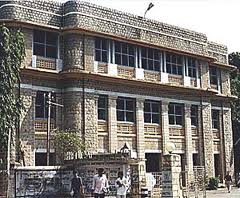 From http://ibnlive.in.com/news/to-neet-or-not-to-neet/289570-60-114.html
The confusion over state's participation in the National Eligibility and Entrance Test (NEET) continues as there has been no formal declaration on part of the state government on whether the national entrance will come into effect from 2013-14, replacing the state joint entrance examination, EAMCET.

Gujarat, Andhra Pradesh Oppose NEET CET in addition to Tamil Nadu, Karnataka, Maharashtra

Though the Medical Council of India (MCI) had decided at a meeting in August that the test would be conducted in Telugu, Tamil, Gujarati and Bengali apart from Hindi and English to address the concerns of students from non-English medium schools, the ambiguity on conduct of the test and participation of private medical college persists.
The national entrance was contested by students, parents and corporate colleges as a disadvantage for students from rural areas due to the medium of the paper as well as the syllabus, which is more similar to that taught in CBSE schools.
The feedback on the MCI website shows that around 81.6 per cent of respondents, mainly from Andhra Pradesh and Gujarat, raised objections on the medium of the question paper that will be framed during the review period of the NEET syllabus displayed on the MCI website.
"Students are also not given enough time to prepare for the entrance examination, which has a different syllabus pattern when compared to EAMCET. For the students appearing for the examination in May 2013, the syllabus taught during intermediate first year for competitive examinations has to be revised," a lecturer at a corporate junior college in the city M. Prabhakar said.
The NEET guidelines require that 85 per cent of the MBBS seats in the medical colleges across the state be reserved under the state quota. The remaining 15 per cent remain open to candidates from other states.
The decision on participation of 26 private medical colleges from the state, which account for close to 3500 seats, will have a significant impact on the total number of seats in the national quota.
Officials refused to comment on the implementation of NEET as well as the willingness of private medical colleges to participate in the same from 2013.
"As NEET will be applicable from 2013-14, the association of private medical colleges would prefer to stay away from the entrance. We will conduct our own entrance examination. We do not want to give away 15 percent of our seats to the national pool as the fee structure proposed by the government is too low. It has to be ratified by the government and we will ask for a uniform fee structure in both convener and management quota seats," treasurer of AP Private Medical College Association Dr G Bhaskara Rao said
http://www.dnaindia.com/india/report_parents-in-ahmedabad-raise-the-heat-on-neet_1739025
Nearly a week after the decision to conduct National Eligibility-cum-Entrance Test (NEET) in Gujarati for medical and dental college admissions was announced, parents want the exam postponed by a year, to 2014. The exam is slated for May 2013.

The parents' association, which has around 100 members from Gujarat, cites unavailability of study material in Gujarati, inadequate preparedness among teachers to coach students, and most importantly, lack of time to prepare for NEET-Undergraduate Course.

Parents claim they have met state government authorities to seek postponement of NEET-UG till 2014. One of the parents, Dr Anjali Kothari, states students have already spent 75% of their time preparing for the HSC board exam.

"There was a dilemma regarding conducting exams in regional language. While the problem has been sorted out, children in state board schools have studied three semesters already. However, HSC board exam marks will not be considered in the merit list for NEET-UG course," she said.

Parents say the NEET-UG exam is based on the CBSE exam pattern. "So, it's going to be a double whammy for state board students. They will have to prepare for the state-level exam as well as the medical entrance test," said another aggrieved parent, Dr Nimesh Acharya, adding information and methods in GSHSEB and CBSE textbooks are different which will only add to students' woes.

Another problem staring at NEET-UG aspirants is unavailability of study material in Gujarati. "Studying biology ins English is extremely difficult for Gujarati-medium students. With no study material available in Gujarati, students will find it even tougher to prepare for an exam which is crucial for their career. With the exam slated for May 2013, students are left with only eight months to prepare for NEET-UG," said another parent, who did not wish to be quoted.

Parents are worried that with their wards in a disadvantageous position, CBSE students will gain an edge and, hence, want the exam delayed to 2014.