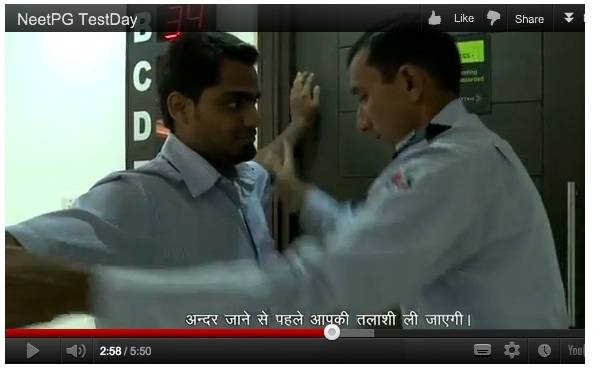 A brief video describing the test day procedures for the National Eligibility-cum-Entrance Test for Post Graduates (NEET-PG)
TEST DAY PROCEDURES for NEET / CET : National Eligibility-cum-Entrance Test / Common Entrance Test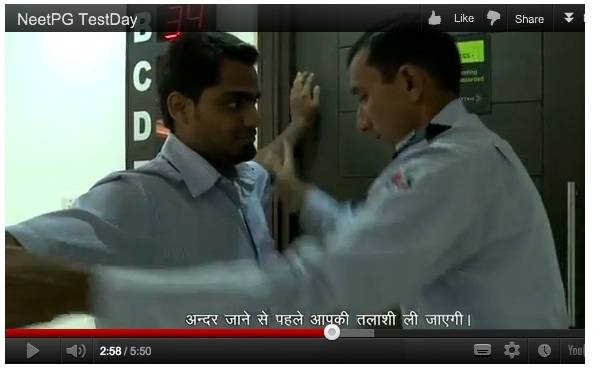 1. After verification of ID and biometrics, candidates will be escorted to the designated computer terminal at the examination centre, a Test Centre Administrator (TCA) will check in the candidate.
2. Candidates are required to keep their admit card and photo identification at all times during the conduct of examination.
3. Pencils, eraser and rough paper will be distributed to each candidate. No need to bring stationary /writing material to exam centre.
4. Candidates are required to listen to the TCA's instructions to begin the test.
5. During the test, candidate may use the rough paper to do the rough work.
6. Each workstation will be blocked on three sides – front, left and right. Candidates are advised not to look around at other candidates as there will be surveillance cameras that record both audio and video.
7. Any suspicious or disruptive behavior on part of the candidate may lead to cancellation of candidature.
8. For any issues during the test, candidate may raise his or her hand to notify TCA/Invigilator.
9. In case of any disruption, rest assured that a registered candidate will get to test again within the testing/examination window.
10. All rough paper must be returned to the TCA after the test. Any attempt to take the rough papers out of the test centre will be considered disruptive behavior and liable for disqualification.