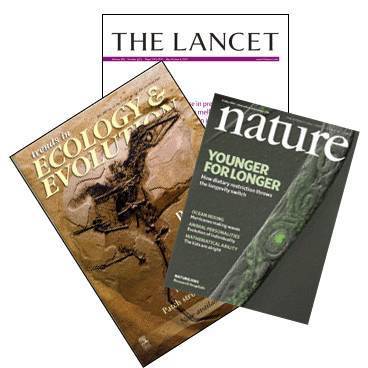 Publish or perish, TN MGR Medical university tells PG medicos : Publishing Research Before Final Exam Mandatory From TIMES NEWS NETWORK http://epaper.timesofindia.com/Repository/ml.asp?Ref=VE9JQ0gvMjAxMi8wMy8yMiNBcjAwNTAx
Publish or perish, TN MGR Medical university tells PG medicos : Publishing Research Before Final Exam Mandatory

Chennai: The Tamil Nadu Dr MGR Medical University has said that all postgraduate medical students should publish their dissertation — research work — in peer-reviewed journals or in the e-journal of the university to become eligible to appear for the final examinations. Papers presented to the e-journal will be reviewed by experts before being published, vice-chancellor Dr Mayil Vahanan Natarajan said.The university has written to all medical colleges offering postgraduate courses saying that students whose research is not published will not be allowed to write the final examination. "We want them to know that we value research as part of academic training. They should know that if they don't publish, they will perish," Dr Natarajan said.

Academicians say making research publication mandatory will kindle students' interest in research and encourage them to undertake more studies. "There aren't many research papers published by Indian doctors in reputed publications. One of the biggest reasons is that it's not easy to publish research papers. If students successfully publish their ersearch while in college, it will motivate them to do more," Madras Medical College dean Dr V Kanakasabai said.

Members of the academic board in the state university also feel that an increasing number of students, including undergraduates, plagiarize homework, projects, dissertation and research. Students often justify this trend by attributing it to increasing academic pressures and expectations. But senior doctors, who have been teaching medicos, say that many students 'cut and paste' from the internet or copy a senior's work without understanding the academic requirement. "For years, we have been seeing people submit photocopies of the reports their seniors had published. In many cases, even spelling errors and grammatical mistakes have not been corrected for years," said surgical gastroenterologist Dr R Surendran, who works at the Government Stanley Medical College Hospital.

The university will now ensure that every research paper submitted by a postgraduate student is original work. A team of doctors will review the work, seek clarifications and suggest corrections before it is published in the journal. "It will be like a mock drill," said Dr Natarajan.