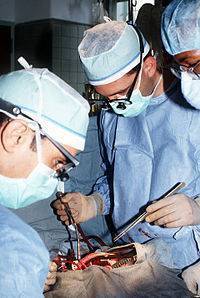 Tamil Nadu DM MCh COUNSELLING SCHEDULE FOR HIGHER SPECIALITY COURSES 2012 – 2013 SESSION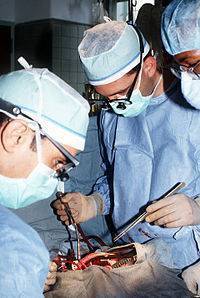 COURSE DATE & TIME SPECIALITY RANK
DM
18/07/2012 10:00 AM
NEUROLOGY 1‐30, 33,34
CARDIOLOGY 1‐12, 15,17,20,21, 25,26,27,28,30,31,32
NEPHROLOGY 1‐10, 11,15,17
18/07/2012 11:30 AM
MEDICAL GASTRO ENTEROLOGY 1‐16, 18,19,21, 22,24,26,27
RHEUMATOLOGY 1‐7
ONCOLOGY 1‐6, 9,10
NEONATOLOGY 1‐8
M.Ch
19/07/2012 10:00 AM
UROLOGY 1‐19, 24,25,26,28,29,31,32,33
SURGICAL GASTRO ENTEROLOGY 1‐7, 11,12,14,17,18,19
SURGICAL ONCOLOGY 1‐6, 9,10
19/07/2012 11:30 AM
NEURO SURGERY 1 ‐ 13
CARDIO THORACIC SURGERY 1 ‐ 5
PAEDIATRIC SURGERY 1 ‐ 10
PLASTIC & RECONSTRUCTIVE SURGERY 1 ‐ 19
VASCULAR SURGERY 1 ‐ 6
ENDOCRINE SURGERY 1 ‐ 4
™
The Candidates should present one hour earlier at the counselling venue.
The individual Call Letters have been despatched.
Candidates can also download their Call Letters from 16.07.2012 from the websites www.tnhealth.org / www.tn.gov.in
Venue: The Selection Committee, Directorate of Medical Education, 162, Periyar E.V.R. High Road, Kilpauk Chennai-10
Addl. Director of Medical Education /Secretary
Selection Committee
Directorate of Medical Education,
Kilpauk, Chennai-10 ANNEXURE
TERMS AND CONDITIONS OF SELECTION
For Higher Speciality Courses
I. ORIGINAL CERTIFICATES TO BE PRODUCED:
1. Original MBBS / MD / MS Degree certificates or provisional pass certificates from the concerned university to which the college is affiliated.
2. Final MD / MS Mark sheets issued by the competent authorities.
3. MBBS Registration and MD/MS Additional Registration Certificates
4. MD/MS Course Certificate.
5. Nativity Certificate if applicable.
6. Eligibility Certificate issued by the Tamilnadu Dr. M.G.R. Medical University for candidates who have done P.G. in other Universities.
II. If you do not report to the Head of the Institution to which you are allotted on or before the time and date specified, your selection and / or admission will be cancelled without any further notice.
III. You are directed to pay the following fees by means of D.D. drawn in favour of The Secretary, Selection Committee payable at Chennai-600010 by two separate DDs at the time of counseling.
i) All the candidates attending the counseling have to remit a non refundable amount of Rs.500/- .
ii) Selected candidates have to remit the Tuition fees in total for a some of Rs. 30,000/- (for the first year). This amount will be sent to the respective colleges.