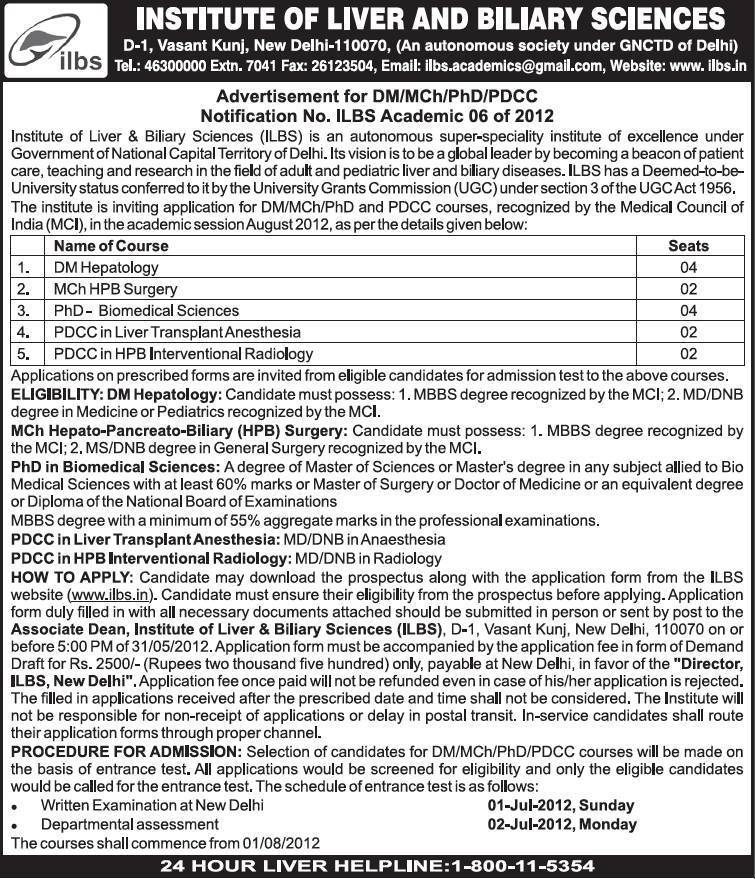 ILBS Institute of Liver and Biliary Science, New Delhi : DM / MCh / PhD / PDCC course 2012
-oOo-
The Institute of Liver and Biliary Sciences (ILBS) has been established by the Government of the National Capital Territory (NCT) of Delhi as an Autonomous Institute, under the Societies Registration Act – 1860, at New Delhi. ILBS has been given the status of Deemed University by the University Grants Commission (UGC).
The mission of ILBS is to become a dedicated international centre of excellence for the diagnosis, management and advanced training and research in the field of liver and biliary diseases.
The first phase of ILBS is already functional having 180 hospital beds, 74 of which cater as intensive care (ICU) beds.
The second phase of ILBS, likely to be operational by early 2012, will add a dedicated multi-storie research complex, auditorium, guest-house, hepato-biliary oncology unit, additional beds and residential accommodation.
The ILBS aims to provide a healthy work environment to its faculty and staff.
ILBS is a deemed university under the UGC act and it aspires to become a unique model for an academic career both for the national and international students and the faculty.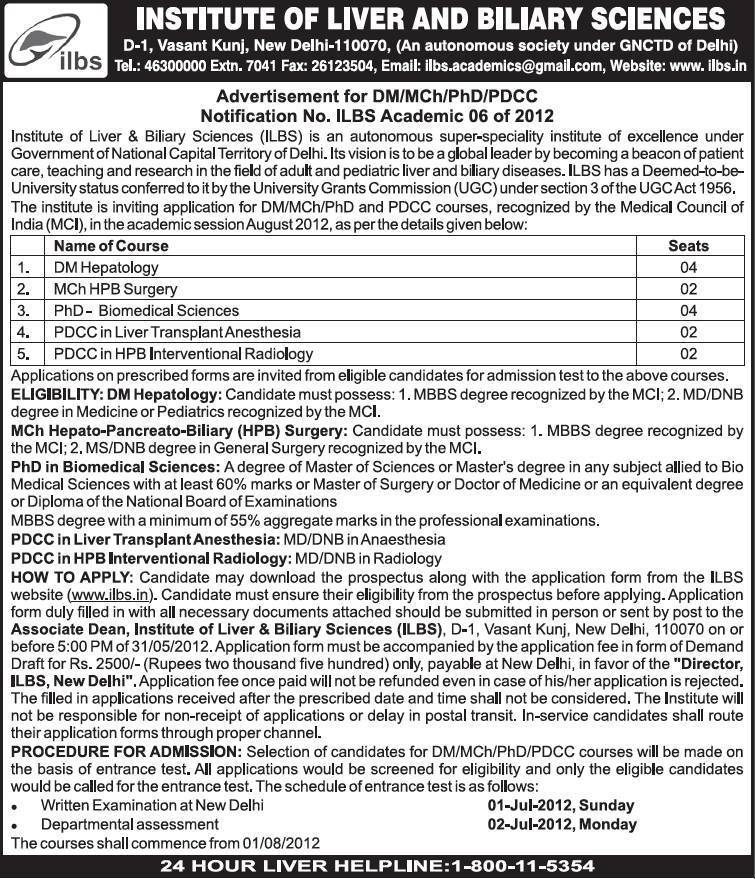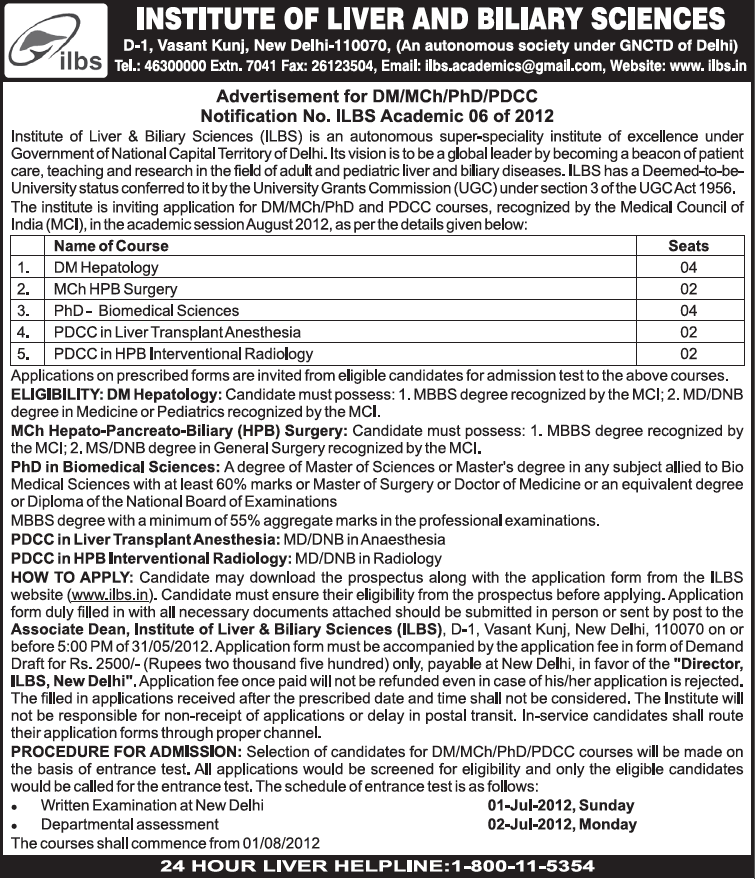 Admissions
For more information please contact us at the Academic Cell at 46300000 Extn. 7041