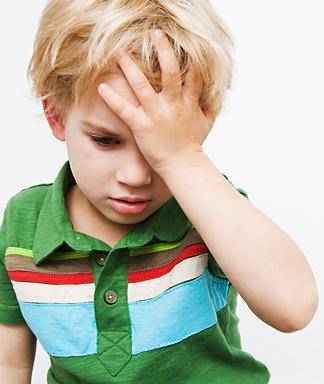 Link Between Migraines and Behavioral Disorders In Children
from http://www.sciencedaily.com/releases/2003/09/030915073812.htm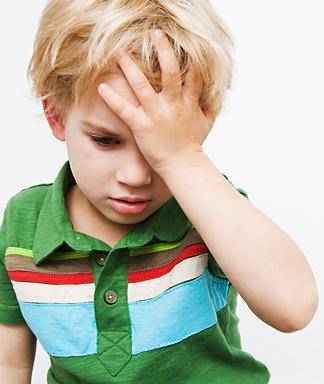 Migraines are common in children as are behavioral disorders such as attention deficit disorder (ADD), conduct disorder (CD) and oppositional defiant disorder (ODD).
Now, researchers at Columbus Children's Hospital, in Columbus, Ohio, have evidence to suggest a relationship between pediatric migraines and the behavioral disorder, ODD – one of the most common of the disruptive behavioral disorders occurring in children.
The findings were presented at the XI Congress of the International Headache Society in Rome, Italy on Sept. 14, 2003."Until now, there was no evidence to support co-morbidities (co-existence) of behavioral disorders in children with migraines," said Ann Pakalnis, M.D., Associate Professor of Clinical Pediatrics and Neurology at Columbus Children's Hospital.
"Parental reports of disruptive behavior are common in pediatric migraineurs. Children with migraines miss more school and often lose sleep, which can contribute to the types of behavioral symptoms often associated with ADD, CD and ODD, but this is the first study to demonstrate that there could be a direct link between migraines and behavioral disorders."Our new data suggests a significant increase of ODD in children with migraines," added Dr. Pakalnis.
"Children with ODD have difficulty accepting parental rules or discipline, are often argumentative and, at times, have difficulty relating to siblings or peers. Understanding this relationship between behavioral disorders and migraines will help develop better treatment options and enable healthcare providers to better counsel the parents of the migraine sufferers."
While more research is to come, a three-month follow-up survey indicated children with a co-morbid behavior disorder fared no worse with their headaches than children who didn't have any behavioral problems.Dr. Pakalnis received a grant from the National Headache Foundation to conduct the study that involved patients being treated at the hospital's headache clinic.
To assess the frequency of behavioral disorders (e.g., ADD, CD and ODD), researchers at the clinic studied patients from six-17 years of age diagnosed with migraine and age matched controls. A questionnaire, called the Child Symptom Inventory (CSI), followed by a psychological interview was used for diagnosis.Dr. Pakalnis suggests parents track the frequency of headaches to see if behavioral problems relate to the headache episodes.
If the headaches occur more than three times a month, they should be treated aggressively. "In the future, we hope to examine the correlation between chronic daily headaches and behavioral issues," said Dr. Pakalnis. "We'd also like to determine if depression and anxiety are higher in children with migraines. We already know this to be true with adults."
Columbus Children's Hospital ranks among the top 10 in National Institutes of Health research awards and grants to freestanding children's hospitals in the country. With nearly 500,000 patient visits each year, Children's Hospital is a 111-year-old pediatric healthcare network treating newborns through age 21.
In 2002, the Children's Research Institute conducted more than 250 research projects and is the home of the Center for Injury Research and Policy along with other Centers of Emphasis encompassing gene therapy; molecular and human genetics; vaccines and immunity; childhood cancer; cell and vascular biology; developmental pharmacology and toxicology; and biopathology.
Pediatric Clinical Trials International (PCTI), a site management organization affiliated with the hospital, also coordinated more than 50 clinical trials. In addition to having one of the largest ambulatory programs in the country, Children's offers specialty programs and services. Each year, more than 75,000 consumers receive health and wellness education, and 2,000 students from 93 institutions and 500 residents receive training at Children's.
More information on Children's Hospital of Columbus is available by calling (614) 722-KIDS (5437), or through the hospital's Web site. Columbus Children's Hospital – XI Congress of the International Headache Society in Rome, Italy on Sept. 14, 2004.