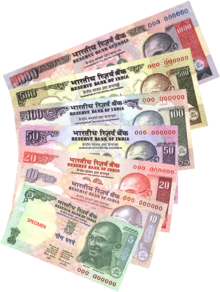 Chennai Madras High Court orders payment of stipend to Stanley Medical College Student CRRI
From http://www.thehindu.com/news/states/tamil-nadu/article3776211.ece
Chennai Madras High Court orders payment of stipend to Stanley Medical College Student CRRI

Can authorities discriminate between similarly situated persons on the ground of their having acquired qualification from different sources? No, the Madras High Court has said.The question arose when a writ petition challenged a condition 'non-stipendiary' in the no-objection certificate given to a student by Tamil Nadu Dr. MGR Medical University to undergo the Compulsory Rotatory Resident Internship (CRRI) at Stanley Medical College (SMC) here.

Justice Vinod K. Sharma said that students from foreign universities, who had cleared examinations conducted by the National Board of Examinations (NBE), and students from other States undergoing CRRI formed one class.

Therefore, the authorities' action in discriminating similarly situated persons could not be sustained, being violative of Article 14 and 16 of the Constitution.

In his petition, J. Denis Winston stated that he successfully completed MD (physician) course from Stavropol State Medical Academy in the Russian Federation, in June 2012. The institution was recognised by the Medical Council of India.

He was also successful in the screening test held by the NBE in September last year in the first attempt. He applied for NOC for CRRI. His request was accepted, but in the certificate he was shown as a 'non-stipendiary' candidate.

Mr. Winston challenged the condition and sought a direction to the authorities to pay him stipend of Rs.7,660 per month on a par with other interns of SMC. The condition was unjustified.

The university countered that the impugned condition was in compliance with government orders.

Principal Secretary, Health, said that candidates of other universities did not have the skills or standards of students of Tamil Nadu Dr. MGR Medical University and that the object of the training was to impart abundant clinical knowledge to students. The petitioner could not allege discrimination as he, along with foreign universities and students from other States, formed a separate class from interns, who had passed MBBS from colleges affiliated to Tamil Nadu Dr. MGR Medical University.

Allowing the petition, Mr. Justice Sharma did not accept the stand of the authorities. Once the petitioner was qualified from a recognised college, though in a foreign country, and had passed the NBE exam of the Medical Council of India.

He should be treated on a par with other MBBS students. Mr. Winston had the same qualification as other interns. The G.O.s on which reliance had been placed being violative of Article 14 deserved to be declared unconstitutional.

The university's contention that students who had studied in foreign countries were not meritorious could safely be said to be totally misconceived, as they were required to pass the NBE exam to prove their knowledge and competence.

Quashing the condition 'non-stipendiary,' the Judge directed the authorities to pay the stipend to the petitioner.
An related news from http://www.thehindu.com/news/states/tamil-nadu/article3308182.ece
Chief Minister Jayalalithaa on Thursday ruled out the payment of stipend for house surgeons in government hospitals on a par with that of doctors in private hospitals.

Intervening in a discussion on the demands for grants for the Health Department, she said that M. Kalaiarasan (PMK) should be realistic while demanding that house surgeons be paid at least Rs.25,000 because private hospitals paid them Rs.30,000 a month.

"They are paying Rs.30,000 because they charge 10 times more from the patients whereas in government hospitals everything is free. Hence, it will be very difficult to pay such a huge amount."

Health Minister V.S. Vijay said that the sum of Rs.7,500 that the MLA was mentioning was not the salary of house surgeons, but stipend, which was quite high.

When R. Annadurai, CPI (M), said that government hospitals often faced suffered of essential drugs, the Minister said it was because of the contracts entered into by the previous Dravida Munnetra Kazhagam regime. "While one of the contractors who had agreed to supply 44 drugs could not fulfil his commitment because of a major fire in his outlet, the other, who had agreed to supply 28 drugs, also failed to do."

To avoid such a situation, Chief Minister Jayalalithaa had directed the department to procure drugs from more suppliers.

Earlier, tenders were floated for drugs worth Rs.2 crore. Now, tenders were being floated even for drugs worth Rs.5 lakh. By March 2012, drugs required for six months were procured and there would be no shortage.

HEALTH INSURANCE CARDS

Responding to the plea of K. Arumugham (CPI) for early distribution of health insurance cards, the Minister said that as against the 1.34 crore cards to be distributed, 60 lakh cards had been handed over.

The rest would be distributed soon.

Mr. Arumugham urged the government to provide facilities required for treating patients attacked by wild animals and those who had suffered snake bite, at Valparai Government Hospital itself. At present, such patients had to be rushed to Coimbatore, 100 km away. The nearest major hospital at Pollachi did not have adequate facilities.

K. Krishnasamy (Puthiya Thamizhagam) said that 11 per cent of the children born in the State had low birth weight – less than 2.8 kg. This could be because of the anaemia of mothers. He sought an intensive campaign to enlighten pregnant women on the importance of iron in their diet.

The Chief Minister said that in a bid to eliminate anaemia among adolescent girls, iron capsules were being supplied to them by the government.

Dr. Krishnasamy, who said that diabetes and hypertension had become rampant, pleaded for genetic mapping to handle the situation.