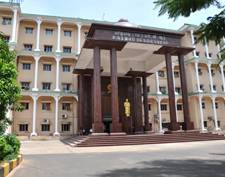 TNPG 2014 : Counselling for POST GRADUATE DEGREE / DIPLOMA / MCh (NEUROSURGERY) 6 YEARS / MDS COURSES
-oOo-
ERRATTUM TO THE MERIT LIST * Revised due to the release of TNPSC Results * PG MEDICAL COURSES 2014 – 2015 SESSION
ENTNO NAME SER/PRI OLD RANK OLD TMARK REVISED RANK REVISED TMARK

93214
KARTHIKEYAN A
Serv
195
67.76
75A
69.76
90179
ANBUMANI C
Serv
*
*
239
67.24
90054
RAJESWARI P
Serv
*
*
295
66.52
94777
VINOTH R
Serv
939
62.24
333A
66.24
94349
SUKUMAR R
Serv
2150
56.92
1469A
59.92
94124
KABILAN S
Serv
3459
51.52
2019A
57.52
90974
MOHANASUNDARAM S
Serv
2935
53.6
2227A
56.6
98407
RAMYA MIRUNALINI V
Serv
2478
55.52
2239A
56.52
93974
SANTHI C
Serv
3250
52.32
2747A
54.32
91736
JOSEPH SELVA SINGH J
Serv
4702
45.76
3424A
51.76
93729
KARUPPASAMY K
Serv
4977
44.52
4169A
48.52
93814
ESTHAR NADALYA A
Serv
5528
41.88
4292A
47.88
95189
JAYAKAR J
Serv
*
*
4413
47.20
90751
SWARNA PRIYA S
Serv
*
*
5920
40.24
*
Secretary, Selection Committee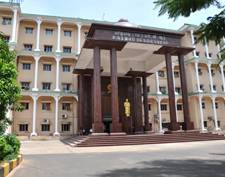 POST GRADUATE DEGREE / DIPLOMA / MCh (NEUROSURGERY) 6 YEARS / MDS COURSES
TENTATIVE COUNSELLING SCHEDULE 2014-2015 I – PHASE
(As per the Orders of the Hon' ble Supreme Court of India dated 14.03.2014 in W.P.No. 433 of 2013)
Date TIME
25/03/2014 (Tuesday)
09.00 am : Orthopaedically Physically Disabled Candidates – PG Degree / Diploma / MDS (As per the Provisional list)
10.00 am : MDS GR 1 – 21 & 24,26,28,30,32,33,35,37,40,41, 45,46,61,64,78,87,90,92,106,107
PG DEGREE / DIPLOMA / 6 YEAR M.Ch.,(NS) COURSES
26/03/2014 (Wednesday)
09.00 AM : GR 001 to 212 (Mark 77.04 to 67.60)
11.00AM : GR 213 to 407 (Mark 67.56 to 65.72)
2.00PM : GR 408 to 602 (Mark 65.68 to 64.20)
27/03/2014 (Thursday)
09.00 AM : GR 603 to 827 (Mark 64.16 to 62.92)
11.00AM : GR 828 to 1006 (Mark 62.88 to 62.04)
2.00PM : GR 1007 to 1225 (Mark 62.00 to 61.12)
28/03/2014 (Friday)
09.00 AM : GR 1226 to 1406 (Mark 61.08 to 60.12)
11.00AM : GR 1407 to 1604 (Mark 60.04 to 59.32)
2.00PM : GR 1605 to 1798 (Mark 59.28 to 58.28)
29/03/2014 (Saturday)
09.00 AM : GR 1799 to 2023 (Mark 58.24 to 57.52)
11.00AM : GR 2024 to 2202 (Mark 57.48 to 56.80) SCA GR 2212, 2342, 2461, 2541, 2718, 2817, 2966, 2970, 3056, 3110, 3194, 3224, 3319, 3361, 3371 ST 2414, 2795, 2841, 2894, 2958, 3025, 3308, 3339
Note: GR-General Rank
Venue: Auditorium, Kilpauk Medical College, Chennai -10
Candidates should come one hour prior to the counselling time.
Candidates without Demand Draft (Rs. 500/- , Rs. 15000/- or Rs. 20000/-) will not be allowed to attend the counselling.
Candidates who do not receive call letter can download the call letter from the official website www.tnhealth.org and www.tn.gov.in and attend the counselling.
Note: I-Phase of counselling for State quota will be conducted for the seats in Govt. Medical/Dental College(s) only. During subsequent Phase of counselling seats in self financing Medical/Dental colleges will be included.
Director of Medical Education(O.S.D) / Secretary
-oOo-
NAME
COM
PG MEDICAL COURSE 2014 – 2015 SESSION
PROVISIONAL LIST OF CANDIDATES CALLED FOR COUNSELLING UNDER
ORTHOPAEDICALLY PHYSICALLY DISABLED CATEGORY
ENTNO
S.NO
SIVAKUMAR G
MBC
90505
1
SWARNA PRIYA S
BC
90751
2
RAMESH BABU C
BC
90765
3
DHATCHAYANI S
BC
90800
4
NACHIAPPAN M
OC
90918
5
SIVAGOVINDAN C
MBC
91036
6
DAKSHINAMOORTHY K S
OC
91143
7
RAMAMOORTHY G
MBC
91187
8
JOSEPH SELVA SINGH J
BC
91736
9
JEYASHREE K B
BC
92040
10
SHOBANA J
MBC
92199
11
DEVI G
MBC
92950
12
PARTHIBAN P
SC
93053
13
DHAMAYATHI A
SC
93576
14
ESTHAR NADALYA A
BC
93814
15
SANTHI C
MBC
93974
16
KABILAN S
BC
94124
17
SUKUMAR R
BC
94349
18
SHYAM PRAKASH J
MBC
94412
19
SIVALINGAM P M
SCA
94476
20
SURESH M
BC
94651
21
MELITA BANU S
BC
94671
22
ANUSHA DEVI T
BC
94719
23
MEKALA
BC
94740
24
KATHIRESAN N
BC
95384
25
ABDUL AJEES S
BCM
95806
26
JEEVA K
BC
95999
27
PRABHU D
SC
96589
28
UMA MAKESWARI S
BC
96813
29
YASEEN M
BCM
96987
30
Page 1 of 2
NAME
COM
PG MEDICAL COURSE 2014 – 2015 SESSION
PROVISIONAL LIST OF CANDIDATES CALLED FOR COUNSELLING UNDER
ORTHOPAEDICALLY PHYSICALLY DISABLED CATEGORY
ENTNO
S.NO
SARAVANARAJA B
MBC
97005
31
JEYAKUMAR S
MBC
97025
32
KARTHIK KRISHNA R
OC
97546
33
AYSHA SULTANA K
BCM
98280
34
RAJESWARI R
MBC
98321
35
RAMYA S R
MBC
98531
36
Page 2 of 2
-oOo-
NAME
COM
MDS COURSE 2014 – 2015 SESSION
PROVISIONAL LIST OF CANDIDATES CALLED FOR COUNSELLING UNDER
ORTHOPAEDICALLY PHYSICALLY DISABLED CATEGORY
ENTNO
S.NO
PRIYA DEEPA LAKSHMI K
ST
80014
1
Page 1 of 1