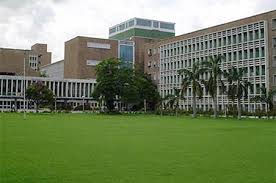 Rank List of AIIMS 2013 Nov MD / MS / MCh (6 Years) MDS : Un-Reserved / SC / ST / OBC / Sponsored
-oOo-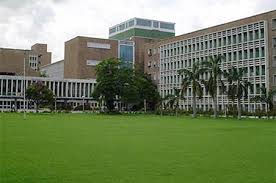 1
ALL INDIA INSTITUTE OF MEDICAL SCIENCES
ANSARI NAGAR, NEW DELHI- 110608
AIIMS-PG ENTRANCE EXAMINATION HELD ON 10-11-2013
RESULT NOTIFICATION NO. 80/2013
LIST OF CANDIDATES FOR 1ST COUNSELING ON 12-12-2013
(THE LIST IS MERIT WISE, NOT ROLL NUMBER WISE. If you want to check your name alone, just use Find Option (Ctrl+F ) and search for your roll number or name or just scroll down 🙂
Date: 15.11.2013
Un-Reserved MD/MS/MCh (6 Years)
Over All Rank Roll No. Name
1 14161007917 Tuhina Goel
2 14161021989 Rahul Yadav
3 14161022737 Deepak Tomar
4 14161021851 Mitul Jain
5 14161006729 Kumar Kunal
6 14161017649 Aarifa Yasmin Hussain
7 14161013883 Vaishakh Anand
8 14161008708 Deepa Rajmohan
9 14161020303 Heera Lal Choudhary
10 14161014608 Joe James
11 14161004315 Tirlangi Praveen Kumar
12 14161020188 Shailesh Agrawal
13 14161000372 Anuj Singh
14 14161005437 Sweta Subhadarshani AIIMS
15 14161016307 Gaurav Singh
16 14161017308 Varun Bansal
17 14161015568 Mayank Priyadarshi AIIMS
18 14161027885 Santhiya S
19 14161024761 Geetika Srivastava
20 14161007155 Sujith Rao V
21 14161013341 Bharath V
22 14161009859 Indani Hrishikesh Badrinarayan
23 14161021961 Anjana Gopal
24 14161002051 Mohammed Turab Jawaid
25 14161018264 Ravi Prakash Saini
26 14161015669 Purnima N
27 14161010475 Santosh Kumar C
28 14161013314 Laxmi Tuli
29 14161015737 Kanimozhi D
30 14161019406 Chaturvedi Nikita Brijesh
31 14161017456 Harshit Garg AIIMS
32 14161026944 Boorgula Meher Thej
33 14161004970 Yamini Attiku
34 14161016745 Gour Surya Sri Krishna
35 14161010131 Mavidi Sunil Kumar
36 14161016242 Hariharan M
37 14161005594 Kanika Sharma
38 14161001125 Gnanavinayagan S
39 14161025229 Abdul Majeed P K
40 14161014041 Madhavi Bharadwaj
41 14161001215 Chirakshi
42 14161021522 Daksh Sethi AIIMS 2
43 14161024518 Avin Goel AIIMS
44 14161015080 Ricky Mathew
45 14161005033 Aarcha Prabhan
46 14161026356 Simakurthy Sriram
47 14161015751 Karthika Vikram
48 14161025472 Swati
49 14161017539 Sri Sita
50 14161015796 Rinky Agarwal
51 14161011363 Deepti Mittal
52 14161021759 Rahul Baweja
53 14161027163 Irene Mathews
54 14161015078 Priyadarsini M
55 14161018614 Divya
56 14161003386 Nishant Kumar
57 14161026064 Kanika
58 14161018234 Rahul Rajeev
59 14161000538 Prathap Avvaru
60 14161005031 Rohit Singh
61 14161027206 Mohammed Rizwan J
62 14161022499 Jerene Mathews
63 14161004749 Anjana Asokan
64 14161028703 M Sravanthi
65 14161024296 Ashish Agarwal V
66 14161017374 Shelvin Kumar V
67 14161014892 Manju Surendran
68 14161022512 Naveen R
69 14161028070 Mirunalini T
70 14161027782 Varsha Mathews AIIMS
71 14161023871 Ketan Kumar AIIMS
72 14161000147 Vaibhav Tandon
73 14161026909 Sridhar Gopal R
74 14161009897 Tejas Prakash Vispute
75 14161014525 Aayush Kumar Singal
76 14161022144 Prateek Gupta
77 14161007215 Anirban Dey
78 14161023425 Nikhil Arora
79 14161021665 Jose George
80 14161022125 Deshmukh Ashwin Pramod
81 14161003938 Priyanka
82 14161011797 Ankur Gupta
83 14161027659 Saurabh Kumar
84 14161020544 Prema S
85 14161027300 Shakira Yoosuf
86 14161023187 Meera Rajeev
87 14161009959 Neha Pathak
88 14161012174 Pamali Mahasweta Nanda
89 14161008061 Ram Kumar
90 14161018703 Sumanta Pal
91 14161027385 Shantanu Kumar Gupta
92 14161011937 Neha Tandon
93 14161013461 Zeeshan Ahmed
94 14161023946 Chander Shekher Aggarwal
95 14161023345 Haripriya Jayakumar
96 14161012969 Adarsh Ghosh 3
97 14161023778 Satvik Khaddar
98 14161020524 Kapil Goyal
99 14161008393 Sharika S
100 14161005032 Noufel Yoosef
101 14161020367 Abhishek Agrawal
102 14161000157 Shah Alam
103 14161024959 Aakanksha Goel
104 14161006432 Tejaswini Vukkadala
105 14161021069 Simranjeet Singh
106 14161004388 Israrul Haque
107 14161024935 Rishav Bansal AIIMS
108 14161024655 Arun Dua
109 14161014200 Tony Roy
110 14161002012 Sameerbhuwania
111 14161017593 Libin Babu Cherian
112 14161007082 Preeti V
113 14161012966 Akanksha Verma
114 14161018028 Rishi Gupta
115 14161010434 Pallavi Singh
116 14161017857 Astha Panghal
117 14161028039 Chitrang Shah
118 14161025909 Jithu Jose
119 14161018282 Somdattaa Ray
120 14161015450 Mahima Agrawal
121 14161012225 Abhijit Vipul
122 14161022049 Anirudh Chawla
123 14161023794 N.Arun Prasath
124 14161004436 Nileena Paul
125 14161025372 Asjad Mahmood AIIMS
126 14161003270 Garima Kumari
127 14161012567 Nikhil C
128 14161018885 V.S.R.Rakesh Kumar.B
129 14161021304 Harpreet Singh Kapoor
130 14161014713 Prateek
131 14161013408 Tejasvini Vaid
132 14161027186 Raja Amarendra Muthina
133 14161003700 Sreekanth R
134 14161018281 Sayan Nath
135 14161018856 Pooja Jain
136 14161027213 Shivangi Mishra
137 14161012492 Aradhana Rohil
138 14161015445 Kirit Arumalla
139 14161001038 R.Daniel Ravi Kumar
140 14161009551 Shubham Kabra
141 14161021436 Anshul Gupta
142 14161022415 B V Chaitanya Reddy
143 14161025299 Swapnil Vishwas Satam
144 14161005444 Arpan Dutta
145 14161009655 Panchasanguparakalarajan R
146 14161007946 Ishmeet Kaur
147 14161027673 Ranjeet Choudhary
148 14161021154 Vishal Krishna Pai
149 14161009333 Sai Krishna Reddy S
150 14161024232 Deepak James 4
151 14161028396 Anusha Challa
152 14161017817 Atul Hareendran
153 14161019884 Sabarish.S.S
154 14161020487 Lokesh Choudhary
155 14161000102 R Induja
156 14161014178 R K Shwetabh
157 14161028231 Rizwan Ahmad
158 14161010596 Abhishek Nandi
159 14161005971 Sudheer Kumar Vuyyuru
160 14161003876 Anurima Patra
161 14161014426 Suma S
162 14161024898 Raghava Rao G
163 14161021830 Divya J
164 14161021935 Barvalia Prachi Praful
165 14161019689 Aakriti Bhandari
166 14161011075 Mohammed Imaduddin
167 14161005989 Alok Bansal
168 14161025556 Deepika S Sharma
169 14161012613 Jerin C Sekhar
170 14161011736 Indu S
171 14161021222 Soumya S L
172 14161021892 Aruna Mangipudi
173 14161004719 Prasanth B
174 14161017140 Avani Hegde
175 14161003874 Gurram Ram Prakash
176 14161013735 Biswanath Sahu
177 14161011640 Jeeva S
178 14161000933 Ayush Bindal
179 14161005172 Benoy Varghese
180 14161016007 Geo Paul K. Jose
181 14161016206 Ankit Bansal
182 14161023507 Abhijit Chakraborty
183 14161028709 Himanshu Sharma
184 14161005421 Amutha Bharathi.M
185 14161022690 Sandeep Gera AIIMS
186 14161018433 Nidhi Gouthi
187 14161028697 Debdeep Mondal
188 14161011276 Tom Jose
189 14161002209 Aparna Prakash
190 14161020705 Bhawna Attri
191 14161007986 Vasundhara Saha
192 14161006761 Aditi P
193 14161009022 Shivangi Saha
194 14161008231 Harathy S
195 14161009545 Taruni Sharma
196 14161023712 Aravintho N
197 14161027238 P.Viggnesh
198 14161011355 Anindya Sengupta
199 14161019191 Pragya Chaturvedi
200 14161003093 Vernika Tyagi
201 14161018488 Isha Narang
202 14161018465 Uday Pal
203 14161002814 Kunwar Sidharth Saurabh
204 14161019875 Manasee Deka 5
205 14161025479 Nitin Kumar
206 14161009883 Sai Gautham B
207 14161017466 Syed Shamayal Rabbani
208 14161009704 Dhayaguruvasan
209 14161022933 P Kaushik Rao
210 14161022606 Parteek Maheshwari
211 14161011858 Shaikh Abdul Fahim Abdul Rahim
212 14161019951 Sourabh Shrivastava
213 14161008440 Sonmali Mukesh Jagannath
214 14161005299 P.Mrudhula
215 14161004517 Indu Jacob
216 14161018921 Tharun Tom Oommen
217 14161026677 Ketaki Mukhopadhyay
218 14161012655 Sameer Peer
219 14161009479 Badheka Ami Deepak
220 14161005751 Shweta Kothari
221 14161007330 Rajubabu Rapeta
222 14161002376 Shashwat Behera
223 14161022859 Ankur Yadav
224 14161013823 Tarun Verma
225 14161006011 Arunabh Katiyar
226 14161016982 Abu Taher Mohammad Saheen
227 14161002917 Mukesh Sharma
228 14161025532 Shivendra Varshney
229 14161004530 R Anusha
230 14161011305 Anand.S
231 14161020756 Sindhura Vaddamani
232 14161027550 C Aparnaa
233 14161023398 Nevali Krishna Prasad
234 14161027703 Choundappan M
235 14161022510 Bhanu Prasad V
236 14161018505 Anupam Biswas
237 14161007109 Sarita Kumari AIIMS
238 14161026445 Nalinikanta Ghosh
239 14161001041 Nishtha Chawla
240 14161009759 Aseem Gargava
241 14161020531 Shikha Sharma
242 14161009516 Dhanraj Jat
243 14161022643 Jadhav Dhiraj Ramdas
244 14161020080 Nidhi Gajendragadkar
245 14161016941 Akshata V Huddar
246 14161009507 Guntupalli Ramya Swathi
247 14161015770 Arjun Rajan
248 14161022821 Akash Panigrahi
249 14161003288 Jony Agarwal
250 14161006026 Nikita Bhartia
251 14161010936 Shivani Jain
252 14161026507 Trivedi Maharshi
253 14161027871 Ravichandran R
254 14161010151 Asmita Chopra
255 14161008965 Vidya Subhash
256 14161001108 Reshma M
257 14161013398 Koushik Sarkar
258 14161018004 Ragendu G R 6
259 14161025110 Sengupta Kushan Kaushik
260 14161028400 Pooja Semwal
261 14161013231 Ekansh
262 14161009861 Rohit Ailani
263 14161022974 Rajesh Pitamber Kewlani
264 14161025015 Nimisha Rani
265 14161005717 Aditya Narasimhan
266 14161026005 Akanksha Kaushik
267 14161011757 Sushant Kumar Pathak
268 14161005166 Saurabh Kaushik
269 14161027303 Kabariya Amitkumar Himmatbhai
270 14161015803 Udbhav Mittal
271 14161021747 Niraj Kumar AIIMS
272 14161019830 Avinash Tiwari
273 14161002332 Naveenkumar K
274 14161013046 Srinivasan P P
275 14161024030 Sapna Nayak
276 14161022240 Lakshay Goel
277 14161027855 Gadadhar Panda
278 14161014486 Sandip M Agrawal
279 14161021049 Shreya Sehgal
280 14161014307 Gediya Sandipkumar Girdharbhai
281 14161027036 Vedhapriya .S
282 14161028815 Santosh Kumar V
283 14161001942 Poonam Agarwal
284 14161018545 Aruna.M
285 14161026411 Dheepak Sundar M
286 14161008497 Janani M
287 14161002954 Ajoe John Kattoor AIIMS
288 14161025411 Mamidala R V Chandra
289 14161017303 Chitturi Vinay
290 14161018852 Ghaytidak Abhijeet Balbhim
291 14161006814 Anvin Mathew
292 14161023112 Fameesh Azeez
293 14161013806 Abhishek Pandey
294 14161013757 Saurabh Agarwal
295 14161011789 Sreekanth M P
296 14161021441 Kirti Singhal
297 14161005828 Fahad Bin Abdul Majeed
298 14161026463 Deepak Panigrahi
299 14161022450 Ishita Konar
300 14161025707 Yashaswi
301 14161006240 M.Sarthak Swarup
302 14161000329 Shamsudheen M P
303 14161017416 Ch Pavani
304 14161021556 Karan Shetty
305 14161015315 Arpit Chhipi
306 14161013317 Juhi Deshpande
307 14161017665 Deep Anurag
308 14161001334 Priyanka Raj
309 14161008928 Varsha Priyadarshini
310 14161023956 Sunit Prakash Tiwari
311 14161004381 Salunke Balaji Vishnudas
312 14161023850 Anil Gupta 7
313 14161003928 Hima Bindu S
314 14161011455 Chavva Bindu
315 14161018525 Balgovind S Raja
316 14161024139 Anjana A
317 14161011643 Annapureddy Jagadish
318 14161001919 Vivek Lanka
319 14161007165 Bellamkonda Rajasekhar
320 14161026452 Nishant Jindal
321 14161012579 Anant Krishna
322 14161009131 Saidulu Bantu
323 14161007650 Srinath R
324 14161013566 K Saritha
325 14161017263 Satheesh Kumar E
326 14161007808 Garima
327 14161016713 Evan Thomas Johnson
328 14161018568 Shalabh Agarwal
329 14161001367 Prabakaran P
330 14161018012 Jasbon Andrade
331 14161020449 Bharath A. Chhabria
332 14161000478 Anindya Ghosh
333 14161019887 Anupam Kumar Ranjan
334 14161016482 Saurabh Suman
335 14161002606 Renjini Radhakrishnan
336 14161011335 Tadala S S Harsha
337 14161007971 Tejas M Suri AIIMS
338 14161023412 Piyush Pathak
339 14161019128 Artika Shukla
340 14161019514 Sanjay Dhawan
341 14161003657 Devleena Gangopadhyay
342 14161006505 Ivan Joshi
343 14161013611 Shafeeque Rahman Kv
344 14161024873 Srijan Singh
345 14161016924 Alok Kumar Sahoo
346 14161026555 Pavan Kumar Reddy Velpula
347 14161021206 Pramod Kumar Mohan
348 14161015747 Abhishek Kumar
349 14161002064 Rahul Singh
350 14161001690 Shrey Gupta
351 14161021133 G Geya
352 14161008024 Sohini Chattopadhyay
353 14161007189 Bharat Rajkumar
354 14161013530 Gyanaranjan Nayak
355 14161026317 Akanksha Tiwari
356 14161015845 Mandeep Singh
357 14161027854 Bongu Sumithra
358 14161028416 Siddharth Kumar
359 14161011899 Suganth N G
360 14161024845 Patel Shivang Jitendra
361 14161011408 Raghav Aggarwal
362 14161014098 Garvit Bhutani
363 14161018586 Srikrishna Srikakulapu
364 14161021097 Vaishali
365 14161000399 Astha Agrawal
366 14161020766 Eniyavel 8
367 14161028768 Sujeetha.K
368 14161002141 L.Raja
369 14161021136 Nikhil G
370 14161016833 Vishnu Raj T.
371 14161020354 Dibyayanam Sahu
372 14161010252 Sushrut Pulgaonkar
373 14161019240 Biplav Singh
374 14161001645 Sajith Babu S M
375 14161027034 Keshav Gupta
376 14161001902 Mohd Maaz Afzal
377 14161010908 Mohamed Fawas N
378 14161005895 Prachi Shukla
379 14161005055 Chandan Kumar Das
380 14161008585 Kavish Kumar
381 14161028181 Anil Kumar Saini
382 14161011246 Sudhanshu Garg
383 14161005587 J Madhavi
384 14161006848 Patil Aditya Kiran
385 14161021472 Karthika S
386 14161022101 Dulasi Durga K
387 14161023190 Arushi Chaudhary AIIMS
388 14161027537 N.S.Raja Sankaran
389 14161001124 Kumar Pooja Prakash
390 14161011183 Jaseem Shamsudeen T
391 14161019112 R Sreeraj
392 14161002184 Shivabrata Dhal Mohapatra
393 14161007062 Deepti Dahiya
394 14161008525 A.Prasanna
395 14161014039 Suvarna Guled
396 14161015038 Dineep Arvind
397 14161028810 Harshiba
398 14161018183 Koushik Mukherjee
399 14161008212 Kavya T
400 14161018288 Bhramita Roy
401 14161007508 Atulesh Kumar Pandey
402 14161001435 N.Sravani
403 14161024044 Johns T Johnson
404 14161020693 R.Shrivarthan
405 14161013083 Parth Mehta
406 14161014519 Aditya Vikram Ruia
407 14161009604 Priyanka Priyadarshini
408 14161019468 Ayush Agarwal
409 14161004473 Vikas Meena
410 14161024708 Abhiram Kannan
411 14161023568 Karishma Bhatia
412 14161003435 Dayanand Hota
413 14161002191 Abid Raza
414 14161020118 Sahil Batra
415 14161010610 Sourav Chakraborty
416 14161000627 Bhavya Sareen
417 14161000919 S.Sreeram
418 14161008528 Shaik Nafeez
419 14161009916 Roshni Dasgupta
420 14161023114 Karan Raj Jaggi 9
421 14161015161 Somodyuti Chandra
422 14161016203 Thiru Kumareswaran V
423 14161009028 Jomygeorge
424 14161027402 Sri Rami Reddy Balankari
425 14161003808 Sweta Banka
426 14161004211 Raja Naga Mahesh.Maddala
427 14161012867 Sharad Dev
428 14161002342 Narasimha Reddy M
429 14161003510 Archa Prasad
430 14161004145 Sagar Jagannath Tontanahal
431 14161001512 Anuj A AIIMS
432 14161010197 Satyam Sinha
433 14161000973 Siddarth Varshney
434 14161004026 Rahul Gupta
435 14161028313 Antony Wilson K
436 14161011092 Abhinav Kanwar
437 14161015128 Narendra Kumar
438 14161009741 Biaus Samanta
439 14161028058 Mridul Kumar Sarma
440 14161011991 Premitha Premkumar
441 14161018408 Kavin Sugumar
442 14161026073 S.Sruthi
443 14161006845 Kishore K Baliga
444 14161020577 Hanock Unni Samuel
445 14161015228 Suryawanshi Neha Ramesh
446 14161016988 Vijay Chander B
447 14161015950 Jannabhatla Apuroopa
448 14161021086 Debrup Chakladar
449 14161018723 Baseerat Kaur
450 14161026092 Vishnu S
451 14161006707 Abhimanyu Uppal
452 14161022180 Sumit Arora
453 14161023431 Phaneendra Mettapalli
454 14161005302 Manpreet Kaur
455 14161000921 Archit Bansal
456 14161022291 Parwez Qureshi
457 14161021139 Abhinandya Mukhopadhyay
458 14161026122 Srikant Behera
459 14161005644 S.Thahseen Nilofar
460 14161018351 Sreekanth K Menon
461 14161022181 Vidhya .M
462 14161027772 S.Pratheepa
463 14161018676 Payal Panda
464 14161023380 Parvathi Anil
465 14161021349 Kishore Kumar Reddy K
466 14161025689 Gokulakkannan P
467 14161012058 Sougata Mahato
468 14161011957 Sreyashi Bose
469 14161019321 Saikat Banerjee
470 14161012616 Harsh Kumar Pandey
471 14161026438 Kalpita Sahoo
472 14161006491 Sreenadh S
473 14161020634 Milan Paul
474 14161027629 Govind Madhaw 10
475 14161023386 Shivayak Mishra
476 14161013864 Md Shaukat Ali
477 14161019624 Tanvi Shukla
478 14161026011 Ayush Mohan
479 14161006371 Tribhav Goel
480 14161012727 Vaibhav Pathak
481 14161016828 Shafeena S
482 14161007925 Surana Gaurav Kishor
483 14161020650 Isha Khaitan
484 14161028329 Keerti Wali
485 14161008684 Anjana G Varier
486 14161021189 Jinson Paul
487 14161026313 Sreenivas
488 14161017027 Ashish Dwivedi
489 14161022318 Muhammed Aslam Tk
490 14161012652 Randall Sequeira
491 14161007990 Sonam Jindal
492 14161008643 Lovepreet Singh Randhawa
493 14161001376 Tanvi Soni
494 14161023414 Manu Vincent
495 14161022354 Beda Prakash Dash
496 14161028041 N.Thejeswar
497 14161015147 Samiksha Pradhan
498 14161015621 Sougata Som
499 14161011776 Sujay Ranjan
500 14161006080 Navaneetha Kumar G
501 14161020714 Abhishek Sharma
502 14161014074 Aayushi Jain
503 14161026527 Tanmay Shah
504 14161014637 Mridula Varma K C
505 14161028615 Nithiyanandan. R
506 14161019519 Jerry Sam
507 14161001551 Preethi.S
508 14161010015 Avantika Sharma
509 14161008362 Harish Y S
510 14161022391 Arya .V.R.
511 14161024589 Sri Prathiba Mahalakshmi N
512 14161000830 Eham Lalit Arora
513 14161028507 Naik Pathik Sanjay
514 14161026756 Soumya Ranjan Nayak
515 14161025397 Rohan Boban
516 14161002413 Vivek Gupta
517 14161017387 Mainak Chatterjee
518 14161007835 Ajay Kumar Goel
519 14161007748 Rajesh Pattanaik
520 14161024420 S L Sagar Reddy
521 14161000949 Haris T P
522 14161022481 Ashok Bhatt
523 14161006552 Gaurav Gupta
524 14161021458 Soham Tarafdar
525 14161014007 Nipun Malhotra
526 14161015242 Amit Kumar Singh
527 14161003162 Siddharth Kumar
528 14161024396 Deepak Gupta 11
529 14161006344 Dave Suketu Pradeepbhai
530 14161004978 Praveen P Nair
531 14161016484 Patwardhan Soumil
532 14161002857 Spoorthi Kolla
533 14161020786 Rudra Prasad Sahu
534 14161024755 Harish R Kamath
535 14161022949 Vivek H C
536 14161001921 Neha Taneja
537 14161017256 Deepanksha Datta
538 14161005682 Anjali Tomar
539 14161011073 Swaminathan.K
540 14161016406 Balshine Singh Kanwar
541 14161002898 Sneh Bhargave
542 14161014288 Surabhi Gupta
543 14161028308 Keshav Mishra
544 14161004765 Sudhir U
545 14161025506 Preeti Sharma
546 14161007390 Mahendra Singh Rajput
547 14161001960 Chandan Kumar
548 14161024690 Mamidipalli Saispoorthy
549 14161022083 Sarath Bhogi
550 14161027775 Ken Peter
551 14161001116 Hafis Muhammed V K
552 14161024463 Vanukuru Jayasree
553 14161022483 Chandhu A S
554 14161017273 Guduru Sudheer Kumar
555 14161025291 Gazal Pushp
556 14161018821 Manush.U.G
557 14161008383 Ajay Joseph
558 14161006494 Sagulramanujamugunthan R
559 14161026686 Mantaran Singh Bakshi
560 14161000644 Lokesh
561 14161023736 Subhasree Beura
562 14161010041 Ramesh M S
563 14161028751 Suvradip Dutta
564 14161024643 Minu T
565 14161020042 Madan.K
566 14161007953 Prashant Kumar
567 14161020150 Gautam Nath
568 14161002318 Mohammad Akmal AIIMS
569 14161021618 Souvik Kundu
570 14161028066 Sanjay Kumar
571 14161007464 Deepthi R.
572 14161014011 Balamurugan
573 14161024116 Nithin Np
574 14161015846 Aswathi Asok
575 14161016554 Jeedigunta Mahidhar
576 14161020316 Gopisree Peringeth
577 14161009836 Jafar Niyas P
578 14161002412 Alphons Philip
579 14161006681 Gaurav Agarwal
580 14161020879 Akshita
581 14161017716 Ajeesh A S
582 14161026679 Lakshmanan C 12
583 14161015694 Ashwani Kumar
584 14161006144 Chaman Deep Singh Bajwa
585 14161007690 Shankhneel Singh AIIMS
586 14161011212 Deepak Charan
587 14161007161 Abhishek Kothari
588 14161008008 Anish Kumar
589 14161017999 Suman Saurabh AIIMS
590 14161018380 Sharanya Jayashankar
591 14161010911 Adrija Hajra
592 14161025985 Aryasree P M
593 14161012495 K.Vijaya Durairaj
594 14161016840 Anuradha Kumari
595 14161007760 Allen Netto
596 14161026724 Swaminathan.G
597 14161017306 Nithya .G
598 14161026580 Sai Prasanna.G
599 14161010352 Vidya S
600 14161006278 Aneesh V
601 14161020053 S.Rohit
602 14161017532 Ruhaila T
603 14161020237 Gunasekaran.S
604 14161012002 Vishnu Priya.S
605 14161022457 Devalla Anusha
606 14161025344 Nehal Kunju Moidu
607 14161003420 Akanksha Jain
608 14161010694 Sonam
609 14161011873 Kasturi Hazarika
610 14161021922 Ugandhar Bhonagiri
611 14161003753 Patil Swapnil Somaji
612 14161015733 Jogendra Kumar
613 14161015477 Mayank Agarwal
614 14161026786 Deepa Shivnani
615 14161012239 Kamal Kant
616 14161008593 Soma Datta
617 14161020603 Parvathy Santhosh
618 14161028245 R.Madhumitha
619 14161016119 Murugesan.A
620 14161008792 Koushik Kumar Nayak
621 14161005260 T.Yashwanth Raj
622 14161005376 Ameet P Kulkarani
623 14161022348 Gautham Shagrith A
624 14161011896 Abhilash Goyal
625 14161009988 Kilani Aparna Swathi
626 14161005919 Aman Elwadhi
627 14161005449 Shristi
628 14161001948 Paritosh Singh
629 14161010768 Shitanshu Sharma
630 14161006466 Srikanth Valasapalli
631 14161022845 Prabhakaran.U
632 14161010639 Ankit Sharma
633 14161009695 Vishnu V N
634 14161027288 Anshul Jain
635 14161024104 Shekhar Vohra
636 14161024777 Daibi Guin 13
637 14161020308 Gayathri J S
638 14161000473 Ajay Kumar Singh
639 14161000011 Shazia Naaz
640 14161017341 Kavya H S
641 14161017864 Maruthi Prasad Upputuri
642 14161013905 Aman Mamodia
643 14161020418 Ankit Jain
644 14161009702 Muneer Ahmed
645 14161003972 Yashraj Gupta
646 14161012130 Jakanattane V
647 14161005742 Tadinada Lakshmi Hema
648 14161007451 Esha R Shanbhag
649 14161014282 Sabarinath S
650 14161021395 Prajna Bhargavi Kota
651 14161017494 Vijay Shankar
652 14161015769 Harshith B
653 14161005659 Sahithi G
654 14161012587 Arya Devi K
655 14161025164 Busani Varun
656 14161025257 Jaganmurugan R
657 14161013093 Rajat Kharbanda
658 14161025139 Ajai Sasidhar
659 14161007447 Rajat Kumar Banchhor
660 14161003589 Naazya Mumtaz
661 14161009292 Chakra Diwaker
662 14161028059 Bhavya Kukreja
663 14161011145 Mohd Zakiulla
664 14161003187 Niraj Ranjan
665 14161023968 Anand Abhishek
666 14161004695 Swarnim Kumar
667 14161024819 Paul Joy P
668 14161011868 Robin Garg
669 14161024496 Abhay Tyagi
670 14161012450 Sarthak Mohanty
671 14161000896 Sheetanshu Kumar AIIMS
672 14161006674 Sudha Yadav
673 14161014401 Mallikarjun Kurni
674 14161022102 Ibad Sha I
675 14161026477 Harshit Srivastava
676 14161001131 Peter Paul
677 14161009940 Murukendiran
678 14161003640 Malathi Swetha Datla
679 14161019868 Priya Sultania
680 14161024949 U. V .U Vamsidhar Reddy
681 14161005901 Aneez Joseph
682 14161003279 Varkey S Kulangara
683 14161022227 Sachin Bansal
684 14161002607 Murali Krishna Padyala
685 14161025839 Anirudh Kovvali
686 14161024250 Richa Choubey
687 14161018646 Rohit Kumar
688 14161028301 Sudipta Bandyopadhyay
689 14161001007 Saikat Jena
690 14161002337 Divya Mehta 14
691 14161010292 Piyush Shukla
692 14161014272 Parth Hemant Shah
693 14161004549 Awadhesh Narayan
694 14161009201 Gaurav Gupta
695 14161012916 Akhilesh Patidar
696 14161014271 Parag Sharma
697 14161016409 Sangeeta Jana
698 14161013185 Alekya.V
699 14161015310 Nithin S G
700 14161004471 Aarthi N
701 14161021900 Ankita Agarwal
702 14161002173 Antony George Francis Thottian AIIMS
703 14161021711 Sneha J
704 14161027218 Alen Binny
705 14161024723 Shilpa D
706 14161000689 Praveen Sharma.P.
707 14161023481 Sivabal V
708 14161008817 Divya Jain
709 14161010061 Rubina Pandit
710 14161021396 Shivani Sharma
711 14161012827 Pallavi Rajhans
ORTHOPAEDIC PHYSICALLY HANDICAPPED MD/MS/MCh(6 Years)
S. No. Roll No. Name Over All Rank
1. 14161004284 Rohilla Deeksha 1262
O.B.C. Non Creamy Layer MD/MS/MCh (6 Years)
S. No. Roll No. Name Over All Rank
1. 14161021989 Rahul Yadav 2
2. 14161013883 Vaishakh Anand 7
3. 14161020303 Heera Lal Choudhary 9
4. 14161004315 Tirlangi Praveen Kumar 11
5. 14161015568 Mayank Priyadarshi AIIMS 17
6. 14161027885 Santhiya S 18
7. 14161018264 Ravi Prakash Saini 25
8. 14161010475 Santosh Kumar C 27
9. 14161010131 Mavidi Sunil Kumar 35
10. 14161001125 Gnanavinayagan S 38
11. 14161025229 Abdul Majeed P K 39
12. 14161003386 Nishant Kumar 56
13. 14161018234 Rahul Rajeev 58
14. 14161000538 Prathap Avvaru 59
15. 14161027206 Mohammed Rizwan J 61
16. 14161017374 Shelvin Kumar V 66
17. 14161009897 Tejas Prakash Vispute 74
18. 14161020544 Prema S 84
19. 14161027300 Shakira Yoosuf 85
20. 14161008061 Ram Kumar 89
21. 14161018703 Sumanta Pal 90
22. 14161005032 Noufel Yoosef 100
23. 14161000157 Shah Alam 102
24. 14161007082 Preeti V 112 15
25. 14161023794 N.Arun Prasath 123
26. 14161025372 Asjad Mahmood AIIMS 125
27. 14161009655 Panchasanguparakalarajan R 145
28. 14161027673 Ranjeet Choudhary 147
29. 14161019884 Sabarish.S.S 153
30. 14161028231 Rizwan Ahmad 157
31. 14161005971 Sudheer Kumar Vuyyuru 159
32. 14161021830 Divya J 163
33. 14161012613 Jerin C Sekhar 169
34. 14161021222 Soumya S L 171
35. 14161013735 Biswanath Sahu 176
36. 14161011640 Jeeva S 177
37. 14161005172 Benoy Varghese 179
38. 14161005421 Amutha Bharathi.M 184
39. 14161023712 Aravintho N 196
40. 14161027238 P.Viggnesh 197
41. 14161007330 Rajubabu Rapeta 221
42. 14161016982 Abu Taher Mohammad Saheen 226
43. 14161007109 Sarita Kumari AIIMS 237
44. 14161026445 Nalinikanta Ghosh 238
45. 14161009516 Dhanraj Jat 242
46. 14161027871 Ravichandran R 253
47. 14161025015 Nimisha Rani 264
48. 14161021747 Niraj Kumar AIIMS 271
49. 14161013046 Srinivasan P P 274
50. 14161028815 Santosh Kumar V 282
51. 14161026411 Dheepak Sundar M 285
52. 14161013757 Saurabh Agarwal 294
53. 14161005828 Fahad Bin Abdul Majeed 297
54. 14161000329 Shamsudheen M P 302
55. 14161003928 Hima Bindu S 313
56. 14161009131 Saidulu Bantu 322
57. 14161017263 Satheesh Kumar E 325
58. 14161001367 Prabakaran P 329
59. 14161013611 Shafeeque Rahman Kv 343
60. 14161016924 Alok Kumar Sahoo 345
61. 14161015845 Mandeep Singh 356
62. 14161020766 Eniyavel 366
63. 14161028768 Sujeetha.K 367
64. 14161002141 L.Raja 368
65. 14161021136 Nikhil G 369
66. 14161016833 Vishnu Raj T. 370
67. 14161020354 Dibyayanam Sahu 371
68. 14161001645 Sajith Babu S M 374
69. 14161010908 Mohamed Fawas N 377
70. 14161008585 Kavish Kumar 380
71. 14161028181 Anil Kumar Saini 381
72. 14161022101 Dulasi Durga K 386
73. 14161027537 N.S.Raja Sankaran 388
74. 14161011183 Jaseem Shamsudeen T 390
75. 14161008525 A.Prasanna 394
76. 14161014039 Suvarna Guled 395
77. 14161018288 Bhramita Roy 400
78. 14161020693 R.Shrivarthan 404 16
79. 14161009604 Priyanka Priyadarshini 407
80. 14161002191 Abid Raza 413
81. 14161016203 Thiru Kumareswaran V 422
82. 14161003510 Archa Prasad 429
83. 14161001512 Anuj A AIIMS 431
84. 14161028313 Antony Wilson K 435
85. 14161018408 Kavin Sugumar 441
86. 14161026092 Vishnu S 450
87. 14161026122 Srikant Behera 458
88. 14161022181 Vidhya .M 461
89. 14161023380 Parvathi Anil 464
90. 14161025689 Gokulakkannan P 466
91. 14161013864 Md Shaukat Ali 476
92. 14161016828 Shafeena S 481
93. 14161022318 Muhammed Aslam Tk 489
94. 14161023414 Manu Vincent 494
95. 14161015621 Sougata Som 498
96. 14161011776 Sujay Ranjan 499
97. 14161028615 Nithiyanandan. R 505
98. 14161024589 Sri Prathiba Mahalakshmi N 511
99. 14161000949 Haris T P 521
100. 14161020786 Rudra Prasad Sahu 533
101. 14161011073 Swaminathan.K 539
102. 14161007390 Mahendra Singh Rajput 546
103. 14161027775 Ken Peter 550
104. 14161001116 Hafis Muhammed V K 551
105. 14161024463 Vanukuru Jayasree 552
106. 14161006494 Sagulramanujamugunthan R 558
107. 14161010041 Ramesh M S 562
108. 14161020042 Madan.K 565
109. 14161007953 Prashant Kumar 566
110. 14161020150 Gautam Nath 567
111. 14161028066 Sanjay Kumar 570
112. 14161014011 Balamurugan 572
113. 14161024116 Nithin Np 573
114. 14161009836 Jafar Niyas P 577
115. 14161017716 Ajeesh A S 581
116. 14161007690 Shankhneel Singh AIIMS 585
117. 14161011212 Deepak Charan 586
118. 14161017999 Suman Saurabh AIIMS 589
119. 14161007760 Allen Netto 595
120. 14161017306 Nithya .G 597
121. 14161026580 Sai Prasanna.G 598
122. 14161017532 Ruhaila T 602
123. 14161020237 Gunasekaran.S 603
124. 14161012002 Vishnu Priya.S 604
125. 14161025344 Nehal Kunju Moidu 606
126. 14161015733 Jogendra Kumar 612
127. 14161005260 T.Yashwanth Raj 621
128. 14161022845 Prabhakaran.U 631
129. 14161009702 Muneer Ahmed 644
130. 14161014282 Sabarinath S 649
131. 14161017494 Vijay Shankar 651
132. 14161012587 Arya Devi K 654 17
133. 14161025257 Jaganmurugan R 656
134. 14161007447 Rajat Kumar Banchhor 659
135. 14161023968 Anand Abhishek 665
136. 14161006674 Sudha Yadav 672
137. 14161022102 Ibad Sha I 674
138. 14161009940 Murukendiran 677
139. 14161018646 Rohit Kumar 687
140. 14161004549 Awadhesh Narayan 693
141. 14161012916 Akhilesh Patidar 695
142. 14161023481 Sivabal V 707
143. 14161012585 Deepshikha Jaiswal 716
144. 14161018969 Mehulkumar Maheshbhai Prajapati 718
145. 14161012410 Karamalla Saddam Hussain 728
146. 14161026542 Logesh.M.R 729
147. 14161025049 Nagendra Pratap Verma 731
148. 14161027047 Neethu M AIIMS 733
149. 14161015898 Sunkam Krishna 738
150. 14161019175 Umesh Pratap Singh 744
151. 14161007635 Chandan Kumar 745
152. 14161022027 Abdul Rahim Shaan 753
153. 14161028155 Abdul Ahad 755
154. 14161000138 Patil Dattatraya Dilip 762
155. 14161019861 Shinde Vishal Eknath 765
156. 14161009044 Kamal Bandhu Kumar Klanidhi 766
157. 14161000429 Vishnu Anand 770
158. 14161011209 Gayathri A 773
159. 14161000305 Muske Sravani 776
160. 14161013366 Daasaanna Lingaswamy 781
161. 14161004113 Aravind S Ganapath 783
162. 14161019485 K Ravi Kumar 792
163. 14161014955 Nuthan J 793
164. 14161011442 Shameer Basheer Kunju 804
165. 14161002082 Venkatesh N R 806
166. 14161000325 Shabna.A.K 807
167. 14161014979 Muhammed Navas Nk 813
168. 14161014747 Rashid M P 816
169. 14161000603 Ajin Edwin 817
170. 14161027435 Aravind 820
171. 14161013245 Arpitha R 821
172. 14161019247 Jidhin Raj 827
173. 14161008716 Sreejith V Ravi 829
174. 14161009177 Chinchu S Mohan 831
175. 14161019805 Ayswariya M 834
176. 14161002680 Alok Verma 836
177. 14161026044 Sameer Muhammed M 837
178. 14161026112 Varun Yadav 843
179. 14161011647 Oruganti Raghupathi 844
180. 14161028091 Y Hari Krishna 845
181. 14161002758 Naga Satish Kumar Kota 850
182. 14161005708 Siddhartha Nandi 851
183. 14161016279 Nishara Asiger 852
184. 14161008596 Sushama 860
185. 14161002245 Jardosh Yashkumar Nimeshkumar 861
186. 14161022511 Ayesha Romana 869 18
187. 14161017130 Sudhagar M E 873
188. 14161007353 Swayam Sudha Sharma 874
189. 14161022698 Arun Kumar P P 876
190. 14161022344 Paresh Kumar Gouda 889
191. 14161016306 Md Rahiul Islam 894
192. 14161009786 Sajina Sathyan 900
193. 14161008758 T. J. Ainsy Goldlin 903
194. 14161027201 Azmi Habeeb 912
195. 14161006475 Rakesh Kumar Barik 914
196. 14161015482 M Revanth 917
197. 14161022732 Shashank Shekhar 919
198. 14161024552 Shylesh M P 920
199. 14161003569 Nethaji S 921
200. 14161000792 Soumitra Ghosh 925
201. 14161013229 Md.Khizer Razak 930
202. 14161021158 Krishna N W 933
203. 14161003658 Arun K 938
204. 14161009722 P.Vivek Kumar 939
205. 14161008825 Kotte Abhijith Kumar 944
206. 14161004180 Girraj Prasad Swarnkar 951
207. 14161027633 Ajay Kumar Jhajharia 952
208. 14161000863 Rekhraj Sahu 954
209. 14161005975 Aswin Thankachan. V 959
210. 14161020801 Faridh R 961
211. 14161015869 Ranjana 963
212. 14161002233 Jaideep.P 964
213. 14161012735 Muthuvel B 973
214. 14161021579 Manuanand 974
215. 14161009070 Arshad M R 986
216. 14161007437 Rakesh Kumar Patel 993
217. 14161010439 Sushma Jb 995
218. 14161014932 S Laxman 996
219. 14161018955 Karthikeyan S 1002
220. 14161024710 Garje Vinayak Bhanudas 1006
221. 14161018445 Diana G 1008
222. 14161006191 Harpreet Singh 1011
223. 14161009304 Shafeed P 1015
224. 14161025191 Remi Abdul Shukur 1018
225. 14161004188 Arghya Das 1022
226. 14161026926 Sonawani Shrikant Rajkumar 1024
227. 14161000653 Rajnish Kumar Partdar AIIMS 1028
228. 14161006862 Anil Kapoor 1030
229. 14161021520 Ajeet Kumar 1031
230. 14161027718 Siddharthan R 1033
231. 14161004925 R Madhu Maetha 1039
232. 14161012486 Hari Shankar Singh 1046
233. 14161009544 Gurunadharao Ponnana 1051
234. 14161014523 Rahul Kumar 1052
235. 14161019284 Katkar Amol Rambhau 1055
236. 14161008600 M.Gopinathan 1061
237. 14161021143 Basavaraj 1062
238. 14161007053 Lavanya K 1064
239. 14161022546 Jitendra Kumar Barad 1070
240. 14161026028 Manvendra Janghel 1075 19
241. 14161012852 S Deepak Kumar 1081
242. 14161004283 Lovely Kumari 1082
243. 14161012354 Patil Parag Parshuram 1083
244. 14161009880 Syed Mohammed.T 1088
245. 14161021705 Jesna Hassan 1093
246. 14161016239 Rinoop Ramachandran 1098
247. 14161011895 Elangbam Nelson Singh 1103
248. 14161006745 Anu K Vasu 1104
249. 14161020072 Ratheesh E 1106
250. 14161024907 Riyas P M 1110
251. 14161013430 Vikas Anand 1116
252. 14161011882 Mohammad Sajid 1123
253. 14161027108 Shabin J 1133
254. 14161001716 Sivayogana R 1134
255. 14161010392 Sakthivel S 1144
256. 14161025092 Sumanta Panja 1161
257. 14161016846 Nitish Kumar 1170
258. 14161017188 Pramod Kumar Gahwai 1173
259. 14161004005 Neeli Uma Mahesh 1174
260. 14161025056 Gajendra Nagar 1175
261. 14161025770 Rohit Amar 1177
262. 14161021894 Sinu.R.V 1178
263. 14161013685 Vinay.V 1184
264. 14161016648 Narayanan R 1190
265. 14161004512 R Pragna Sagar 1191
266. 14161013529 Indu Kumari 1192
267. 14161026379 Praveen A J 1194
268. 14161001961 Venkatesh Pothula 1201
269. 14161006065 Debajyoti Datta 1205
270. 14161015722 Thangam V 1209
271. 14161025127 Neha 1210
272. 14161003298 Anil Kumar Singh 1218
273. 14161019408 Arul Jothi.R.D.R 1224
274. 14161018755 Sulthan Basha K 1228
275. 14161026234 Deepa Brightly V 1230
276. 14161006560 V S Vijitha 1232
277. 14161022878 Janani S 1237
278. 14161000384 Mitkar Sumit 1238
279. 14161016659 Ashutosh Kumar 1241
280. 14161009312 Sumit Kaur 1247
281. 14161013271 Kumar Dheeraj 1252
282. 14161004289 Jarang Rajesh Kumar 1254
283. 14161022793 Tarun Arun Sahu 1255
284. 14161025915 Rangamanikandan.M 1257
285. 14161028658 M Vinay 1259
286. 14161016524 Neeraj Kumar Jangir 1261
287. 14161013747 Anju Surendran S 1264
288. 14161007449 Manish Kumar Gaur 1268
289. 14161014742 Ranjith Kumar.S 1271
290. 14161027433 Sathyaprakash.S 1272
291. 14161002920 Ansari Ahmed Faizan 1275
292. 14161012984 Aswin R M 1277
293. 14161019898 Dinesh K 1283
294. 14161012140 Naveen Kumar 1288 20
295. 14161016022 Alok 1296
296. 14161007796 Agila .A 1300
297. 14161007208 Vissnukumar 1301
298. 14161000711 Sowjanya Gandi 1302
299. 14161022128 Safi Salim 1305
300. 14161007380 Anees K V 1307
301. 14161003089 Mugada Chandrasekhar 1308
302. 14161022212 Kananbala Sahu 1309
303. 14161002496 Jeeno Jayan 1312
304. 14161017717 Dheeraj S S S 1313
305. 14161015594 Naveen Verma 1318
306. 14161019851 Irfana 1319
307. 14161008423 Amit Kumar 1321
308. 14161011317 Mohammed Shafi P K 1326
309. 14161025155 Arun Kumar V 1329
310. 14161005485 Nithu B Johns 1330
311. 14161023155 Sathiyaseelan 1334
312. 14161001816 Suraiya Tarannum 1338
313. 14161010948 Dipin Mani 1345
314. 14161002481 Suchitra Yadav 1349
315. 14161020891 Mukhtyar Ali 1351
316. 14161024879 Channakeshvala Srikanth 1353
317. 14161000998 Naveen U 1360
318. 14161006010 Upendra Prasad Yadav 1395
319. 14161027616 Kiruthika T 1398
320. 14161024798 M0hammed Asif K 1418
321. 14161008687 Kumar Anand 1424
322. 14161019259 Divya Chaudhary 1435
323. 14161015363 Nirosha 1436
324. 14161002441 Divya Bagoria 1437
325. 14161011715 Prashant Kumar 1442
326. 14161021111 Nikhileswar Yandamuri 1444
327. 14161022326 Kolambe Girish Vasudeo 1465
328. 14161001189 Arul Kumar A 1466
S. Caste MD/MS/MCh (6 Years)
S. No. Roll No. Name Over All Rank
1. 14161016745 Gour Surya Sri Krishna 34
2. 14161014426 Suma S 161
3. 14161028041 N.Thejeswar 496
4. 14161006552 Gaurav Gupta 523
5. 14161015242 Amit Kumar Singh 526
6. 14161015846 Aswathi Asok 574
7. 14161025985 Aryasree P M 592
8. 14161010097 Akshansh Verma AIIMS 736
9. 14161021797 Jatinder Kumar 741
10. 14161011483 Suneel Kumar 769
11. 14161026450 Plabani Sarkar 785
12. 14161020370 Anu Kirthiga B 877
13. 14161021633 Sumanth Bollu 881
14. 14161011855 Surender Kumar 898
15. 14161017964 Lokesh Kumar S.N. 905
16. 14161021949 Shrusthi Walad 947 21
17. 14161008433 Udmale Prasad Dilip 1043
18. 14161016829 Karanvir 1054
19. 14161023708 Manju Daroach 1067
20. 14161017264 Abhinav Chander Bhagat 1080
21. 14161008757 Tanvi M Meshram 1114
22. 14161020597 Sumit Mandal 1189
23. 14161018095 Krishnendu Khan 1202
24. 14161014017 Nelaturu Navya Teza 1366
25. 14161025154 Konika Das 1385
26. 14161028573 Dixit Chauhan 1539
27. 14161027634 Jinia Saha 1547
28. 14161022094 Santoshkumar S Asangi 1554
29. 14161009900 Sudipta Dhak 1648
30. 14161013922 Bharath B Das 1660
31. 14161016240 Gaurav Kumar 1709
S. Tribe MD/MS/MCh (6 Years)
S. No. Roll No. Name Over All Rank
1. 14161004473 Vikas Meena 409
2. 14161015215 Chandrakant G Pujari 1025
3. 14161008799 M Kiran Kumar 1026
4. 14161017788 Mohan Singh Meena AIIMS 1027
5. 14161014246 Neha Meena 1651
Sponsored/Foreign Candidate (MD/MS)
Roll No. Name Subject
14161029103 Dipsal Timila Paediatrics
14161028920 Sandeep Tripathi Surgery
14161029073 Saroj Kumar Yadav Geriatric Medicine
14161028958 Subash Lohani Surgery
14161029024 Navin Kumar Singh Orthopaedics
14161028947 Rishikesh Thakur Otorhinolaryngology
Un-Reserved MDS Courses
Over All Rank Roll No. Name
1. 14151001623 Gaurav Jain
2. 14151002078 Mary Diana
3. 14151003032 Chanchal Gupta
4. 14151003546 Nimmi .V
5. 14151000106 Neetu Aggarwal
6. 14151000483 Pooja Siwach
7. 14151000539 Saumil Chandramohan Mogre
8. 14151003098 Alamjit Kaur
9. 14151000970 Divya Doneria
10. 14151001020 Bhumikaben
11. 14151001742 Karthik.S
12. 14151000036 Lija Issac Parackal
13. 14151002330 Sanoj N M
14. 14151003502 Subrat Chinara
15. 14151003271 Nadeem Abdul Rahman
16. 14151001852 S.Rakesh Kumar 22
OBC (Non Creamy Layer) MDS Courses
S. No. Roll No. Name Over All Rank
1. 14151002078 Mary Diana 2
2. 14151001742 Karthik.S 11
3. 14151002330 Sanoj N M 13
4. 14151003502 Subrat Chinara 14
5. 14151003271 Nadeem Abdul Rahman 15
6. 14151001852 S.Rakesh Kumar 16
7. 14151002222 Wakil Ahmad 18
8. 14151001815 Mohamed Riyas A.B 20
9. 14151003498 Linu S 23
10. 14151002786 Poonam Kadain 27
11. 14151002799 Muhammad Ali Thayyullathil 28
12. 14151003015 Uzma Ansari 36
13. 14151000479 Vijay 37
14. 14151002116 Sofia Akhtar 65
15. 14151002283 Mohammed.K.K 69
16. 14151002044 Shadab Khan 78
SC MDS Courses
S. No. Roll No. Name Over All Rank
1. 14151002463 Mangesh Mohod 60
2. 14151001571 Neha Sultana 94
3. 14151003818 Debraj Howlader 134
4. 14151003573 Rasmi M 138
5. 14151000357 Kirti Kureel 173
6. 14151002433 Raj Kumar Bansal 180
7. 14151000882 Tarundeep Kaur 316
8. 14151000597 Diksha Maheswari 324
ST MDS Courses
S. No. Roll No. Name Over All Rank
1. 14151002730 Paras Kumar Rawat 443
2. 14151001800 Beegum Sabeena S D 658
3. 14151000803 Aswathy A V 748
4. 14151003738 Neha Mansoriya 846
5. 14151001217 Rangesingbhai Jagudiyabhai Rathwa 848
6. 14151000181 Jayshri Wagatkar 904
Sponsored/Foreign Candidate (MDS)
Roll No. Name Subject
14151004097 Sanjay Ranjit Conservative Dentistry
23
The candidature of the above candidates is subject to their satisfying the
eligibility conditions as laid down in the prospectus, and verification of the
information furnished in their application forms, the original
certificates/documents at the time of counseling.
All the candidates who come for counselling are required to
bring one photo copy of their registration slip, which must be
deposited by 9:00 a.m. on the day of counselling along with
other certificates/documents as prescribed in the
prospectus.
NB:
THE RESULT IS PROVISIONAL SUBJECT TO VERIFICATION OF DATA & RECORDS.