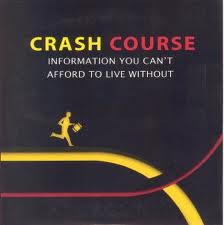 Update 2012-09-28 : Feedback from Students : Available at POSITIVE OPERATION HARRI CAPSULE – OHC 2 – PARTICIPANTS VOICE TOPPERS TEST RESULT
Update 2012-09-27 : 27th Sep, 2012
Day 1 September 28 Friday
Topics Covered: Harrison [18th Edition]

TIME

PROGRAMME

  8.00 am –   10.00 am

Harrison [Clinical Pharmacology, Women's Health, Preanesthetic Fitness, Geriatrics, Alternative Medicine, Pain, Migraine, Pyrexia]

  10.00 am –  1.00 pm

Harrison [Syncope, Physiology of Memory, Aphasia, Parasomnia, Vision]
Day 2 September 29 Saturday
Topics Covered:

TIME

PROGRAMME

  8.00 am – 10.00 am

Grey Zone (Difficult ones!!!)

Acid based Disorder
RTA – Renal Tubular Disorder
Vitamin D – Resistant Rickets
SIADH
CAH – Congenital adrenal hyperplasia
porphyria
Fetal Circulation
Pseudo hypoaldosteronism, pseudohypoparathyroidism
Polyuria – Water deprivation test

10.15 am –   1.30 pm

Harrison [GIT – Basics, Azotemia, Dyselectolytemia]

  2.00 pm –   4.00 pm

AIIMS Model – I Exam

  4.15 pm –   8.00 pm

Harrison-Dermatology
Day 3 September 30 Sunday
Topics Covered: Harrison [18th Edition]

TIME

PROGRAMME

  8.00 am – 10.00 am

Harrison [Genetics]

10.15 am –   1.15 pm

OPHTHALMOLOGY [Embryology, Conjunctiva, Cornea, Glaucoma]

  2.00 pm –   4.00 pm

OPHTHALMOLOGY [Retina, Neuro Ophthalmology, cataract, strabismus]

  4.15 pm –   8.00 pm

Harrison [Hematology Basics, Nutrition]
-oOo-
ORIGINAL POST on 20th June 2012 :
After the tremendous success of the inaugural session of Operation Harri Capsule at Chennai, Positive will be conducting  OHC 2 : Operation Harri Capsule 2 from Sep 28, 2012 at Chennai. Following is the message from their Academic Director
Dear Doctors,

PG Entrance Exam Preparation Crash Course for AIIMS Nov 2012 PGI Dec 2012 "OPERATION HARRI CAPSULE" … Gulp this – Get that !!

Greetings from POSITIVE – PG Medical Entrance Exam Training Centre. After a successful OPERATION HARRI CAPSULE – 1 [OHC – a crash course for AIIMS] in April 2002, POSITIVE is venturing into the second session of OHC 2 which will be'Tailor made' for AIIMS-NOV-2012 & PGI-NOV-2012.

As requested by the participants in OHC – 1, the duration of OHC-2 has been increased to 12 days from september 28 to October 9th (including Sundays). As usual, the timing will be from 8.00 am to 8.00 pm on all days.

The commitment and involvement of the participants in OHC – 1 was excellent which was the Prime reason for the success of OHC-1. We request the same degree of commitment from this batch also (we don't mind if you all can outsmart them!!!).

The results of OHC-1 participants in AIIMS May 2012 were decent, considering the fact that majority of them were aiming for AIIMS Nov 2012 only. (Dr.Nasreen –Mumbai – Rank 87 – AIIMS MAY 2012). Our Toppers statement by Dr. Nasreen has summed it up aptly.

If students who were planning for November 2012 exams can achieve this much in may 2012 after participating in OHC-1 for 6 days, then students who are targeting Nov 2012 exams if they attend OHC-2 for 12 days should get fabulous ranks in AIIMS Nov 2012 & PGI Nov 2012.

The ground work by POSITIVE team for OHC – 2 was started immediately after completing OHC-1. With due respect to the OHC-1 participant's suggestions and with immense self interrogation by POSITIVE, we have churned out OHC-2 which will fulfill all the neccesities of students aiming to conquer AIIMS/PGI Nov 2012. To sum it up in a nut shell – "SIMPLY IRRESISTABLE" for an AIIMS/PGI Nov 2012 aspirant.

OHC-2 at Chennai can be considered as a refined and redefined version of OHC-1. OHC-1 was exclusively based on 18th edition of Harrison. OHC-2 includes other important, absolutely Entrance Exam oriented Topics also.

HIGHLIGHTS:

100 hrs of Interactive discussion of 18th edition of Harrison
OPHTHALMOLOGY discussion fit for a 3rd year MS (Ophthal) PG
SPM – Statistics & Recent Health programmes
Recent Advances [Entrance Exam oriented] all subjects.
POSITIVE Potentials.
Grey Zone
Rare Gems
Examiner's pet
Exciting 18th

In the recently conducted Tamil Nadu – 2012 [TNPG 2012] examination in March 2012, POSITIVE created history by capturing all the Top 3 ranks. The first 3 ranks were cornered by students trained in the regular course of POSITIVE.

Rank 1 TN-2012 – POSITIVIAN Dr. Sheebamadhavi, MS OG [MMC-chennai]
Rank 2 TN -2012 POSITIVIAN Dr. Mohankumar, MD Peds [ICH-chennai]
RANK 3 TN-2012 POSITIVIAN Dr. Suganya MD Derm [MMC-chennai]

POSITIVE is eagerly and sincerely preparing to repeat History in AIIMS/PGI Nov 2012. We want students attending OHC-2 to achieve the Top 3 ranks in AIIMS/PGI Nov 2012.

When love and skill work together, expect a miracle!
Welcoming you all to chennai.
With warm regards,
Working for the Miracle
POSITIVELY yours.

Dr.Manorajan, M.D, D.M., (Nephro)
(Academic Director – POSITIVE)
100 % Bioavailability ! "OPERATION HARRI CAPSULE" … Gulp this – Get that!!!
OHC 2 at Chennai : COMPLETE SCHEDULE 2012
OPERATION HARRI CAPSULE – 2 at Chennai – DEDICATIONS
We hope you all will be in the peak of your preparation for the entrance examinations. Whatever we are now, a significant role was played by our Under graduate teachers for us to reach this level. At this juncture POSITIVE feels that it is our duty to honour the great stalwarts. As OHC is going nationally it is not possible to choose teachers from specific institutions. So we at POSITIVE have decided to dedicate each day at OHC-2 to one author of an under graduate (UG) Book.Due to limited number of days we might have missed names of some great doyens. Kindly excuse us. Each day of OHC -2 is dedicated to and named after a great teacher !
Day 1 September 28 Friday Dr.Chaurasia Day : Updated above
Day 2 September 29 Saturday Dr.Ganong Day : Updated above
Day 3 September 30 Sunday Dr.Parson day : Updated above 
Day 4 October 1 Monday Dr.Robbins day
| | |
| --- | --- |
| TIME | PROGRAMME |
|   8.00 am – 11.00 am | 'Operation Harri' Pages: 475 to 550 Pages |
| 11.15 am –   1.15 pm | 'Operation Harri' Pages: 550 to 600 Pages |
|   2.00 pm –   4.00 pm | AIIMS Model – II |
|   4.15 pm –   8.00 pm | 'Operation Harri' Pages: 600 to 650 Pages |
Day 5 October 2 Tuesday Dr.Harper day
| | |
| --- | --- |
| TIME | PROGRAMME |
|   8.00 am – 11.00 am | Gray Zone |
| 11.15 am –   1.15 pm | 'Operation Harri' Pages: 650 to 750 Pages |
|   2.00 pm –   4.00 pm | 'Operation Harri' Pages: 750 to 800 Pages |
|   4.15 pm –   8.00 pm | 'Operation Harri' Pages: 800 to 875 Pages |
Day 6 October 3 Wednesday Dr.Katzung day
| | |
| --- | --- |
| TIME | PROGRAMME |
|   8.00 am – 11.00 am | Harrison CVS – I |
| 11.15 am –   1.15 pm | CVS – II, Critical Care |
|   2.00 pm –   4.00 pm | AIIMS Model – III |
|   4.15 pm –   8.00 pm | RS |
Day 7 October 4 Thursday Dr.Anandanarayan day
| | |
| --- | --- |
| TIME | PROGRAMME |
|   8.00 am – 11.00 am | POSITIVE Potential – AIIMS Nov 2012 |
| 11.15 am –   1.15 pm | Nephrology – I |
|   2.00 pm –   4.00 pm | Nephrology – II |
|   4.15 pm –   8.00 pm | GIT – I |
Day 8 October 5 Friday Dr.Ghai day
| | |
| --- | --- |
| TIME | PROGRAMME |
|   8.00 am – 11.00 am | GIT – II |
| 11.15 am –   1.15 pm | Rheumatology |
|   2.00 pm –   4.00 pm | AIIMS Model – IV |
|   4.15 pm –   8.00 pm | Immunology |
Day 9 October 6 Saturday Dr.Davidson day
| | |
| --- | --- |
| TIME | PROGRAMME |
|   8.00 am – 11.00 am | Bone and Mineral Metabolism |
| 11.15 am –   1.15 pm | Recent Advances |
|   2.00 pm –   4.00 pm | Recent Advances |
|   4.15 pm –   8.00 pm | Recent Advances |
Day 10 October 7 Sunday Dr.Park day
| | |
| --- | --- |
| TIME | PROGRAMME |
|   8.00 am – 10.00 am | Psychiatry |
| 10.00 am –   1.00 pm | SPM |
|   2.00 pm –   4.00 pm | SPM |
|   4.15 pm –   8.00 pm | CNS |
Day 11 October 8 Monday Dr.Bailey day
| | |
| --- | --- |
| TIME | PROGRAMME |
|   8.00 am – 11.00 am | CNS |
| 11.00 am –   1.00 pm | CNS |
|   2.00 pm –   4.00 pm | AIIMS Model – V |
|   4.15 pm –   8.00 pm | Endocrinology |
Day 12 October 9 Tuesday Dr.Harrison(Grand Master) day
| | |
| --- | --- |
| TIME | PROGRAMME |
|   8.00 am – 11.00 am | Endocrinology |
| 11.00 am –   1.00 pm | Exciting 18 |
|   2.00 pm –   4.00 pm | Exciting 18 |
|   4.15 pm –   5.15 pm | Doubts / Clarifications |
|   5.15 pm –   7.00 pm | Valedictory Function and Felicitation of Toppers |
Please Note :