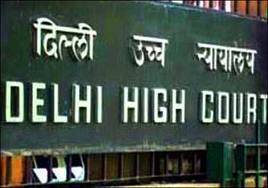 AIPPG 2012 Not cancelled. HC refuses to scrap PG medical entrance exam
From http://www.expressindia.com/latest-news/HC-refuses-to-scrap-PG-medical-entrance-exam/914471/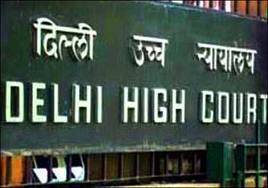 The Delhi High Court has refused to scrap the common entrance test for post-graduate medical courses in wake of allegations of copying at some centres saying that mere apprehension of cheating cannot be a ground to quash the entire test when the incident is being probed.
Justice Hima Kohli dismissed the pleas, made by some candidates, to quash the All-India Post Graduate Medical Entrance Examination (AIPGMEE), held on January 8 at 156 centres across the country, saying that they were "premature" and based on "surmises" and "conjectures".
"Merely an apprehension expressed by the petitioners that they would suffer irreparable loss and injury in the event of a scam, which is under investigation by the Crime Branch, Delhi Police, cannot be considered as sufficient ground for quashing the AIPGMEE-2012 held on January 8, 2012 for 69,069 candidates all over the country, said Justice Kohli.
"When the magnitude of the aforesaid incident is still unknown and the investigations are on, the present petition can only be termed as one based on surmises and conjectures… the petition is dismissed along with the pending application, as being premature and without any basis," she added.
The petitions filed by five candidates had mentioned reports of copying from various centres including Noida saying that it was a part of a widespread scam. The petitioners had also sought direction to the AIIMS to evolve some mechanism to prevent the recurrence of cheating in the PG entrance examination.
The AIIMS, however, had opposed the demand claiming that it was a stray incident which took place only at Noida centre and in the remaining 155 centres, the examination were held peacefully and without any hindrance.
"As per affidavit filed by AIIMS, it is apparent that the incident of cheating is found to have occurred on January 8, 2012 only at one examination centre and that too in a centre which was situated at Noida, where a mobile phone is stated to have been recovered from one candidate and some electronic gadgets were recovered from two candidates," it observed.
The court also said the petitioners are not part of the centre under investigation, they all appeared for their exams at different centres in Delhi.
"Apart from the aforesaid incident, the AIPGMEE-2012 appears to have been conducted peacefully at all other 155 examination centres. A total number of 71,968 candidates are stated to have applied for sitting in the aforesaid examination and 69,069 candidates had actually appeared in the said examination. It is also pertinent to note that the examination centre of none of the five petitioners herein was situated at Noida," it said.