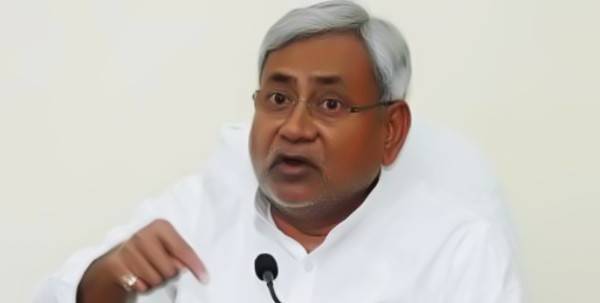 Bihar Opposes  CET / NEET in addition to Tamil Nadu, Karnataka, Maharashtra, Gujarat, Andhra Pradesh
-oOo-
From http://www.hindustantimes.com/India-news/Patna/State-govt-says-no-to-NEET-to-file-petition-in-HC/Article1-935341.aspx
Bihar Opposes NEET CET in addition to Tamil Nadu, Karnataka, Maharashtra, Gujarat, Andhra Pradesh

The Bihar government may file a writ petition in the Patna high court against the Medical Council of India's proposed move to hold a National Eligibility-cum-Entrance Test (NEET) for admission to post graduate medical courses and MBBS courses from the next academic sessions countrywide."We have sent a proposal to the government for moving the high court against the MCI's notifications for holding the NEET-PG as well as NEETUG from the next sessions," controller of examination, health department, Dr NP Yadav told HT on Monday.

"The Bihar government's stand is clear on this count. It doesn't want either NEETPG or NEET-UG. It is strongly in favour of holding its own examinations," Yadav added. He argued, that students from Bihar would face several hurdles in competing in the single entrance tests, as they had hardly any facility for coaching in the state. Also, the syllabus being followed by the Bihar School Examination Board was quite different from that of the Central Board of Secondary Education.

While the CBSE has been notified to conduct the NEETUG, the National Board of Examinations (NBE) has been made the agency to conduct NEET-PG.

In order to conduct a single all India test for admission to MBBS and PG courses in MS/MD, the central government has notified NEET-UG and NEET-PG.

While the single combined test for admission to MBBS courses will be organized in May next year, the exercise for NEET-PG will begin from November 23 this year. This will be a computer based test (CBT) to be organized in 33 cities.

As per the notification, NEETPG is a mandatory test for gaining entry to Md/MS/PPG diploma courses at all medical colleges under the ambit of PGME Regulation of the MCI.

No candidate, who fails to obtain the minimum eligibility marks as prescribed, shall be admitted to any post graduate courses, the notification said.