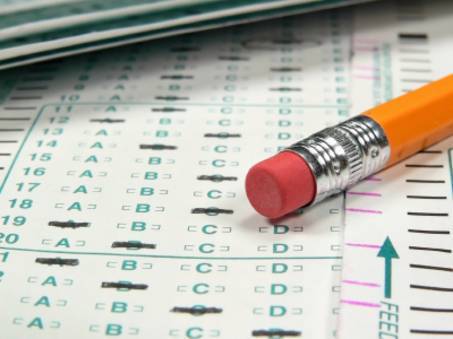 No NEET / CET for AIIMS and Institutes. Only State Government and Private Colleges Covered. India to roll out common entrance medical exam from 2013 from http://articles.timesofindia.indiatimes.com/2012-03-27/news/31244329_1_neet-medical-colleges-seats-for-mbbs-courses
No NEET / CET for AIIMS and Institutes. Only State Government and Private Colleges Covered

NEW DELHI: It's now official – the common National Eligibility-cum-Entrance Test (NEET) for admission to Under Graduate (UG) will be conducted by the Central Board of Secondary Education ( CBSE) while it will be the National Board of Examination that will conduct the Post Graduate (PG) exams.India is all set to roll out NEET from 2013-14.

Putting ghosts to rest, the Union health ministry has informed state governments that their existing reservation policies would not be disturbed under the proposed scheme and state wise eligibility merit lists will be prepared for the respective state authorities to admit students for admission in accordance with their admission criteria in the institutions located in the respective states.

The Medical Council of India has also revised the syllabus for NEET-UG.

The qualifying criterion has been changed from percentage of absolute marks to percentile to ensure that no seat remains unfilled. Ghulam Nabi Azad said on Monday "A few state governments had expressed concerns about the proposed NEET particularly with regard to the syllabus for the NEET for UG, reservation of seats, medium of examination, as well as their own preparedness to introduce the scheme from the academic year 2012-13 and whether once introduced some of their seats would go unfilled because of high merit. The government has addressed all the concerns."

The ministry has also set up a coordination Committee "with all relevant stakeholders as members, which will address any issue relating to the admission process, including regional language as medium for conduct of NEET."

NEET would mean a single entrance examination will be held for MBBS and MD courses offered by all 271 medical colleges, 138 run by governments and 133 under private management. These colleges offer over 31,000 seats for MBBS courses and another 11,000 seats for PG degrees.

Experts say NEET would reduce hassles for students appearing for multiple medical exams.

"Once implemented, the NEET would be applicable to all medical colleges which come under the ambit of MCI, including private medical colleges," Azad said.

Among the states that was against the introduction of NEET in 2012 included West Bengal Maharashtra, Assam, Andhra Pradesh and Karnataka. Maharashtra, Gujarat and Goa had showed readiness to join NEET from 2013-14 but AP sought exemption for two years, saying it would join from 2014-15.

"At present, about 17 entrance tests are held to fill 32,000 UG seats in medical colleges across the country," a ministry official said.