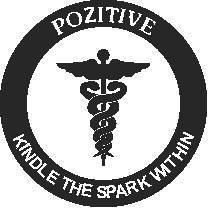 POZITIVE : ACIDIC FACTS & BASIC TRUTHS – IN P.G.Medical entrance Exam Preparations From Dr.Manorajan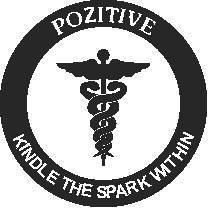 Dear P.G. Aspirants,
Greetings.
At the onset let me thank all the POZITIVIANS who topped the recently conducted NEET / TN entrance examinations which made all our efforts at POZITIVE Worthwhile. With immense pleasure, I thank all the Consultants at POZITIVE for their commitment which made this possible.
At this juncture, I really feel for all the P.G.aspirants this year because of the unnecessary mental turmoil they had to go through. After all uncertainties & the stress the results finally came. Results would have caused Euphoria in a select few, but would have left thousands in deep depression.
For people whom this NEET result didn't bring in sweet music ,it is time to do an unbiased introspection to see what went wrong.(Unfortunately most of them had put in a decent effort for a year or two.)
To explain what I want to convey, I have to cite Dr.Vinayagamani as the example. This gentlemen has secured 27th rank in NEET (STATE RANK-2). He was with us at POZITIVE (Madurai) in his prefinal year & again during his house surgeoncy. When he wrote his NEET examination in November 2012 he was a C.R.R.I. As all of us know getting leave is difficult in housesurgeoncy, he came to Chennai from Madurai just the morning of the day of examination and went back the same night. With all such constraints he was able to Conquer the country in the examination! And everybody who reads this will accept that it is not a mean achievement to get top rank in NEET even before completing your internship. If my cerebral cortex doesn't betray me, in the recent times in P.G. Medical entrance examinations one of the other outstanding achiever was a topper in AIIMS NOVEMBER 2009 who had just then completed his C.R.R.I period!
What do these guys convey us regarding entrance exam preparation? If you are methodical in your preparation and if you are properly fine tuned then things become easier.
If a person claims that he is 'FULL TIMER' for a stiff period as for as entrance exam preparation is concerned and even then if he is not able to make it to the top, it is high time to rethink the strategy.
From what I have observed in the past 2 decades of entrance examinations, there is a sea of change now in the mode of preparation. Now, people want to revise all those 18 odd subjects for entrance examinations from a single book (at the maximum 2-3!!). I will personally label this change as a 'MUTATION' (mutations unfortunately are predominantly deleterious!) When we were preparing for our entrance examinations 2 decades ago it WAS ALL ABOUT TEXT BOOK oriented entrance exam preparation. We used to allot specific days for each subject and start READING FROM THE CONCERNED TEXT BOOK which we had utilized for the concerned subject in our UG days. (No need to update editions-for example even if you are well versed with the 1st edition of HARRISON or the 1 st edition of PARK YOU can still excel in the examinations because they have a wealth of information.)
By those sort of efforts and GOD'S Grace we were able to acheive what we wanted in the entrance examination in the shortest time possible! If your preparation differs from this channel even if you read 100 times a subject you will not get a hold of the concerned subject and unless you have that it is difficult to come out with flying colours in the examinations.
When I claim this, immediately 3 questions will be hurled at me. One,is it possible to complete those 18 odd subjects from text books in 8-9 months?; 2nd-what about previous year exam papers. 3rd-what about training centers.?
My answer for question 1 is- "What I request is not easy,but NOT IMPOSSIBLE." If you claim you are a FULL TIMER (preparing 14-16/hrs a day for 8-9 odd months) then it is very much possible.Regarding the 2nd question -previous year question papers, they are absolutely essential. I personnaly feel previous papers should be kept like a road map to guide you how to exactly go about, but the trouble starts when most us try to travel in the map itself!. 80/20 is what I recommend for your time allotment for entrance preperation-80% for theorey books & 20% for MCQs. Regarding the question 3-the role of a genuine centre is to channelize your efforts in the correct direction so that you should achieve your target in the shortest time possible – if you are a genuine FULL TIMER and if you are attached with a genuine centre you should not have a 2nd year in entrance preparation!. More than this I always feel the most important function of the centre is provide you with study materials BEYOND THE ROUTINE BOOKS but WITHIN THE DOMAIN OF the ENTRANCE EXAM PAPER.
When NEET was announced there was lot of hue and cry which went about that & I just had a wry smile. NEET / MLE are just names of some examinations. Just because NEET came, is heme synthesis going to jump into the Golgi apparatus or is the root value of axillary nerve going to become C5678T1!!!Nothing is going to change indeed!No need for any unnecessary apprehensions.
A wise person is a defined as a person who learns from others mistakes! Let us become wiser.Let us start REPAIRING the MUTATION.
The MISSION of me in penning down this article is to channelize the younger generation in the correct track for entrance exam preparation.I have been insisting on this method of entrance exam preparation at POZITIVE for quiet a number of years but people were reluctant to accept that because it was a tougher route,but now Dr.Vinayagamani has strongly underlined my statement!We need more Vinayagamanis!
Few years ago,a holy soul lit the lamp for the cadaver transplant in the country which is now an outstanding success, benefiting thousands of families!.
Let this be a spark for the GREEN REVOLUTION to come, so that all 'FULL TIMERs" of 2013 should have a hearty laugh when the results come in in 2014!!!
Even if few individuals reorient their method of entrance exam preparation after going through this article and if they come out with flying colors in NOV 2013/JAN 2014 examinations, I can breathe easy!
POZITIVELY Yours
Warm regards
Dr.R.Manorajan