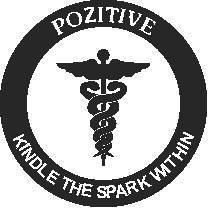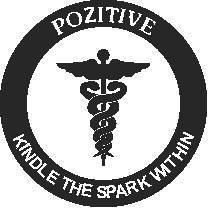 POZITIVE : NEET 2013 RANK LIST
S.No NAME RANK [State Rank]
1 Dr. S. Vinayagamani [M] 2
2 Dr. Mubarak Sazira [M] 16
TNPG 2013 RANK LIST
S.No NAME RANK
1 Dr. Priya.M [C] 8
2 Dr. Divyabharathi [N] 9
3 Dr. S. Senthil [C] 32
4 Dr. R. Vasuki [C] 38
5 Dr. Varagunapandian [C] 84
6 Dr. Bharani [C] 100
7 Dr. RBS. Manian [C] 112
8 Dr. Raganandam. R [C] 113
-oOo-
Dr. S. Vinayagamani, NEET 2013 – Rank 2 [State Rank] says
"First of All I Thank Dr. Manohrajan Sir and Positive Faculty member for their continous encouragement and benevolent teaching apart from teaching they made CRRI comfort in their line, they alter test series and schedule during our busy admission days so we have less chance of missing classes. Thanks a Lot………. POSITIVE. "
-oOo-
POZITIVE Extends a warm welcome to the physiology Faculty from USA to INDIA
*POZITIVE Extends a warm welcome to our consultant Dr.PRAKASH.M.D (MERCER UNIVERSITY-USA) to INDIA
*Dr.Prakash.M.D-Physiology Consultant-Mercer university-USA-a world renowned faculty for physiology is in charge of physiology at all 3 POZITIVE Centres(Chennai,Madurai&Nellai) for the academic year 2013.
*Dr.Prakash's Physiology sessions at POZITIVE-2013
-MADURAI-4-5-2013&5-5-2013(sat&sun)-Venue-POZITIVE-OFFICE
-TIRUNELVELI-11-5-2013&12-5-2013(sat&sun)-Venue-Hotel Balabakya-Conference hall
-CHENNAI-18-5-2013&119-5-2013(sat&sun)-Venue-Jeevana Jyothi-Conference hall-Egmore
*PHYSIOLOGY at its BEST!!!
For further details-9715610411,9952239808
Exciting 18th
A brain storming session based exclusively on the new entrance exam oriented points from the 18th edition of Harrison.
A Model exam (200 MCQs) based exclusively on the new points from  18th   edition of Harrison.
Avail Early bird offer-Rs 1200/-
Spot Registration -Rs 2000/-
Venue: Damien Foundation, No.14  Venugopal Avenue, Spurtank Road, Chetpet, Chennai
Date: 23.04.2013(Tuesday)
 Contact :9715610411,9952239808
-oOo-
Novel methods of inhibition of host defence (From Harrison 18th edition)
INHIBITION OF HOST DEFENCE BY VIRUS is through various mechanisms
Adenovirus E3 protein
By decreasing production of most major histocompatibility complex molecules
Epstein-Barr virus EBNA1 antigen and cytomegalovirus IE protein
By diminishing cytotoxic T cell recognition of virus-infected cells
Herpesvirus and vaccinia virus
By producing virus-encoded complement receptor proteins that protect infected cells from complement-mediated lysis
Influenza virus and poxvirus
By making proteins that interfere with the action of IFN