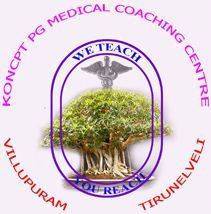 50 % Fees Reduction for Scholarship Exam Toppers : From Koncpt Coaching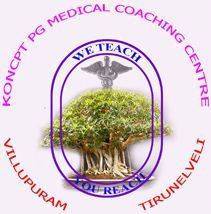 Koncpt classes at Nellai starts this sunday Mar 25 with scholarship exam for students.

Those who top the scholarship exam cut off will have 50% reduction in fees. for regn for scholarship exam contact Mr. Sasikumar 97902 85051.

Similar scholarship exams for

Villupuram (April 1),

Chennai (April 8),

Nagerkoil ( April 15).

Students can utilise this great opportunity.
Koncpt Fastest grown centre:
Koncpt has given achievers in all exams, that no other centres has given in this span of just three years.
Last year in PGI Dr. Ajay Rank 40, MD Anaes.
This Nov AIIMS Dr. Sathya Chinnaa MDRD, 8th Rank, Dr. Muthu Chidambaram MD Anaes Rank 74.
Dr. Shalini MD Path, IBMS First attempt PG.
Again this year TNPG 12 ser State 1st Dr. Bagath Singh, 2nd Dr. Sivakumar and within top 100 nearly 15 ranks and more than 60 Doctors are expected to get their dream PG seats.
With Allindia 12 Dr. Syed J Ansari 311 rank bc & 5 toppers in All India exam also.
Percentage of success is > 60 %.
No centres can claim this huge percentage of success.
In centres where 2000 are studying there are only handful seats they get, but only in our centre, nearly all achieve their dream.
I thank all my faculties & God to give this success in short time.
Dr. Antan
Update : 27 March 2010
Koncpt Scholarship Nellai Achievers:
Medics Ms. Muthu Kannammal, Ms. Priyadharshini Bargunam, Mr. Arharan, Mr. Muthuraman.
All these Medics are getting 50% offer.
Other students & CRRIS of Nellai can utilise second exam planning to conduct on April 22.
Portions 1st & 2nd MBBS only.
Register now Sasi Kumar 97902 85051
AIIMS AIPG TNPG Rank Holders from Koncpt Coaching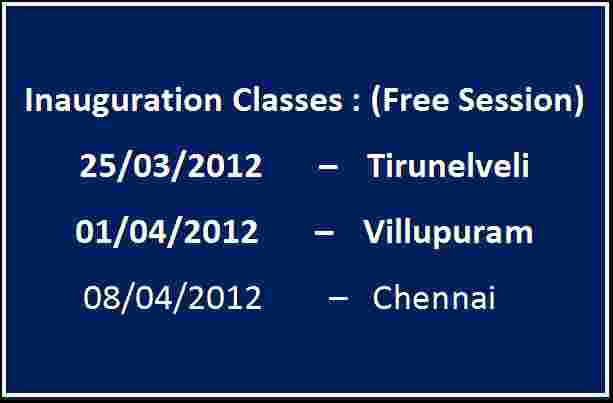 Koncpt Rocks in AIIMS, All India & TNPG 12
AIIMS Nov 11
Dr. Sathya Chinnaa Rank 8, MD RD
Dr. Muthu Chidambaram 74, MD Anas
All India 12 (Partial list)
Dr. Syed Ansari – 311 bc
Dr. Anandhi – 298 sc
Dr. Sivakumar – 1515 oc
Dr. Vijayaraja – 1000 + rank
TNPG 12 (Partial list)
Dr. Bagath singh – Rank 4 (Service Rank 1)
Dr. Sivakumar – Rank 5 (Service Rank 2)
Dr. Senthil kumar – Rank 12 Gen
Dr. Sampath – Rank 16
Dr. Gangadaran – Rank 21
Dr. VIGNESH K – Rank 29
Dr. MOHANA KRISHNAN V – Rank 36
Dr. RAJA J P – Rank 48
Dr. SRIDHAR V – Rank 54
Dr. NEERAJ E – Rank 65
Dr. PRAKASH TR – Rank 67
Dr. Ramesh Kumar – Rank 84
Dr. RAJASEKARAN K – Rank 95
Dr. DHYNESWARAN – Rank 103
Dr. VIJAYA RAJA P – Rank 134
Dr. DEVANAND KUMAR G – Rank 135
Dr. RAMYA A – Rank 142
Dr. ESWARAPANDI S – Rank 144
Dr. SUBRAMANIAN P – Rank 167
Dr. VANITHAMANI R – Rank 186
Dr. Prasath – Rank 241