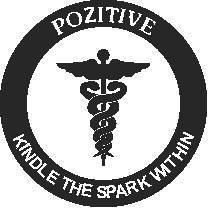 POZITIVE Positive REGULAR COURSE DETAILS April – November 2013
God Is Great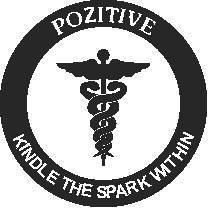 POZITIVE – REGULAR COURSE DETAILS
* From March-November 2013.
* On Sundays & Second Saturdays.
* Experienced, Passionate Consultants from Kottayam, Trissur, Calicut, Trivandrum, Madurai and Chennai.
* Standard Text book based discussion,absolutely entrance examination oriented.
* Model exams-Conducted periodically and a central Rank list for all POZITIVE centres.
* Indigenous packages-Must Know Tables(MKT),POZITIVE Intensive Care Unit(PICU),POZIGOLD
* Success rate of "FULL TIMERS" at POZITIVE-100%.
* POZITIVE regular batch students get a 10% offer in OHC-3&OHC-Junior programmes.
* Registration going on at all POZITIVE Offices.
CHENNAI

VENUE-JEEVAN JYOTI HALL, PANTHEON ROAD, EGMORE
TOPIC-SPM-EPIDEMIOLOGY,FAMILY PLANNING,SCREENING

MADURAI

VENUE-POSITIVE OFFICE, MADURAI
TOPIC-GENERAL SURGERY

NELLAI

VENUE-HOTEL BALABACKIYA, TIRUNELVELI
TOPIC -SPM
* For Further Details: 9715610411, 9952239808, 9791193625
PG Medical Entrance Exam is one of the most competitive examination in the country, which does not warrant explanation for the same.
It is a race among the best to become the "best among the best".
You all will be aware of the gravity of the situation.
You also will be aware of the fact that you are running a marathon in which there are around fifty thousand competitors breathing down your neck.
The situation demands 100% commitment. As race horses, you possess energy, enthusiasm, skill and the burning desire to succeed.
Then why this undue delay in reaching your goal. All that you need is a little modulation.
Your energy to be channeled; skills properly harnessed; theoretical acumen fine tuned; "Achilles tendon' to be trimmed.
That is all,That is all, and you are bound to win the race in a jiffy.
At "POSITIVE' we do not believe in making false promises; we believe in performance.
It is going to be a contract between you and "POSITIVE' which needs mutual co-operation. Together, we shall try to reach your goal. When love and skill work together, expect a miracle.
FACULTY
A Capricious blend of experienced veterans & energetic youth.
Consultants from Calicut,Kottayam,Trissur,Thiruvalla,Kannor,Chenna and Madurai.