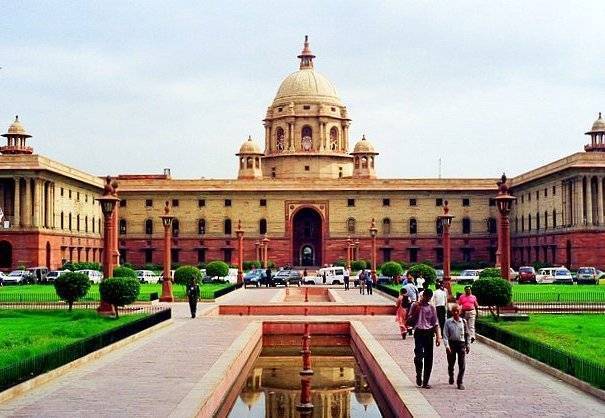 Supreme Court order for Online Counseling for AIPG, AIPGMEE, AIPPG, All India 2012 by DGHS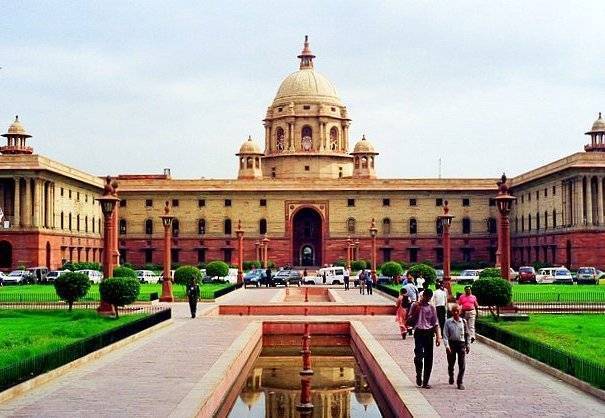 IN THE SUPREME COURT OF INDIA
CIVIL APPELLATE JURISDICTION
I.A. NO.16/2012
IN
CIVIL APPEAL NO(s). 1944 OF 1993
ANAND S.BIJI Appellant
(s)
VERSUS
STATE OF KERALA & ORS Respondent(s)
O R D E R
This is an Interlocutory Application filed on behalf
of the Director General of Health Services, Government of
India, with a prayer for modification of the Order passed
by this Court on 22.04.1993.
Mr. Ashok Bhan, learned Senior Counsel
along with other counsel appeared on
behalf of the Applicant/Respondent. Dr.
Sanjay Shrivastava, Assistant Director General (Medical
Education), Directorate General of Health Services,
Government of India, was also present before us.
Vide the aforesaid Order, this Court had approved the
modifications as suggested by Director General of Health
Services, Government of India and those suggestions i.e.
paras 1 to 12, are incorporated in the said order.
The Committee has now gone into details of various
aspects of All India Post-Graduate Medical/Dental Entrance
Examination and examinations conducted
by other Institutions of medical education, with
regard to method of counseling. The relevant finding recorded in this regard by the Expert
Committee is reproduced hereinbelow:
"To handle counseling of large number of MBBS/BDS/PG
Seats, online counseling is necessary. Online
counseling is less time consuming. Large number of
candidates and their parents will not be required to
travel long distances to appear in counseling by
personal appearance two/three times."
This suggestion has been given on account of modern
technology available now in India which will be beneficial
to the candidates also.
Since the number of seats available under All India
quota in both Post-Graduate and Under-Graduate Courses, has
increased over the period of time, it is not possible to
complete counseling by personal appearance
within prescribed time limit. The object for which
modifications are sought by the Director General of Health
Services, Government of India, are as under :
(1) Since the number of seats available under All India
Quota, in both PG and UG courses have increased over the
period of time, it is not possible to complete counseling
by personal appearance with in prescribed time limit.
(2) Candidates, including Physically Challenged and girls
students, and their parents are required to undertake long
journey number of times (upto 6-8 times) within short
period of time, causing financial and physical strain to
them.
(3) At present there is provision of two rounds of
counseling only with participation of relatively less
number of candidates (1.4 times in PG and 2 times in UG, of
number of available seats). The proposed scheme of
online counseling (Online allotment process) provides three
rounds of counseling with participation of larger number of candidates. This will also ensure better utilization of All
India Quota PG and UG seats and minimize wastage of All
India Quota Seats.
(4) The expenditure on counseling will be almost nil for
the candidates and much less for Government.
(5) The online counseling process will be faceless yet
fully transparent and fair.
(6) The arrangement for online counseling process will be
made by the National Informatics Centre (NIC), a
Government of India agency which has rich/extensive
experience of conducting online counseling for AIEEE for
nearly one decade.
Since the modifications were sought with regard to an
Order passed by this Court on 22.04.1993, we considered the
matter at length and perused the record. We also found that
no notices are required to be sent to any of the parties
or the State Governments as the proposed
modifications in the said order are only beneficial to the
candidates appearing in the said examination.
These candidates would not only be saving considerable time
if Online Counseling is permitted but would be able to save
money as well. It would also have a greater transparency in
the whole process.
Thus, we modify the order passed by this Court on
22.04.1993. Therefore, condition Nos.1 to 12, cited in the
said order, stand modified as under:
(1) The All India PG Entrance Examination will be conducted
on second Sunday of January. The candidates will not be
required to give any choices at the time of submission of
the application forms.
(2) The results will be announced by the third week of
February every year.
(3) A total of five times of number of seats available for
allotment or all qualified candidates, whichever is less,
will be given chance to participate in online counseling
(allotment process). (4) This year, the allotment of PG seats through online
counseling (allotment) process will start from 1st May,
2012. In subsequent years the date mentioned in scheme i.e.
1st March will be followed.
(5) The details of online counseling will be published on
website of Ministry of Health & Family Welfare, Govt. Of
India (www.mohfw.nic.in).
(6) All candidates declared eligible to take part in online
counseling will be able to participate in online process
through Internet from anywhere (home/college etc.).
(7) The candidates shall have the right to choose from
seats available for particular category viz
UR/SC/ST/OBC/PH without restriction of giving number of
choices of course and college, online. This will be called
choice submission and choice locking. Seats for various
categories will be identified by arranging available seats
on roster points. Subject to availability of seat,
candidate will be allotted seat and the allotment letter
will be available to candidates online (on internet).
(8) Not applicable and hence deleted.
(9) Each candidate shall be given 10 days time to join the
allotted college and course from the date of allotment of
seat.
(10) Based on choice submitted by the candidate online, the
allotment will be made subject to availability of
seat/college and this allotment will be firm and final.
(11) The candidates who do not register for online
allotment process during notified dates or who do not fill
up choice online, for allotment or those who do not join
the allotted course/college within stipulated time shall
forfeit the claim for a seat under the All India quota
Scheme.
(12) A total of three rounds of online allotment
process will be conducted in 60 days and after three
rounds of allotment process (online counseling) the seats
remaining vacant shall be deemed to have been surrendered
back to the respective States. Thus, in the light of the aforesaid, we allow
this Interlocutory Application in terms of the above.
Henceforth, the aforesaid modified conditions
would come into effect forthwith for the candidates
appearing in All India Post-Graduate
Medical/Dental Entrance Examination.
…………….J
[Deepak Verma]
………………..J
[K. S. Radhakrishnan)
New Delhi;
March 23, 2012.
ITEM NO.49 COURT NO.10 SECTION XIA
S U P R E M E C O U R T O F I N D I A
RECORD OF PROCEEDINGS
I.A. NO.16
IN
CIVIL APPEAL NO(s). 1944 OF 1993
ANAND S.BIJI Appellant (s)
VERSUS
STATE OF KERALA & ORS Respondent(s)
(With directions/modification and office report)
Date: 23/03/2012 This Application was called on for hearing
today.
CORAM :
HON'BLE MR. JUSTICE DEEPAK VERMA
HON'BLE MR. JUSTICE K.S. RADHAKRISHNAN
For Appellant(s) Mr. G. Prakash, Adv. (Not present)
For Applicant(s) Mr. Ashok Bhan, Sr. Adv.
Mrs. Rekha Pandey, Adv.
Mr. R. S. Nagar, Adv.
Mr. Y. P. Mahajan, Adv.
For Mr. D. S. Mahra, Adv.
For Respondent(s) Mr. Arvind Kumar Sharma, Adv. (Not
present)
Ms. Malini Poduval, Adv. (Not present)
Mr. Ramesh Babu M.R, Adv. (Not present)
Mr. Himinder Lal, Adv. (Not present)
UPON hearing counsel the Court made the following
O R D E R The Interlocutory Application is allowed in terms of
the signed order.
(Sanjay Kumar-II) (S.S.R. Krishna)
Court Master Court Master
[Signed Order is placed on the file]