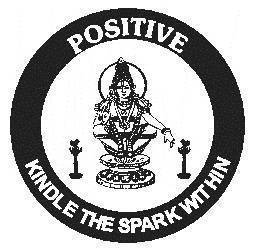 Pozitive Positive  "OPERATION HARRI CAPSULE" 3 (OHC 3) crash course for AIIMS / PGI May 2013 Based on Harrison] 18th Edition
-oOo-
 God Is Great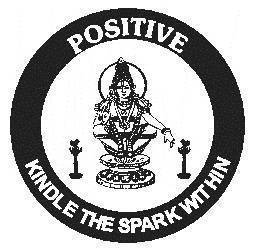 Few eBooks by Pozitive
Update : Feedback for OHC 3 : Participants voice
I donot know much about HARRISON,but after these 12 days,I can say,I can answer any question from HARRISON 18TH EDITION – Dr.K.Karthikeyan-Chennai
It was a very successful class,par excellence.I would very much expect each and every person aspiring for AIIMS,should be from POZITIVE.If you can get a better centre for Medprep/AIIMS/PGI,Please let me know,because,it is highly less chances of finding it out -Dr.Praveen Sharma-Chennai
I was extremely happy with the way this coure(OHC3) was conducted.The 1 to 1 connection with you was priceless.I believe you are the best motivator,I have come across.You have spoon fed us with every single detail in HARRISON possible – Dr.HRISHIKESH KAZA-MUMBAI
Opened new page in my life,because this gave new hope in AIIMS.Colourless,odourless HARRISON has now become fascinating& more addicting!!! – Dr.Aswini-Bengaluru
"OPERATION HARRI CAPSULE" 3 (OHC 3) : A crash course for AIIMS/PGI – May 2013 [Based on 18th Edition of Harrison]
Date: 12.4.13 to 23.4.13 [12 days]
Time: 8 am to 8 pm
Venue: Egmore, Chennai
OHC-3 SPLIT UP OF DURATION OHC Programme Duration(hrs)
OPERATION HARRI : 100 hours : 18th Edition of Harrison (in Depth)
SPM : 5 hours : Concentrating on statistics,recent Health programmes
OPHTHAL : 5 hours : Discussion in standard for a final year M.S Ophthal P.G student
RECENT ADVANCES : 6 hours : Recent, Relevant Entrance Examination oriented topics from major subjects
RARE GEMS : 2 hours
GREY ZONE : 2 hours : Topics which warrants clear Explanation -Samples – ABG intepretation – Renal Tubular acidosis – Congenital Adrenal Hyper plasia
EXAMINERS PET : 2 hours
AIIMS MODEL EXAM-3 : 6 hours
EXCITING 18TH : 6 hours
EXAM on EXCITING 18TH : 2 hours : All new points from 18th edition of Harrison which are absolutely Entrance Examination oriented will be discussed
Days

8 am – 11 am

11.15 am to 2 pm

2.30 pm to 5.30 pm

5.45 pm to 8 pm

Day
1 [12.4.13]

1 to 75 pages [Harrison]

75 to 150 pages [Harrison]

150 to 225 pages [Harrison]

225 to 300 pages [Harrison]

Day
2 [13.4.13]

Genetics

Dermatology [Harrison]

Hemato Oncology – 1

Hemato Oncology – 2

Day
3 [14.4.13]

Hemato Oncology – 3

SPM

SPM

Hemato Oncology – 4

Day
4 [15.4.13]

Infection – 1

Infection – 2

Infection – 3

Infection – 4

Day
5 [16.4.13]

GreyZone

CVS – 1

CVS – 2

RS

Day
6 [17.4.13]

GIT – 1

GIT – 2

Model Exam – 1 [2hrs]

Hepatology

Day
7 [18.4.13]

Nephrology – 1

Nephrology – 2

Rheumatology – 1

Rheumatology – 2

Day
8 [19.413]

Immunology

Endocrinology – 1

Model Exam – 2 [2hrs]

Endocrinology – 2

Day
9 [20.4.13]

Endocrinology – 3

Ophthalmology

Ophthalmology

Bone & Mineral Metabolism

Day
10 [21.4.13]

Metabolism

Critical Care

Model Exam – 3 [2hrs]

Neurology – 1

Day
11 [22.4.13]

Recent
Advances

Neurology – 3

Neurology – 4

Day
12 [23.4.13]

Exiting
18

Exiting
18

Exciting 18th Exam –1[2hrs]

Rare Gems
OPERATION HARRI CAPSULE – 3 [OHC-3] PACKAGE:
120 hours of Interactive Entrance Exam oriented Discussion
Harrison (18th edition) covered in Depth
4 model exams (All subjects) 200 Questions in 2 hours only (makes your time management in AIIMS 2012 very simple!!!)
Covers quality Medicine, Pharmacology, Microbiology,SPM and Ophthalmology.
Total number of exams-10 (3 AIIMS model;1 exam based exclusively on exciting 18th; 6 Based on OPERATION HARRI, HARRISON)
Total MCQ's covered-5000
1 POSIGOLD book [collection of AIIMS, ALL INDIA Question papers – 2007-2012]
2 POSITIVE Pearls Medicine booklets
OPERATION HARRI Text book
MKT book [Must Know Tables]
Recent Advances Booklet
OHC Beneficiaries:
P.G aspirants aiming for AIIMS, PGI, JIPMER, NEET
Medical students aspiring for medal Exams!!!
What OHC 3 CLAIMS
Number of questions which can be answered from AIIMS MAY-2013 by attending OHC-3
Programmes at OHC 3 and Number of questions from AIIMS MAY-2013 (Overlaps might be there)
OPERATION HARRI : 100
POSI GOLD-AIIMS Model examinations-3&POSIGOLD BOOK(Previous 5 years questions collections-ALL INDIA,AIIMS) : 60-70
OPHTHAL(Of M.S.Ophthal P.G. standard) : 5
SPM-Statistics,Recent Health Programmes : 5
Recent advances (all subjects) : 3-4
Rare Gems,Grey zone : 3-4
Exciting 18th : 10
Total questions in AIIMS May-2013 : 140(approx.)
Course Fees: Rs. 20000
For Further Details: 9715610411, 9952239808, 9791193625
OHC 3 Scholarship Exam
An examination based on AIIMS Exam-200 questions. It will be conducted on APRIL 5TH 2013. Avail OHC 3 – Scholarship(10%) by securing 50% in OHC Scholarship Examinatio
Exam facility – available online and in all centres of POSITIVE-Madurai,Chennai,Tirunelveli and Pondicherry(Venue-POSITIVE OFFICE)
Timing-10.00am-5.00pm
Duration -3hrs (10.00am – 6.00pm : Once you start writing your exam,the total duration is 3hrs)
NO NEGATIVE MARKS
You can avail 10% scholarship in the course fee of OHC-3 if you score more than 50% in the examination
Examination fees : Rs-250
You can register online for the exam.Once you register the details of transaction of Rs.250 will be sent to you email id.The password of the exam will be sent to you the day before the exam(APRIL 4TH).
Subjects-All(AIIMS Pattern)
NO NEGATIVE MARKSn
For Online Registration
Details of various programmes at OHC-3
A.  OPERATION HARRI (100 Hrs) : A brain storming session based on 18th edition of Harrison. It will be an absolute interactive session which will cover Harrison Text book/OPERATION HARRI Book in depth.
MISSION-To make you answer any question asked from Harrison in AIIMS May-2013 confidently!
Numbers of questions in AIIMS MAY-2013 it targets-100
B. OPTHAL-standard fit for M.S.Ophthal P.G. (5hrs)  : As you all will agree ,one of the tougher topics in any AIIMS PG entrance exam will be Ophthalmology. To counter act that we have roped in this session.The discussion will be of the standard for a M.S.Ophthal Post graduate.This is on the assumption that your basics in Ophthal is solid!(Basics will not be discussed)
MISSION-To capture the tough nuts in Ophthal
Numbers of questions in AIIMS MAY-2013 it targets-5
C.SPM-Statistics,Recent Health programmes (5 hrs) : Number of questions asked from statistics might be 1-2,at the maximum 3-4 only. POSITIVE considers this as one of the MORALE BOOSTERS in the exam hall(the other one being, questions on ABG)If you are able to crack these questions in the exam hall comfortably, your confidence level in the exam hall will become sky high and this will rub on to the questions from other subjects also and that is the one which will decide TOPPERS!
Mission-Morale Boosters
Numbers of questions in AIIMS MAY-2013 it targets-5
D.Recent Advances (6hrs) : This should be read as Recent and ADVANCES. We will be trying to target the recent developments in each subject which are absolutely entrance exam oriented and we will deal with the'' advanced''topics in various subjects(ex-genes involved,which might not be recent)
MISSION-To give you the cutting the edge in the examination
Numbers of questions in AIIMS MAY-2013 it targets- 3-4 (Toppers are decided from these questions only)
E.Grey ZONE (2hrs) : We have named it ''Grey Zone'' because these are topics which are very vague and it will need lucid explanations from the concerned Consultant (ex-ABG interpretation, Congenital adrenal hyperplasia, Renal tubular acidosis,to name a few)We have handpicked similar topics and tried to convert ''GREY"' into BLACK&WHITE!
Mission-To excise your Achilles tendon!
Numbers of questions in AIIMS MAY-2013 it targets- 3-4
F.Rare Gems (2hrs) : The question which prompted us to include this programme
Tree in bud appearance is seen in (AIIMS NOV-2010)
a)TB
b)pneumocystitis carini
c)CMV
D)Aspergillus
POSITIVE cannot forget this one because this was the one which robbed us from Getting the 1st rank in AIIMS NOV-2010.The 3rd rank was cornered by a POSITIVIAN. This particular question was not discussed in our programme. The 3rd rank student took a hazarded guess. When we discussed it after the exam,she told that she has not heard about this in TB,so she opted for the other choices and unfortunately was wrong.
This question also underlines one important entrance exam dictum- ''you should know everything regarding common diseases and salient points regarding rare topics''
So we have chosen some important common topics and gone into the depth of them
MISSION-To make you a master of common topics in entrance exams
Numbers of questions in AIIMS MAY-2013 it targets- 3-4
G.AIIMS MODEL EXAM -3 (6hrs) : We have 3 AIIMS Pattern exams in the programme.The one importance difference is in the time duration .We have provided only 2hrs for each exam.The atmosphere will simulate an exam hall. The main emphasis in AIIMS MAY EXAM will be on
MISSION-To make time management in the main exam extremely easy!
 Numbers of questions in AIIMS MAY-2013 it targets-60-80
H.Exciting 18th (6 hrs) : This is a new addition in OHC 3,Which was not there in OHC 2.This session will exclusively deal on all New entrance oriented points from the 18th edition of HARRISON.This we feel, will be the icing on the cake for OHC 3.This session can make you answer atleast 10 tough questions in AIIMS MAY 2013 which will decide the TOPPERS!
*Mission-To make you in par with anybody in the country and to outsmart them!
I. EXAM -Exciting 18th (2hrs) : This also is a new addition in OHC 3.This will be an exam entirely based on the new entrance exam points based on the 18th edition of HARRISON.
What OHC -3 CLAIMS from this session-atleast 10 questions from the 200 questions in this exam will come in AIIMS MAY 2013 and this will tilt the Toppers list to your favour provided your basics are good!
J.Examiners pet : Some topics are frequently ventured in exams(eg-mutiplesclerosis,phenytoin)Such topics will be methodically choosen and discussed in depth
*Mission-To mind read the exam setter and fish out new questions which might be asked in AIIMS MAY-2013
K.POSITIVE POINT BLANK : A series of test from day 6 of OHC
25 Questions will be given from POSIGOLD Book (a collection of AI, AIIMS Questions from 2006-2012) along with the answer.Then what do we except from you?
We expect you to write the year and the examination from which the question was asked from!
Mission-Not to make you oriented with previous years questions,but to make you a master of it{candidates who appeared for AIIMS MAY-2012 would have realized the importance of POSIGOLD(50% of questions were repeats!)}