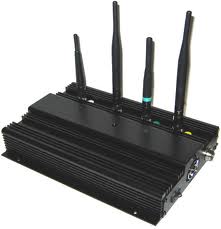 PGI Chandigarh, PGIMER re exam in December 2nd second week, likely on 08 Dec 2012
-oOo-
From http://www.indianexpress.com/news/examination-to-be-held-again-on-december-8/1031668/
A day after canceling the entrance examination for MD/MS courses conducted by PGIMER on November 10, PGI authorities are all set to re-conduct the examination albeit with "caution" this time.

According to PGIMER officials, the examination, which had been canceled following the registration of an FIR by the CBI after some people in the examination hall were found to be leaking the question paper, will now be held in the second week of December and the same admit cards which were used in the earlier examination that was held on November 10, will be valid for this entrance examination as well.

Sources say that most likely the exam will be held on December 8. However, this time, unlike on November 10, the PGIMER authorities have announced that there would be metal detectors and jammers at all examination centres and frisking of the candidates would be done prior to their entry in the centres.

Sources say that for the purpose, PGIMER is going to purchase all the equipment required, including jammers, to ensure that the incident which had put the institute in a bad light, exposing the callous way in which the examination was being conducted, is not repeated.

Sources in PGIMER say that most likely the centres would also remain the same.

However, unlike the All India Institute of Medical Sciences (AIIMS), New Delhi, and other top medical institutes in the country which have their examination centres located in different cities for the candidates, PGIMER has always had centres in Chandigarh alone despite the fact that most of the students appearing for and enrolling in the institute belong to the southern states.
When questioned on the same, Manju Wadwalkar, PGIMER spokesperson, said, "The number of students appearing in MD/MS entrance is less as compared to AIIMS and other institutes."

"Moreover, having examination centres outside Chandigarh would create logistics issues for the institute, and this is why it is avoided," Wadwalkar added.
From http://www.hindustantimes.com/Punjab/Chandigarh/PGI-schedules-MD-entrance-re-exam-in-second-week-of-December/SP-Article1-959602.aspx
Stung by a cheating racket in its entrance exam on November 10, the Post-Graduate Institute of Medical Education and Research (PGIMER) here plans to re-conduct the exam in the second week of December.

Jammers to be used : PGI Chandigarh, PGIMER re exam in December 2nd second week, likely on 08 Dec 2012

According to a statement by the institute on Thursday, the exact date would depend on the availability of centres, and would be put up on its website (pgimer.nic.in).
The institute also announced that to prevent use of any unfair means, metal detectors and
mobile-signal jammers would be used, besides frisking of all candidates prior to their entry.

In fact, sources said that since mobile phones had emerged as the key gadgets used by the candidates arrested by the Central Bureau of Investigation (CBI) during the originally scheduled exam on Saturday, the institute would now buy its own jammers for all entrance exams.

The statement read: "In the wake of an FIR filed by the CBI and a copy of the same received by PGIMER, it was decided by the administration that the entrance examination for January 2013 session, which was held on Saturday, would be scrapped to avoid litigation and other
complications."

Sources said the rescheduled exam would be conducted at the same 11 centres where it was conducted previously.

More than 7,000 candidates from across the country had appeared in the exam for admission to about 200 post-graduate seats in medical and surgical specialties. The CBI had detected a cheating racket as it raided various exam centres in the city. These cheaters were using high-tech devices for helping some candidates; it was found that several candidates did not have the mandatory MBBS degree to be eligible for the exam. Sixteen persons have been arrested so far, most of them being girls from Andhra Pradesh.

The gang kingpin was P Gurivi Reddy (31), a medical dropout hailing from Hyderabad in Andhra Pradesh.

Following that, in a meeting chaired by PGIMER acting director Dr Vinay Sakhuja on Wednesday, it was decided to scrap the exam.

KEEP IN MIND
*Exact date of exam soon on the website, pgimer.nic.in
* Same admit cards will be valid
* Centres also likely to remain the same

Case timeline
Nov 10: CBI raids exam centres and arrests persons who were using hi-tech devices to help some candidates cheat; several candidates did not have the mandatory MBBS degree to be eligible for the post-graduate entrance exam
Nov 12: CBI arrests Dr Gangadhar Reddy from Patna; he allegedly helped in solving questions for candidates appearing in the exam
Nov 14: Institute decides to cancel exam