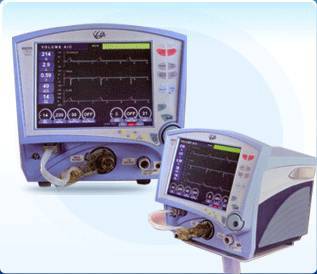 QUESTION—A patient is admitted in the ICU of a hospital having its own ACLS ambulance with necessary staff. He  leaves the hospital against medical advice for getting admitted to another hospital. He requests that he may be provided the ACLS ambulance for shifting. The hospital refuses. He goes on his own and dies on the way. Is there negligence?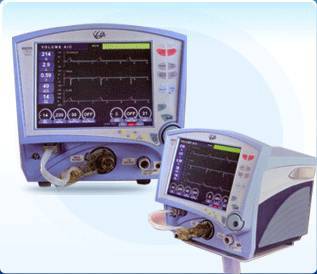 For beginners, The difference between
Absconded
Left Against Medical Advice
Discharged Against Medical Advice
Discharged at request
Discharged
is explained at Absconded : AMA : LAMA Left Against Medical Advice : DAMA Discharged Against Medical Advice : Discharge at request : Discharge In case you have not yet read that, Please read that once, before continuing further. If the patient is dead, then we have situations like Found Dead, Brought Dead, Dead on Arrival and Expired which are discussed in this page.
It must be reiterated that a patient who is unconscious / on ventilator cannot be taken to home. He has to be taken ONLY to another hospital. (If a patient who is on ventilator is taken to home –> it is effectively Homicide by omission. That is not permitted in Indian Law)
At this juncture, We need to differentiate between
A patient who has been operated for say Piles, if he leaves the hospital AMA on 3rd day
An unconscious patient who is discharged AMA
If an unconscious patient has been sent from any hospital without the above procedures, it is against the norms (these norms were framed after few unfortunate incidents, I have described below)
There was a case of a wife who had been admitted with alleged history of attempted suicide by hanging. She was admitted in a government hospital, but was unconscious (probably due to hypoxic ischeamic encephalopathy). The husband said he was not satisfied with the care in government hospital and wanted to shift to the private hospital
The duty doctor discharged the patient AMA (did not care about the procedure) and forgot it. The unfortunate woman had died before reaching the next hospital
Two weeks later, the wife's parents complained to the police that the case was not suicide at all, but attempted murder. The husband did not take the wife to the next hospital, but intentionally delayed treatment any hospital, but took her to the home and let her die
The press reported that Some how the relatives had seen the poor girl and saved her once. But the doctor had handed over the fortunate (at first time) victim to the fortunate (at second time) alleged murderer.
The doctor had to go to court, not as an expert victim, but as an accused accomplice 🙁 🙁
The below guidelines, I believe were formed later
I do not have the reference number at the moment with me. Will try to update it later
If The procedure to be followed for Unconscious patients / Patients on Ventilator is
Unconscious patients shall be shifted ONLY to another hospital (say Hospital 2) from Hospital 1
They have to be shifted ONLY in an Ambulance with Life Support facilities and a trained EMT / Staff Nurse / Doctor
That they patient was alive at the time of shifting from Hospital 1 has to be recorded in writing (with their sign) by the EMT / Staff Nurse / Doctor in the Case Sheet of Hospital 1. This is mandatory. Consent Signature of the relatives alone is not enough.
If the EMS / Staff Nurse / Doctor who has received the patient from Hospital 1 does not belong to Hospital 2, he / she needs to document the fact that the patient was alive at the time of take over by Hospital 2. The documentation can be from EMT / Staff Nurse / Doctor of Hospital 2. (If the Hospital which is receiving the patient from Hospital 1 has send its EMT / Staff Nurse / Doctor for receiving the patient, then this step 4 is not needed)
We never knew if it was a genuine case of suicide or whether the husband intentionally denied prompt treatment
If the doctor had been prudent enough and handed over the unconscious patient to another hospital, all these speculation would not have arisen
As Arthur Conan Doyle had said in The Problem of Thor Bridge, IT IS EASY TO BE WISE AFTER THE EVENT (Sherlock Holmes fans who want to read the story again, link is http://en.wikisource.org/wiki/The_Problem_of_Thor_Bridge)
Now coming to this question
//A patient is admitted in the ICU of a hospital having its own ACLS ambulance with necessary staff. He  leaves the hospital against medical advice for getting admitted to another hospital. He requests that he may be provided the ACLS ambulance for shifting. The hospital refuses. He goes on his own and dies on the way. Is there negligence?//
THERE IS NO NEGLIGENCE IF AMBULANCE WAS REFUSED
BUT
THERE IS NEGLIGENCE IF PATIENT WAS NOT TRANSFERRED FROM ONE HOSPITAL TO ANOTHER IN A PROPER WAY

A hospital has every right to refuse Ambulance (ambulance is not in working condition-for example no brake, driver is not available, no fuel etc) but a hospital has no right to transfer the patient without supportive care
It is not just COMPENSATION CASE (Civil Case) that may be filed
If one of the patient's relatives complain that the relative who signed the AMA Papers and took over the patient from the hospital had committed murder by not giving proper and prompt treatment , the doctor may well have to face CRIMINAL CHARGES as ACCOMPLICE TO MURDER

NEVER, NEVER Discharge an unconscious patient without handing over the patient to an EMT / Staff Nurse / Doctor and getting their statement of take over in writing in case sheet
This is a much serious issue than the routine "Consumer Court Cases"
Related Post