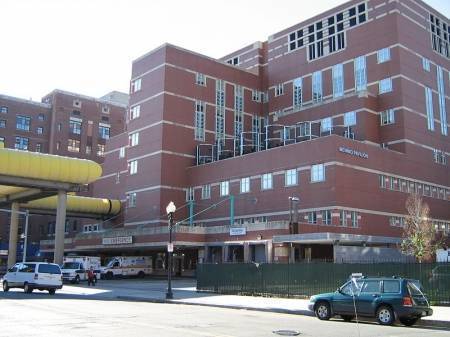 USMLE : Doctors going to US for studies will have to sign bond for return. There are many points in the article cited below that needs clarifications
I think This is a move by the USA Government which does not want the vacancies in US to be filled by Indian Doctors. This is similar to what happened in UK few years ago. Before pouncing on the Indian Government, we need to be sure about the reality.
The comments about Rural MBBS are wrong. Rural MBBS Creates a group of professionals who are BELOW Staff Nurses, and Pharmacists. To say that a person with education and training less than a staff nurse (for city patients) can be a doctor  is atrocious
To say that one needs to learn more and be trained more to treat their pet animals  – Bachelor of Veterinary Science & Animal Husbandry (BVSc & AH) (5 Years) – than to treat human beings in villages is atrocious. It is pity that many people who call themselves as pro people support this step that denigrates village people below their Alsatians and Labradors
That Doctors are not ready to serve  in Primary Health Centers is an out right lie. For 500 vacancies in PHCs, TNPSC gets around 5000 applications. Can states release the data about the number of vacancies notified by their public service commission and the number of applications received

Indian Villagers deserve fully qualified doctors and not half baked and unqualified doctors. Indian Villages deserve fully paid doctors and not doctors on half pay or no pay. We support the Tamil Nadu Model of Appointing Doctors on Permanent basis in time scale of pay 

which appoints doctors who have completed their post graduation in full time scale pay

 instead of contract / bond appointments.

An article in tamil explaining why the concept of Rural MBBS is absurd, cheating, antipeople as well as outright discriminations is explained here at Rural MBBS என்னும் பித்தலாட்டம் Another Article in English can be seen at கிராமங்களுக்கு அரை டாக்டர் திட்டம் குறித்து மருத்துவர் அன்புமணியின் கருத்துக்கள்
From http://timesofindia.indiatimes.com/home/education/news/Doctors-going-to-US-for-studies-will-have-to-sign-bond-for-return/articleshow/12842287.cms
USMLE : Doctors going to US for studies will have to sign bond for return

NEW DELHI: The government today said any doctor going to the US for higher medical studies would have to sign a bond with it before leaving and honour the document by returning to India after finishing the study period.

"From this year onwards, any student going for further medical education to the US will have to give us a bond that he will come back after finishing the studies. In the last three years, 3000 doctors went abroad for studies and did not return. Now if a student does not come back from the US, he won't be allowed to practice there," health minister Ghulam Nabi Azad said.

He said the US from this year onwards is insisting on a government NOC to every student enrolling with an American institute for studies.

"No other country except the US is asking for this NOC. Those who apply to go to the US for studies from 2012, will have to give us a bond saying they would come back after finishing the studies. If they don't fulfill the bond obligation, we can write to the US to deny the student permission to practice," Azad told reporters here.

The minister also expressed the hope that the MCI will give its approval to the proposed three-year Bachelor of Rural Health Care course, which seeks to create a separate cadre of public health professionals in the country to serve in rural areas. He said the doctors' organisations were not interested in the course.

"Doctors' organisations are opposing the course. I have no hesitation in saying that they have a vested interest to increase their practice," Azad said.

Azad said there was a paucity of doctors in primary health centres as doctors only wanted to stay in urban areas.

"The rural health care course was ready two years ago. The curriculum is also ready. States are free to implement the course, as Assam is doing, but we wanted the MCI's recognition to ensure uniform standards for the course across India. We hope the MCI will move fast on it," he said.

The course, Azad said, would create professionals above the level of paramedics and below the level of MBBS doctors.

The move is aimed at not just taming the quacks, who have a field day in rural areas in the absence of adequate medical facilities there, but also provide good medical aid to the rural population at their doorstep.

It is being opposed by doctors' lobby as patients from rural areas rush to private practitioners in urban areas, even as doctors' organisations feel the creation of a new set of professionals would confuse the population and lead to devaluing the doctors, official sources said.