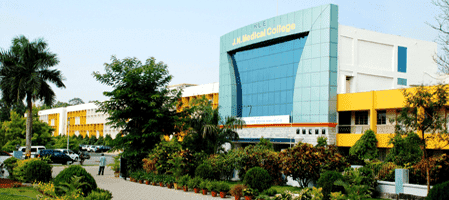 KLEU-PGAIET-2012 KLE UNIVERSITY POST-GRADUATE ALL INDIA ENTRANCE TEST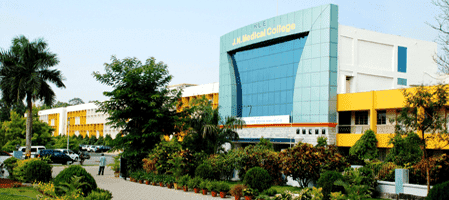 The University shall be conducting KLE University Post-Graduate All India Entrance-Test-2012 (KLE-PGAIET-2012) on Saturday, the 28th January 2012 from 2:00 to 5:00 PM at ninteen centers across the country viz. Belgaum, Bangalore, Pune, Ahmedabad, Delhi, Hyderabad, Vijaywada, Kolkata, Panjim, Indore, Jaipur, Chandigarh, Coimbatore, Mumbai, Nagpur, Chennai, Rajkot, Cochin and Guwahati for admission to various Post-Graduate Degree/Diploma Courses (Medical/Dental) in the constituent colleges of the University viz. J. N. Medical College, Belgaum and KLE V. K. Institute of Dental Sciences, Belgaum, for the academic session 2012-13.
Printout of the application form along with DD for Rs. 3,000/- payable at Belgaum drawn on any Nationalized Bank in favour of Registrar KLE University, Belgaum. has to be sent by post or submitted in person to The Registrar's office, KLE University, Nehru Nagar, Belgaum – 590010, So as to reach on or before 21th January, 2012 by 5.00 pm.
Last date for on-line submission has been extended upto: 21st January 2012
Last date of receipt of completed application for along with the requisite fee photograph and other documents by the University – 25th January 2012
For any further assistance in filling up the application form, please contact
Name: Arthur Pradeep / Arvind – Phone No. : 0831-2444311