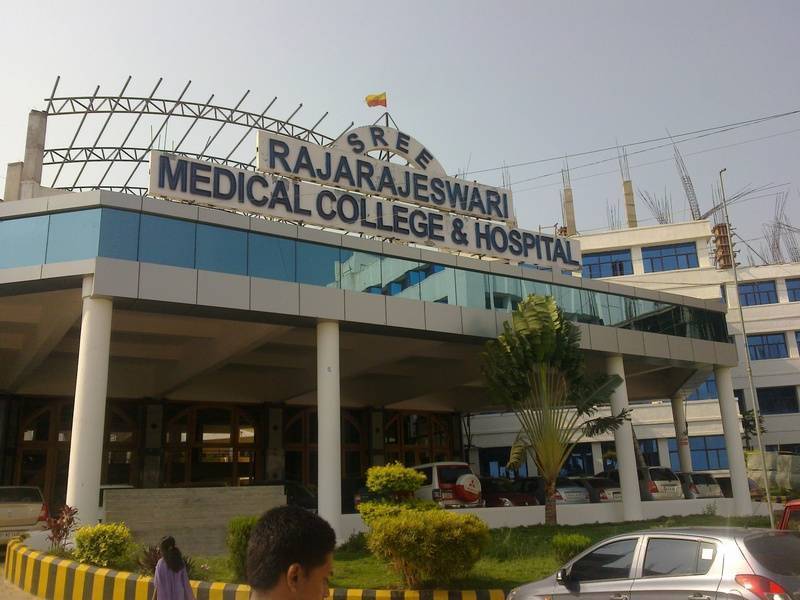 KRLMPCA PG CET 2013 Entrance Test KRLMPCA PG CET 2013
KRLMCPA
PG CET – 2013 ENTRANCE TEST
Subsequent to the stay order obtained from the Hon'ble High Court of Karnataka for notifications no.MCI-31(1) / 2010_Med / 62051 dated 15.2.2012 and in No. MCI-18(1)/2010_Med./62052 dated15.2.2012 in WP No. 42709-42710/2012, the Association like earlier years is conducting its Entrance Test on Saturday the 9th February 2013 for admission to Postgraduate Medical and Dental courses for Member Institutions of KRLMPCA. The Entrance Test will be conducted in BANGALORE CITY only. Details of instruction and application would be uploaded in the Association's website during last week of December 2012.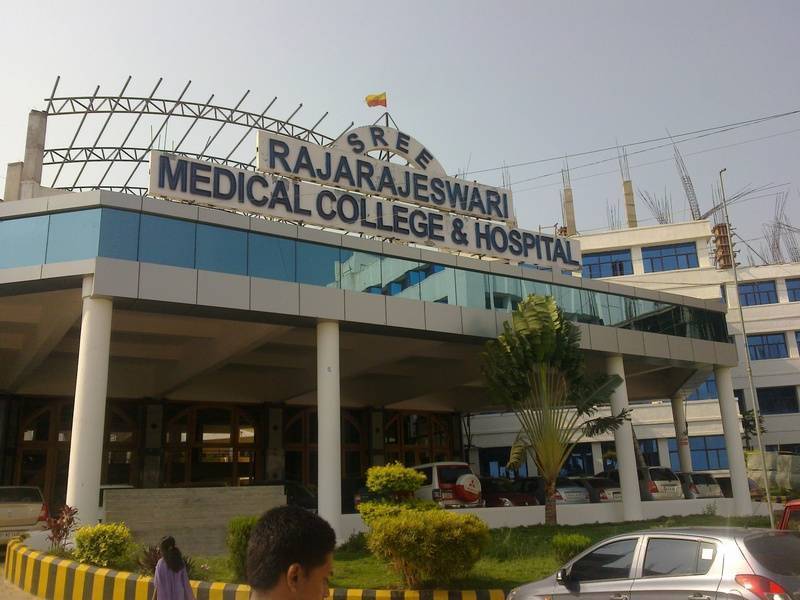 Page # 1
K.R.L.M.P.C.A
KARNATAKA RELIGIOUS & LINGUISTIC MINORITY
PROFESSIONAL COLLEGES ASSOCIATION (REGD.)
Flat No.143,4
th
Floor,"SURYAMUKHI", Garden Apartments, No.21, Vittal Mallya Road,
Bangalore – 560 001. KARNATAKA Tel: 080 – 4112 1233 Fax: 080 – 4112 1266
www.kmca.info Email: [email protected] ; [email protected]
BROCHURE AND APPLICATION FORM
POST GRADUATE COMMON ENTRANCE TEST 2013
PG-CET 2013
FOR
ADMISSION TO FIRST YEAR POST GRADUATE
DEGREE AND DIPLOMA COURSES
IN
MEDICAL AND DENTAL SCIENCES FOR THE
ACADEMIC YEAR 2013-14 Page # 2
I N D E X
Sl.No. Contents Contents
1. INTRODUCTION 3
2 LIST OF PG MEMBER COLLEGES 4
3 CALENDAR OF EVENTS 5
4 INTAKE – MEDICAL & DENTAL 6 to 14
5 FEE STRUCTURE 15
6 ELIGIBILITY CRITERIA 15 to 16
7 BASIS FOR ADMISSION 16
8 CONDUCT OF ENTRANCE TEST 16
9 INSTRUCTIONS 17 Page # 3
Introduction:
The Post Graduate Entrance Test 2013 is being conducted for the purpose
of determining the eligibility for admission to PG Degree and Diploma
courses in Medical and Dental subjects in member Colleges for the
academic year 2013-14.
The E he Entrance Test KRLMPCA PG CET 201 ntrance Test KRLMPCA PG CET 2013333 is compulsory for all
candidates seeking PG PG admissions admissions for the year 201 for the year 20133- 33-1–1114444
KRLMPCA will conduct a separate entrance test for PG Medical
and Dental on Saturday the 09-feb-2013_at only at only ONE ONE centre centre viz.
St.Joseph's Boys High School, Museum Road, opp. To Post
Office, ((Diagonally opp. To Cariappa Bhavan) ((Diagonally opp. To Cariappa Bhavan) Bangalore Bangalore – –––
560 00001 0000111 between 11.00am to 2.00pm Page # 4
Details of Member Institutions Medical
Sl.No SSSl.No Name of the Institution Name of the Institution Place Place
1 A J Institute of Medical Sciences Mangalore
2 Al Ameen Medical College & Hospital Bijapur
3 MVJ Medical College & Research Hospital Bangalore
4 Navodaya Medical College Raichur
5 Rajarajeshwari Medical College Bangalore
6 Vydehi Institute of Medical Sciences & Research Centre Bangalore
Details of Member Institutions Dental
Sl.No SSSl.No Name of the Institution Name of the Institution Place Place
1 A J Institute of Dental Sciences Mangalore
2 Al-Ameen Dental College Bijapur
3 Al Badar Rural Dental College & Hospital Gulbarga
4
Bangalore Institute of Dental Sciences & Hospital & Post Graduate
Research Centre
Bangalore
5
Coorg Institute of Dental Sciences
Virajpet
(Kodagu)
6 Farooqia Dental College and Hospital Mysore
7 Navodaya Dental Cllege Raichur
8 Rajarajeswari Dental College & Hospital Bangalore
9 The Oxford Dental College, Hospital & Research Centre Bangalore
10 Vydehi Institute of Dental Sciences Bangalore Page # 5
CALENDER OF EVENTS – PG 2013
KRLMPCA
Events Date
Downloading/Issue of Application Forms 24-Dec-2012
Last day to download/ issue application 02-Jan-2013
Last Date For Receipt of Filled Application 05-Jan-2013
Downloading of Admission Tickets Starts From 28-Jan-2013
Date of Entrance Test 9-Feb-2013
Time of Entrance Test 11am to 2pm
Date of Publication of Key Answers on Website
9-Feb-13 at 5.00
pm
Last Date For Receiving the Objections – if any 12-Feb-2013
Final Merit List
Hon'ble
supreme court
orders are
awaited
NOTE : NOTE :Counseling date would be put on the Association Counseling date would be put on the Association websit website in the first week of April e in the first week of April
20133 33 Page # 6
PG MEDICAL INTAKE
SN Name of the Institute and Address Sl. No. Subject No. of Seats
1
A.J. Institute of Medical Sciences, NH
17, Kuntikana,Mangalore-575 004 Ph :
2225533 (10 lines)
Fax : (0824)-2222802, 2225541
Website : www.ajhospital.com
E-mail: [email protected]
1 General Medicine 8
2 General Surgery 4
3 Radiology 5
4 Orthopaedics 3
5 Paediatric 3
6 O.B.G. 2
7 Dermatology 2
8 T.B. Chest 2
9 Opthalmology 2
10 ENT 2
11 Anaesthesiology 5
12 Forensic Medicine 2
13 Microbiology 2
14 Pharmocology 4
15 Pathology 4
16 Community Medicine 4
17 Biochemistry 3
18 Physiology 3
19 Anatomy 4
20 M.ch Plastic Surgery 1
TOTAL 65 Page # 7
SN Name of the Institute and Address Sl. No. Subject No. of Seats
2
Al Ameen Medical College &
Hospital, Al Ameen Campus, Athani
Road, Bijapur-586108.
Ph: 08352-270055/67
Fax: 08352-270184
Email: [email protected]
Website: www.alameenmedical.org
Preclinical
1 M.D Anatomy 1
2 M.D Physiology 1
Para Clinical
3 M.D Pathology 2
4 M.D Forensic Medicine 2
Clinical
5 M.S. ENT 1
6 M.S. Ortho 2
7 M. S. – OBG 3
8 M.D. R.T. 2
9 M.S. – Gen Surgery 2
10 M.D Pediatrics 2
11 M.D. Gen Medicine 6
Diploma
12 DMRD 2
13 DGO 2
14 DA 1
15 DOMS 1
16 D. Ortho 2
TOTAL 32
SN Name of the Institute and Address Sl. No. Subject No. of Seats
3
MVJ Medical College & Research
Hospital, 30 KM Milestone, National
Highway 4, Kolathur Post, Hoskote,
Bangalore -562114 Ph: 080-
27931645
Fax: 080-27931645 Email:
[email protected]
Website: www.mvjeducation.com
1 MD Pathology 3
2 MD General Medicine 6
3 MD Dermatology 3
4 MD Psychiatry 2
5 MD Paediatrics 4
6 MD Anaesthesia 3
7 MD Radiology 4
8 MS General Surgery 6
9 MS Orthopaedics 2
10 MS Ophthalmology 2
11 MS ENT 2
12 MS OBG 3
13 DPM 1
14 DCH 4
15 D. Ortho 1
16 DOMS 2
17 DA 3
18 DGO 3
TOTAL 54 Page # 8
SN Name of the Institute and Address Sl. No. Subject No. of Seats
4
Navodaya Medical College,
P.B. No.26, Navodaya Nagar,
Mantralayam Road,
Raichur -584 101
Ph: 08532-223361/223448/49
Fax:08532-223326
Email: [email protected]
Website: www.navodaya.co.in
1 MD Anatomy 3
2 MD Biochemistry 2
3 MD Physiology 4
4 MD Community Medicine 2
5 MD Microbiology 3
6 MD Pathology 3
7 MD Pharmacology 3
8 MD Radiology 4
9 MS ENT 2
10 MD Paedetrics 4
11 MS General Surgery 5
12 MD OBG 4
13 MD Anesthesia 4
14 MD General Medicine 8
15 MS Orthopedics 6
16 MS Opthalmology 2
17 MD Skin & VD 3
18 MD TB & Chest 1
19 DGO 3
20 DCH 3
21 DLO (ENT) 1
22 DA (Anaesth) 3
23 D Ortho 2
24 DOMS 1
TOTAL 76 Page # 9
SN Name of the Institute and Address Sl. No. Subject No. of Seats
5
Rajarajeshwari Medical College &
Research Hospital, Kambipura,
Mysore Road, Bangalore-560074
Tel: 080-65666768/70
Fax:080-28437393
Email: [email protected]
Website: www.rrmch.org
1 MD -Anatomy 6
2 MD -Physiology 6
3 MD -Bio Chemistry 5
4 MD -Pathology 5
5 MD -Pharmacology 2
6 MD -Microbiology 2
7 MD -Forensic Medicine 4
8
MD -Community
Medicine
6
9 MD -General Medicine 8
10 MD -Psychiatry 2
11 MD –Dermatology 2
12 MS-General Surgery 3
13 MS-Orthopedics 1
14 MS-ENT 2
15 MS-Ophthalmology 4
16 MD –Radio diagnosis 3
17 MD- Anesthesia 3
18 MS-OBG 4
19 MD –Pediatrics 7
TOTAL 75 Page # 10
SN Name of the Institute and Address Sl. No. Subject No. of Seats
6
Vydehi Institute of Medical Sciences
& Research Centre,
# 82, EPIP Area, Nallurahalli
Whitefield, Bangalore – 560 066 Ph.:
080-28413381
Fax: 080-28412956
Email:[email protected]
Website: www.vims.ac.in
PRECLINICAL DEGREE
1 MS Anatomy 3
2 MD Physiology 3
3 MD Biochemistry 4
PARACLINICAL
DEGREE
4 MD Pathology 4
5 MD Microbiology 4
6 MD Pharmacology 4
7 MD Forensic Medicine 3
8 MD Community Medicine 3
CLINICAL DEGREE
9 MD General Medicine 8
10 MD Dermatology 4
11 MD Psychiatry 1
12 MD Paediatrics 4
13 MS General Surgery 6
14 MS Orthopaedics 4
15 MS Ophthalmology 3
16 MS ENT 2
17 MD Anaesthesiology 6
18 MS OBG 4
19 MS Radio Diagnosis 8
20 MD Radio Therapy 4
21
MD Hospital
Administration
2
22 MD Emergency Medicine 1
DIPLOMA IN CLINICAL
23 Dip in Dermatology 1
24 Dip in Anesthesia 2
25 Dip in Child Health 2
26 Dip in Obstetrics (DGO) 2
27 Dip in Psychiatry 1
28 Dip in Ophthalmology 1
29 Dip in Orthopaedics 2
30 Dip in ENT (DLO) 1
31 Dip in Radio Diagnosis 2
TOTAL 99
PG MEDICAL INTAKE- OVER ALL TOTAL
401 Page # 11
PG DENTAL COLLEGE
S
N
Name of the Institute and
Address
Sl.
No.
Subject
No. of
Seats
1
A J Institute of Dental Sciences,
N.H.17, Kuntikana, Mangalore –
575 004
Ph.: 0824-2221465
Fax:0824-2224968
Email:
[email protected]
Website: www.ajhospital.com
1 Edodontics 6
2 Orthodontics 6
3 Prosthodontics 6
4 Periodontics 6
5 Pedodontics 6
6 Oral Surgery 6
7 Oral Medicine 6
8 Oral Pathology 6
9 Community Dentistry 3
10 Diploma in Endodontics 1
11 Diploma in Prosthodontics 1
12 Diploma in Periodontics 1
13 Diploma in Orthodontics 1
TOTAL 55
S
N
Name of the Institute and
Address
Sl.
No.
Subject
No. of
Seats
2
Al Ameen Dental College, Al
Ameen Campus, Athani Road,
Bijapur-586108. Ph: 08352-272503
Fax: 08352-270355
1 MDS Orthodontics 2
2 MDS Oral Surgery 2
TOTAL 4
S
N
Name of the Institute and
Address
Sl.
No.
Subject
No. of
Seats
3
Al Badar Rural Dental College &
Hospital, Survey No.12, Dariyapur
Village, Near PDA Engg. College,
GDA Layout, Naganahalli Road,
Gulbarga – 585 102. Ph.:08472
227610 Fax:08472
229687Email:[email protected]
1 Oral Medicine & Radiology 3
2 Oral & Maxillofacial Surgery 3
3 Orthodontics 3
TOTAL 9 Page # 12
S
N
Name of the Institute and
Address
Sl.
No.
Subject
No. of
Seats
4
Bangalore Institute of Dental
Science & Hospital & Post
Graduate Research Centre, No.5/3,
Hosur Main Road, opp.
LakkasandraBus Stop, Bangalore –
560 029.Ph.: 080-26562777 Fax:
080-26563973
Email:[email protected],
Website: www.bidsinstitution.com
1 Oral Medicine 3
2 Periodontia 3
3 Oral Surgery 3
4 Conservative Dentistry 3
5 Orthodontia 3
6 Prosthodontics 3
TOTAL 18
S
N
Name of the Institute and
Address
Sl.
No.
Subject
No. of
Seats
5
Coorg Institute of Dental Sciences,
Kanjithanda Kushalappa Campus,
Maggula, Virajpet – 571 218.
Coorg District, Karnatka Ph:
08274-256479 / 260195
Fax: 08274-260156
Email: [email protected]
Website: www.cids.edu
1 Oral Medicine and Radiology 3
2 Oral & Maxillofacial Surgery 3
3 Oral Pathology 3
4 Public Health Dentistry 3
5 Periodontics 6
6 Prosthodontics 6
7 Orthodontics 6
8 Conservative Dentistry 6
9 Pedodontics 3
TOTAL 39
S
N
Name of the Institute and
Address
Sl.
No.
Subject
No. of
Seats
6
Farooqia Dental College, Farooqia
Educational Complex, Umar
Khayam Road, Eidgah, Mysore –
570021 Ph: 0821-2494890,
2494830 Fax: 0821-4252915
Email:
[email protected]
Website: www.farooqia.org
1 Oral Medicine and Radiology 3
2 Periodontics 3
3 Conservative Dentistry&Endodontics 3
4
Orthodontics & Dentofacial
Orthopedics 3
5 Oral Pathology and Microbiology 3
TOTAL 15 Page # 13
S
N
Name of the Institute and
Address
Sl.
No.
Subject
No. of
Seats
7
Navodaya Dental College, P.B.
No.26, Navodaya Nagar,
Mantralayam Road, Raichur -584
101 Ph: 08532-223361/223448/49
Fax:08532-223326
Email: [email protected]
Website: www.navodaya.co.in
1 Community Dentistry 3
2
Conservative Dentistry and
Endodontics 3
3 Oral & Maxillofacial Surgery 3
4
Oral Pathology & Microbiology &
Forensic Ondontology 3
5 Pedodontics 3
6 Prosthodontics, Crown & Bridge 2
7 Periodontics 3
8 Oral Medicine 3
9 Orthodontics 3
TOTAL 26
S
N
Name of the Institute and
Address
Sl.
No.
Subject
No. of
Seats
8
Rajarajeswari Dental College &
Hospital, #14, Ramohalli Cross,
Kumbalgodu, Mysore Road,
Bangalore – 560074. Ph: 080-
28437150 Fax: 080-28437468
Email: [email protected],
Website:www.rrdch.org
1 MDS – Orthodontics 6
2 MDS – Conservative and Dentistry 4
3 MDS – Oral Surgery 6
4 MDS – Periodontics 6
5 MDS – Oral Medicine 3
6 MDS _ Oral Pathology 2
7 MDS – Prosthodontics 6
8 MDS – Peadodontics 2
9 MDS – Community Dentistry 2
TOTAL 37
S
N
Name of the Institute and
Address
Sl.
No.
Subject
No. of
Seats
9
The Oxford Dental College,
Hospital & Research Centre10th
Milestone, Bommanahalli, Hosur
Rd,Bangalore – 560 068.Ph.: 080 –
2573 7275 – 278 (4 lines) Fax: 08
0- 2573 4656 Email:
[email protected]
Website:www.theoxford.edu
1 Periodontics 8
2 Prosthodontics 8
3 Conservative Dentistry 8
4 Orthodontics 8
5 Community Dentistry 8
6 Pedodontics 5
7 Oral Surgery 8
8 Oral Medicine 6
9 Oral Pathology 7
TOTAL 66 Page # 14
S
N
Name of the Institute and
Address
Sl.
No.
Subject
No. of
Seats
10
Vydehi Institute of Dental
Sceinces, #82, EPIP Area,
Nallurahalli, Whitefield,
Bangalore-560 066
Ph:28413381/82/83/84/85
Fax:080-28416199
e-mail: [email protected]
Website: www.vims.ac.in
1 Oral Medicine & Radiology 2
2 Oral Pathology 2
3 Conservative Dentistry 2
4 Orthodontics 2
5 Periodontics 3
6 Prosthodontics 2
7 Oral Surgery 3
8 Community Dentistry 3
TOTAL 19
PG DENTAL INTAKE- OVER ALL TOTAL 288
PLEASE NOTE: REGARDING ACTUAL AVAILABILITY OF SEATS : The total no. of seats shown
against each institution (both Medical and Dental – Subject wise) is only TENTATIVE. Actual position
would be put on the website at the time of counseling. Page # 15
FEE STRUCTURE STRUCTURE::::
The Fee Structure for PG Medical and Dental in our member colleges is as per the
Government norms. All candidates must pay the requisite fees to the colleges directly after
the allotment of seats in the counseling held by KRLMPCA. The details of fees structure
would be put on the website when once the Government issues the notification.
1.1. 1.
A candidate who fulfills the following stipulations shall be eligible to appear for the entrance
test viz.,
(a) He / She is a Citizen of India
(b) He / She has studied and passed the course leading to the award of MBBS/BDS degree
in a college recognized by Medical Council of India / Dental Council of India and
Government of India
(c) Candidate must have secured MBBS/BDS degree from a University established by law
in India.
(d) Candidates must fulfill all admission requirements stipulated by MCI / DCI
(e) Candidate should have completed or is completing compulsory rotatory internship on
or before 30
th
April of the year in which application for entrance test is called for
subject to completion of internship course.
The Application can be downloaded from our website from 24 Dec 2012 to 2
nd
January 2013,
The Last Date for receipt of Last Date for receipt of filled filled applications applications is is is is 050505
ththth
January, 20 January, 2011311333. No application
would be received after the last date as fixed above. Page # 16
2.2. 2.Basis for Admission: BBB
Allotment of seats will be on the basis of merit determined by ranking secured in PG CET
2013 conducted by the Association. Entrance Test will be for a maximum marks of 200.
Actual duration of the test is for 180 minutes. The Entrance Test will be conducted in
English. Questions will be multiple choice type, each having four alternatives. Answer sheet
is of OPTICAL MARK READER (OMR) type with carbonless copy. 50% of marks in the
KRLMPCA PG CET 2013 is a must for eligibility of admission to Post Graduate Courses. Each
question carries one mark. Correct answer will be awarded one mark. No mark/s will be
awarded for multiple marking. No negative valuation. Key Answers of test will be notified
on the website on 09
th
February, 2013. Objections if any may be sent to the Association
Office addressed to the Chief Examiner the Chief Examiner by post only. No communication would be
entertained in person by KRLMPCA after the last date as indicated. Rankings will not be
awarded for those candidates who secure less than 50% of marks in the Entrance Test 2013.
Detailed instructions relating to centralized counseling will be put on the website at a late eling will be put on the website at a laterrrr
KRLMPCA advises all the candidates to visit regularly the Association's website for
relevant information.
3.3. 3.
Entrance Test will be held on Saturday the 09
th
February, 2013 at St.Joseph's Boys High
School, Museum Road, Opp. To Post Office, Diagonally opp. To Cariappa Bhavan, Bangalore
– 560 001. Test will be between 11.00 a.m. to 2.00 p.m. The candidates should be present in
the exam hall 15 minutes prior to the commencement of the Test.
Candidates should download the Admission Tickets by entering his / her Name as username
and Mobile Number as password from the Association's website and produce it at the time of
Entrance Test. No individua No individual Admission Ticket will be sent by post.
Candidates can send their queries on any issue relating to Entrance Test email or fax only.
No query in person or through phone will be entertained. Communication can be made only
through fax or email.
Page # 17
1. Every filled application should be accompanied with the following attach:
a. DD for Rs.1500/- drawn in favour of KRLMPCA KRLMPCA payable at Bangalore
b. Self attested copy of Mark Sheet of each year of MBBS /BDS
c. Self attested copy of Provisional Degree Certificate
d. Self attested Internship Certificate – if completed (Plz. Refer para no.2 of page 13 –
Eligibility criteria)
Filled Application along with DD of Rs.1500/- and enclosures should be sent by
COURIER OR SPEED POST ONLY to the address mentioned below: NO
APPLICATION WOULD BE RECEIVED BY THE ASSOCIATION OFFICE IN
PERSON.
The Chief Examiner
K.R.L.M.P.C.A. (Regd.)
Flat No.143, 4
th
Floor, "SURYAMUKHI", Garden
Apartments, # 21,
Vittal Mallya Road,
Bangalore – 560 001
Ph.: 080 4112 1233.
2. A set of photocopy of the Application should be retained by the candidates for further
clarification, if any.
3. Incomplete applications and applications which do not fulfill the eligibility criteria
mentioned above will be rejected. No refund of application fee would be made.
4. Request for re-totaling or revaluation of OMR sheets will not be entertained as valuation
and the subsequent scoring is on scanning method.
5. KRLMPCA is not responsible for any postal delay
6. Application forms received after the last date as fixed, are liable for rejection
7. If photographs are not found/mismatched, such applications would be rejected
8. All correspondence should be addressed to the "Chief Examiner", with due
acknowledgement