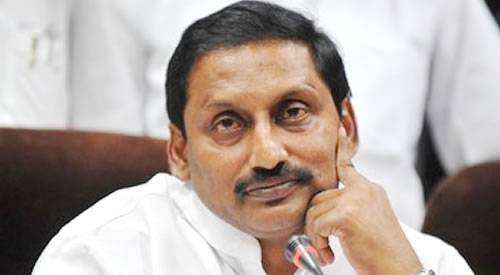 From http://articles.timesofindia.indiatimes.com/2012-02-13/hyderabad/31054853_1_junior-doctors-striking-house-surgeons-rural-service
Andhra Pradesh Doctors Rural Service : Talks fail, junior docs to continue with strike

HYDERABAD: There is no end in sight to the junior doctors' strike after the state government rejected the possibility that the mandatory three-year rural service rule for medicos can be amended as talks between the agitating doctors and the cabinet subcommittee failed on Sunday.

The state government renewed its appeal for the strike to be called off but junior doctors have said they will continue with their agitation.Speaking to the media after a two-hour meeting of the cabinet subcommittee with chief minister N Kiran Kumar Reddy at the latter's camp office, medical education minister Kondru Murali Mohan said that the government had already agreed to 11 of the 13 demands put forth by the junior doctors.

"The government has conceded to a majority of their demands. They must call off their strike in the larger interests of the public and immediately resume duties," he said.

The chief minister said that although the agitating junior doctors had his sympathy, the medical administration department had been directed to implement rules strictly in order to ensure better medical services for the poor. He asked officials to make alternative arrangements for emergency services and advised them to refrain from showing any rancour towards the medicos.

Health officials informed Reddy that the abolition of rural services was not possible under Medical Council of India (MCI) rules. As regards the demand for the enhancement of the stipend amount, officials informed that the government was paying more than some of the neighbouring states.

The chief minister was informed that 548 service doctors and specialists were working at Osmania General Hospital (OGH) and only 25 junior doctors per shift would assist them in extending medical care to patients.

The medicos have decided to conduct a public meeting at the Indian Medical Association (IMA) building on Monday to garner support from other students' associations and civil society bodies. "There is no political force behind us. We need some small clarifications on the three-year rural service rule. We do not want to stretch this strike. We are honestly working for the improvement of government hospitals," they said.

The junior doctors cautioned the government against harming the careesr of house surgeons who are on strike. They alleged that colleges have decided to refrain from issuing bona fide certificates essential for striking house surgeons who intend to write their PG entrance tests. "We have decided to continue with the strike as our key demands, including reduction of the duration of compulsory rural service from three years to two, has not been taken into consideration. Our demands that the stipend be hiked and infrastructure in medical colleges be improved, too, have been ignored," said Naresh Kumar, a striking junior doctor.

Earlier, Gulzar visited Gandhi Hospital to study the impact of the strike on medical services. He said 32 doctors working under the District Coordinator of Hospital Services (DCHS) would be deputed to Gandhi Hospital to attend to emergency cases. These doctors will work in the general surgery, orthopaedic, gynaecology, paediatrics and general medicine wards.

Cabinet subcommittee members include finance minister Anam Ramnarayan Reddy, major industries minister J Geetha Reddy, primary education minister S Sailajanath, civil supplies minister D Sridhar Babu, government chief whip Gandra Venkata Ramana Reddy along with chief secretary Pankaj Dwivedi, health department special chief secretary G Sudhir and principal secretary KR Ratna Kishore, finance department principal secretary PV Ramesh, Hyderabad district collector Natarajan Gulzar and additional director of medical education Mohan Rao.