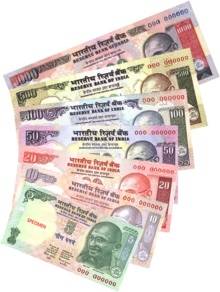 Tamil Nadu Medical College Non Service PG Post Graduate Stipend 2010, 2011, 2012, 2013
-oOo-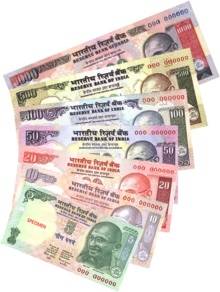 Update : 1st July 2013 : All rates are INR / Month
Stipend for the Period of 01-07-2013 to 30-06-2014
CRRI : Rs 8200
I Year MD, MS, Diploma : 17400
II Year MD, MS, Dipoma : 18400
III Year MD, MS : 19400
I Year DM, MCh, 4th Year MCh Neurosurgery : 20400
II Year DM, MCh, 5th Year MCh Neurosurgery : 21400
III Year DM, MCh, 6th Year MCh Neurosurgery : 22400
Stipend for the Period of 01-07-2014 to 30-06-2015
CRRI : Rs 8500
I Year MD, MS, Diploma : 18000
II Year MD, MS, Dipoma : 19000
III Year MD, MS : 20000
I Year DM, MCh, 4th Year MCh Neurosurgery : 21000
II Year DM, MCh, 5th Year MCh Neurosurgery : 22000
III Year DM, MCh, 6th Year MCh Neurosurgery : 23000
Stipend for the Period of 01-07-2015 to 30-06-2016
CRRI : Rs 8800
I Year MD, MS, Diploma : 18600
II Year MD, MS, Dipoma : 19600
III Year MD, MS : 20600
I Year DM, MCh, 4th Year MCh Neurosurgery : 21600
II Year DM, MCh, 5th Year MCh Neurosurgery : 22600
III Year DM, MCh, 6th Year MCh Neurosurgery : 23600
Posted 11th Jan 2013
We have come to know that there is some confusion as to the correct stipend for CRRIs, Non Service Diploma, MD, MS Post Graduates and DM, MCh Higher Speciality Candidates in Tamil Nadu Government Medical Colleges
The following Table is made as per the Government Order ( G.O,.Ms.No. 208 Health and Family Welfare Department Dated: 17.09.2009. ) and DME Letter Lr. R.No 73290/ME I/2/2010 dated 11.01.2013 of the Director of Medical Education. The Stipend for CRRI increases by Rs 300 on every July 1 and Stipend for PGs increase by Rs 600.
If you are getting less than the amount, please represent to your dean and modify it and get arrears 🙂
There are few columns marked as "-" That does not mean that there is no stipend. It is for you to work it out and find whether you are able to do basic calculations regarding your pay. You can post your values in the comments. We will post the answers after a month.
NON SERVICE POST GRADUATES CANDIDATES
| | | | | |
| --- | --- | --- | --- | --- |
| Name of the Course | Year of Admission | Year of study | Year | Stipend |
| MD / MS | 2010 | I | May 2010 –June 2010 | 15000 |
| MD / MS | 2010 | I | July 2010 – April 2011 | 15600 |
| MD / MS | 2010 | II | May 2011 – June 2011 | 16600 |
| MD / MS | 2010 | II | July 2011- April 12 | 17200 |
| MD / MS | 2010 | III | May 2012 – June 2012 | 18200 |
| MD / MS | 2010 | III | July 2012- April 13 | 18800 |
| MD / MS / Diploma | 2011 | I | May 2011-June 2011 | 15600 |
| MD / MS / Diploma | 2011 | I | July 2011- April 2012 | 16200 |
| MD / MS / Diploma | 2011 | II | May 2012-June 2012 | 17200 |
| MD / MS / Diploma | 2011 | II | July 2012-April 2013 | 17800 |
| MD / MS | 2011 | III | – | – |
| MD / MS / Diploma | 2012 | I | May 2012 to Jun 2012 | 16200 |
| MD / MS / Diploma | 2012 | I | July 2012 –April 2013 | 16800 |
| MD / MS | 2012 | II | – | – |
| MD / MS | 2012 | III | – | – |
| | | | | |
| --- | --- | --- | --- | --- |
| Name of the Course | Year of Admission | Year of study | Year | Stipend |
| DM / MCh | 2010 | I | Aug 2010 to June 2011 | 18600 |
| DM / MCh | 2010 | I | July 11 | 19200 |
| DM / MCh | 2010 | II | August 2011 to June 2012 | 20200 |
| DM / MCh | 2010 | II | July 2012 | 20800 |
| DM / MCh | 2010 | III | August 2012 to June 2013 | 21800 |
| DM / MCh | 2010 | III | July 13 | 22400 |
|   |   |   |   |   |
| DM / MCh | 2011 | I | August 2011 – June 2012 | 19200 |
| DM / MCh | 2011 | I | July 2012 | 19800 |
| DM / MCh | 2011 | II | August 2012 to June 2013 | 21200 |
| DM / MCh | 2011 | II | July 2013 | 21800 |
|   |   |   |   |   |
| DM / MCh | 2011 | III | – | – |
|   |   |   |   |   |
| DM / MCh | 2012 | I | August 2012 to June 2013 | 19800 |
| DM / MCh | 2012 | I | July 2013 |   |
| DM / MCh | 2012 | II | – | – |
| DM / MCh | 2012 | III | – | – |
-oOo-
Name of the Course

Year of Admission

Year of study

Year

Stipend

5 year / 6 year MCh Neurosurgery

2009

I

July 2009 – April 2010

15000

2009

II

May 2010 to June 2010

16000

2009

II

July 2010 – April 11

16600

2009

III

May 2011 to June 2011

17600

2009

III

July 2011 – April 2012

18200

2009

IV

May 2012 to June 2012

19000

2009

IV

July 2012 – April 2013

19800

2009

V

May 2013 to June 2013

20800

2009

V

–

–

 

 

 

 

2010

I

May 2010 –June 2010

15000

2010

I

July 2010 – April 2011

15600

2010

II

May 2011 – June 2011

16600

2010

II

July 2011- April 12

17200

2010

III

May 2012 – June 2012

18200

2010

III

July 2012- April 13

18800

2010

IV

May 2013 to June 2013

19800

2010

IV

–

–

2010

V

–

–

2010

VI

–

–

 

 

 

 

 

 

 

 

2011

I

May 2011-June 2011

15600

 

I

July 2011- April 2012

16200

2011

II

May 2012-June 2012

17200

 

II

July 2012-April 2013

17800

2011

III

–

–

2011

IV

–

–

2011

V

–

–

2011

VI

–

–

 

 

 

 

 

 

 

 

2012

I

May 2012 to Jun 2012

16200

 

 

July 2012 –April 2013

16800

2012

II

–

–

2012

III

–

–

2012

IV

–

–

2012

V

–

–

2012

VI

–

–
-oOo-