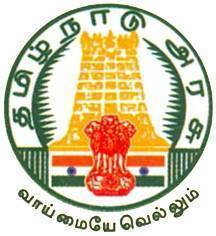 TNPG 2012 Tamil Nadu POST GRADUATE DEGREE / DIPLOMA / 6YEAR M.Ch., (NEUROSURGERY) / MDS TENTATIVE COUNSELLING SCHEDULE 2012 – 2013  1 ST PHASE  –  MAY 2012
—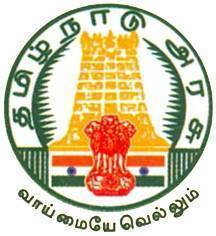 DATE
14.05.2012 MONDAY
FORENOON SESSION 10 AM ELIGIBLE PHYSICALLY DISABLED CANDIDATES
15.05.2012 TUESDAY
FORENOON SESSION
09.00 AM GR 1 TO 145 (Mark 81.28 to 71.64)
11.00AM GR 146 TO 294 (Mark 71.60 to 69.80)
AFTERNOON SESSION
02.00 PM GR 295 to 401) (Mark 69.76 to 68. 80)
16.05.2012
WEDNESDY
FORENOON SESSION
09.00 AM GR 402 TO 543 (Mark 68.76 to 67.64)
11.00AM GR 544 TO 683 (Mark 67.60 to66.84)
AFTERNOON SESSION
02.00 PM GR 684 to 786 (Mark 66.80 to 66.20)
17.05.201
THURSDAY
FORENOON SESSION
09.00 AM GR787 to 950 (Mark 66.16 to 65.44)
11.00AM GR 951 TO1106 (Mark 65.40 to 64.64)
AFTERNOON SESSION
02.00 PM GR 1107 to 1219 (Mark 64.60 to 64.00)
18.05.2012
FRIDAY
FORENOON SESSION
09.00 AM GR1220 TO 1366 (Mark 63.96 to 62.96)
11.00AM GR 1367 TO 1533 (Mark 62.92 to 62.24)
AFTERNOON SESSION
02.00 PM GR 1535 to 1654) (Mark 62.20 to 61.84)
19.05.2012
SATURDAY
FORENOON SESSION
09.00 AM GR 1655 TO 1826 (Mark 61.76 to 60.80)
11.00AM GR 1827 TO 2007 (Mark 60.76 to 60.00)
AFTERNOON SESSION
02.00 PM  SCA CANDIDATES (GR 2232,2320,2324, 2418, 2438, 2528,  2564 2620,2671, 2794, 2911, 2988,3045,3111) ST CANDIDATES (GR 2272, 2361, 2817, 3030, 3289,3302,3562)
20.05.2012 SUNDAY HOLIDAY
21.05.2012 MONDAY
FORENOON SESSION
09.00 AM  MDS  (GR 1 TO 20 , 57 and 71)
— —
* GR – GENERAL RANK
• The individual Call Letters have been despatched.
• Candidates can also download their Hall Tickets from the websites www.tnhealth.org / www.tn.gov.in from 11th May 2012.
• Venue: Auditorium, Kilpauk Medical College, Kilpauk, Chennai – 10
Addl. Director of Medical Education /Secretary i/c.,
Selection Committee
Directorate of Medical Education,
Kilpauk, Chennai-10
ANNEXURE
1) CANDIDATES SHOULD ATTEND THE COUNSELLING AS PER THE RANK AND MARK MENTIONED IN THE SCHEDULE
2) ORGINAL CERTIFICATES TO BE PRODUCED:
a) MARK SHEETS: X STD, +2 EXAMINATION
b) COMMUNITY CERTIFICATE
c) FINAL MBBS/BDS PART II MARK SHEET(S)
d) CRRI COMPLETION CERTIFICATE.
e) MBBS/BDS DEGREE / PROVISIONAL PASS CERTIFICATE ISSUED BY THE UNIVERSITY. PROVISIONAL PASS CERTIFICATE FOR DIPLOMA QUALIFIED AND ADDITIONAL QUALIFICATION REGISTRATION CERTIFICATE.
f) PERMANENT MEDICAL/DENTAL REGISTRATION CERTIFICATE.
g) ATTEMPT CERTIFICATE IN FINAL MBBS/BDS PART II FROM THE HEAD OF THE PARENT INSTITUTION.
h) SERVICE CANDIDATES SHOULD PRODUCE EVIDENCE FOR TNPSC SELECTION.
i) ELIGIBILITY CERTIFICATE FROM THE TAMILNADU DR.M.G.R.MEDICAL UNIVERSITY OBTAINED FOR THE YEAR 2012-2013 FOR CANDIDATES QUALIFIED FROM UNIVERSITIES OTHER THAN THE TAMILNADU DR. M.G.R. MEDICAL UNIVERSITY.
j) NATIVITY CERTIFICATE(IF APPLICABLE)
3) ADMISSION TO THE ENTRANCE EXAMINATION DOES NOT CONFER ON THE CANDIDATE THE RIGHT OF ADMISSION TO ANY COURSE IF FOUND TO BE INELIGIBLE LATER
4) OPTION ONCE GIVEN DURING THE COUNSELLING CANNOT BE CHANGED LATER.
5) THE CANDIDATES WHO ARE SELECTED AT THE TIME OF COUNSELLING SHALL PAY THE TUITION FEE IN TOTAL AS PRESCRIBED BY WAY OF DEMAND DRAFT DRAWN IN FAVOUR OF THE SECRETARY, SELECTION COMMITTEE, KILPAUK, CHENNAI – 10 PAYABLE AT CHENNAI AT THE TIME OF RECEIPT OF THE ALLOTMENT ORDERS TOWARDS TUITION FEE. AFTER THE RECEIPT OF THE JOINING REPORT FROM THE DEANS OF THE RESPECTIVE COLLEGES THIS AMOUNT WILL BE TRANSFERRED TO THE COLLEGES CONCERNED . THIS FEE IS NOT REFUNDABLE IF THE CANDIDATE DOES NOT JOIN OR DISCONTINUES THE COURSE.
6) ALL CANDIDATES ATTENDING THE COUNSELLING FOR PG DEGREE / DIPLOMA / MDS / 6 YEAR M.Ch.(NEUROSURGERY ) COURSE WILL HAVE TO REMIT A NON REFUNDABLE AMOUNT OF RS.500/- BY MEANS OF A DEMAND DRAFT IN FAVOUR OF THE SECRETARY, SELECTION COMMITTEE AS PROCESSING FEE.
7) FEES PAYABLE IN GOVERNMENT INSTITUTIONS:
PG DIPLOMA 15,000 /-
PG DEGREE   20,000 /-
MDS   20,000 /-
6 yr M.Ch.,(NEUROSURGERY)    20,000 /-
FOR DETAILS PLEASE VISIT www.tn.gov.in / www.thhealth.org