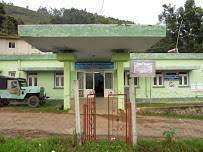 Hilly / Remote and difficult areas : Bonus Marks for GH also
-oOo-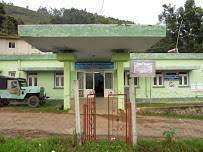 Background
1. Government had designated certain areas as "Hilly Remote and difficult Areas" and working in PHCs there would give one mark per year, subject to maximum of 10 marks. This scheme was responsible for most PHCs in Ooty getting filled up. A candidate working for two years in Ooty will have two marks more to his score and this will help him get a better rank.
2. Then they designated three districts Nagapattinam and Ramanathapuram and Thiruvarur as High Vacancies and said that doctors working in GH as well as PHCs in these areas would be given one mark per year
Please see LIST OF HILL AREA PHCs and GH (Hill area PHCs which are eligible for Hill area allowance) and TNPG 2013 TNPGMEE Tamil Nadu PG 2013 Prospectus for info
To get an overview of how Health HR Policies of Tamil Nadu, see this Article
The petitioners work in GHs situated in "Hilly Remote and difficult Areas
But, they were not awarded additional marks because the first order talked only only PHCs and not about GHs
So they went to court and succeeded
From http://www.thehindu.com/todays-paper/tp-national/tp-tamilnadu/bonus-marks-for-three-doctors-who-served-in-remote-areas-hc/article5837569.ece
The Madras High Court has directed the Directorate of Medical Education to grant bonus marks to three doctors for their service in remote/difficult areas and publish the rank list accordingly for admission to post-graduate degree/diploma courses.

Justice B.Rajendran passed the order on writ petitions by R.Paramaguru, S.Suganya and V.Saravanan. The petitioners said they were appointed as Assistant Surgeons in February 2011 in the Tamil Nadu Medical Service. After appointment, the three were posted in hilly/remote and difficult areas. While Dr. Paramaguru was posted in Government Hospital, Thirukoilur, the other two were posted at Sankarapuram in Villupuram district.

A G.O. of December 30, 2010, based on which the petitioners were appointed, would indicate that for the service in hilly/remote and difficult areas additional marks would be awarded for admission to PG courses. Having completed three years of service, they had applied for PG degree/diploma courses, but were denied the additional marks. Hence, the present petition. The petitioners' counsel, S. Thanka Sivan, said when the area in which the petitioners served had been classified as remote/difficult area, there was no justification for the authorities to ignore such service of the petitioners. Allowing the petition, Mr. Justice Rajendran said it was evident from a list of government hospitals that the place where the petitioners were serving had been classified as remote/difficult area.
From http://timesofindia.indiatimes.com/city/chennai/Serving-in-difficult-Villupuram-district-makes-doctors-eligible-for-PG-seat/articleshow/32751750.cms
CHENNAI: Villupuram district may be less than 100km from Chennai, but health department has categorised Sankarapuram and Thirukoilur government hospitals in the district as 'remote and difficult'.

Consequently, doctors working in these 'remote and difficult' work spots are eligible for two bonus marks for each year, if they apply for PG medical admissions.

It is this clause which has now come to the rescue of three doctors — Paramaguru of Thirukoilur GH and Suganya and V Saravanan of Sankarapuram GH – after they were denied permission to attend counselling for PG medical admissions. They moved the high court after realising that their names did not figure on the list of candidates selected for counselling.

On Tuesday, Justice B Rajendran of the Madras high court passed an order directing health department officials to permit them to take part in counselling. The judge pointed out that the government itself had categorised Sankarapuram and Thirukoilur in Villupuram as difficult postings, which means the doctors serving there would get two marks each per year.

He also rejected additional government pleader's argument that the two GHs would at best be rural, but not remote or difficult.

Justice Rajendran, citing the list of difficult postings published by the government, said that while awarding two marks each to persons serving in GHs Tiruvarur, Nagapattinam and Ramanathapuram districts, it would be unfair to deny the same to the petitioners, more so when all these GHs figured on the list published by the government.

The judge said the additional government pleader had not furnished any document to show that these two GHs are only in a rural area, and added: "When candidates serving in Tiruvarur, Nagapattinam and Ramanathapuram districts were given certain concessions, the same yardstick has to be applied in the case of the petitioners as well." He then directed the authorities to award two marks each for each year of service to the petitioner-doctors.
From http://www.business-standard.com/article/pti-stories/doctors-serving-in-remote-areas-entitled-for-bonus-marks-in-pg-114032601425_1.html
Madras High Court today directed the Tamil Nadu Directorate of Medical Education (DME) to award bonus marks to the assistant surgeons who served in remote areas for admission to the Post Graduate Degree/Diploma Courses for the academic year 2014-15.

Justice B. Rajendran, who allowed the petitions by Dr R Paramaguru and two others, said the petitioners who completed three years of service in rural areas anticipating additional mark are definitely entitled to such incentive.

The petitioner doctors were appointed as Assistant Surgeon by the Director of Public Health and Preventive Medicine and were posted in Hilly/remote and difficult areas.

In the meanwhile, the DME invited applications for admissions to Post Graduate Degree/Diploma Courses for which these doctors had also applied.

According to them they are entitled to get additional/bonus marks as service candidates who served in remote, difficult and hill areas as contemplated under the December 30, 2010 Government Order.

The doctors further contended that they are entitled to get additional three marks out of 10 provided for this purpose.

He further said that a perusal of the Government order dated 30.12.2010 would indicate that those who serve in the place of posting at least for three or five years would be entitled for incentives besides that such service rendered by them would be entitled for award of addition/bonus marks for admission into PG Courses.

The Judge said in the light of the above the petitioner doctors herein are entitled to get two more marks for each of the year of their service as per sub clauses 2 and 3 of clause 38 of the prospectus for the admissions.