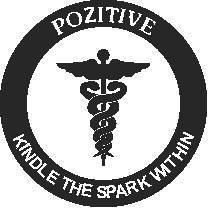 POZITIVE ON LINE EXAM SERIES ( POLES ) – TNPGEE 2014 TNPG 2014 Tamil Nadu PG
-oOo-
SRISWAMIYEE SARANAM AYYAPPA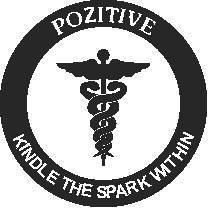 POZITIVE
POZITIVE ON LINE EXAM SERIES(POLES)-TNPGEE
Test papers
TNPG entrance  exam based test papers.
Each exam contains 240 questions;no negative marks.
Questions set by a panel of Consultants from various specialties.
A central, state wide exam results will be displayed for each examination.
An ideal exam series for TNPG entrance exam  Preparation and self assessment.
POZITIVE ON LINE EXAM SERIES (POLES)-TNPGEE
     Regarding the online mode of exam
Once you register for the exam,you will get an exam coupon
Coupons will be available from NOV-3rd onwards.
The coupon will contain the code number to be logged in for the examinations
Once you log in for the exam,the exam will be available in your computer till the TNPG-2014 EXAM is over,so that you revise the questions whenever you want!
Post exam analysis-will be provided  to assess your strength &weakness.
POZITIVE ON LINE EXAM SERIES(POLES)-TNPGEE
Free online AIPGEE model exam
*It is free for candidates who register for POLES-TNPG Exam series
*The online exam commences from NOV-15th.
*It will be available till Dec 6th.
*Contains 300 questions;no negative marks.
*20% of the questions will be based on VISUALS.(eg-ECG,CT,X RAYS etc)
POZITIVE ON LINE EXAM SERIES(POLES)-TNPGEE
Exam fees
Exam fees(6 exams + 1 free AIPGEE model)– Rs2000
Offer price(till Dec-6th-2013)                        — Rs 1200
POZITIVIANS offer  (6 exams + 1 free AIPGEE model)   — Rs  900
POZITIVE ONLINE EXAM SERIES [POLES] – SCHEDULE
| | |
| --- | --- |
| Date | Exams |
| 6.12.13 | Anatomy, Physio, Biochem, Radio, FM, Anes |
| 15.12.13 | Pathology, Pharmac, Micro, SPM, ENT, Ophthal |
| 22.12.13 | Medicine, Surgery, OG, Ortho, Pediatrics, Derm |
| 29.12.13 | Model Exam – 1 [All Subjects] |
| 5.1.14 | Model Exam – 2 [All Subjects] |
| 12.1.14 | Model Exam – 3 [All Subjects] |
For more info / clarifications, contact POZITIVE-P.G.Medical entrance training centre