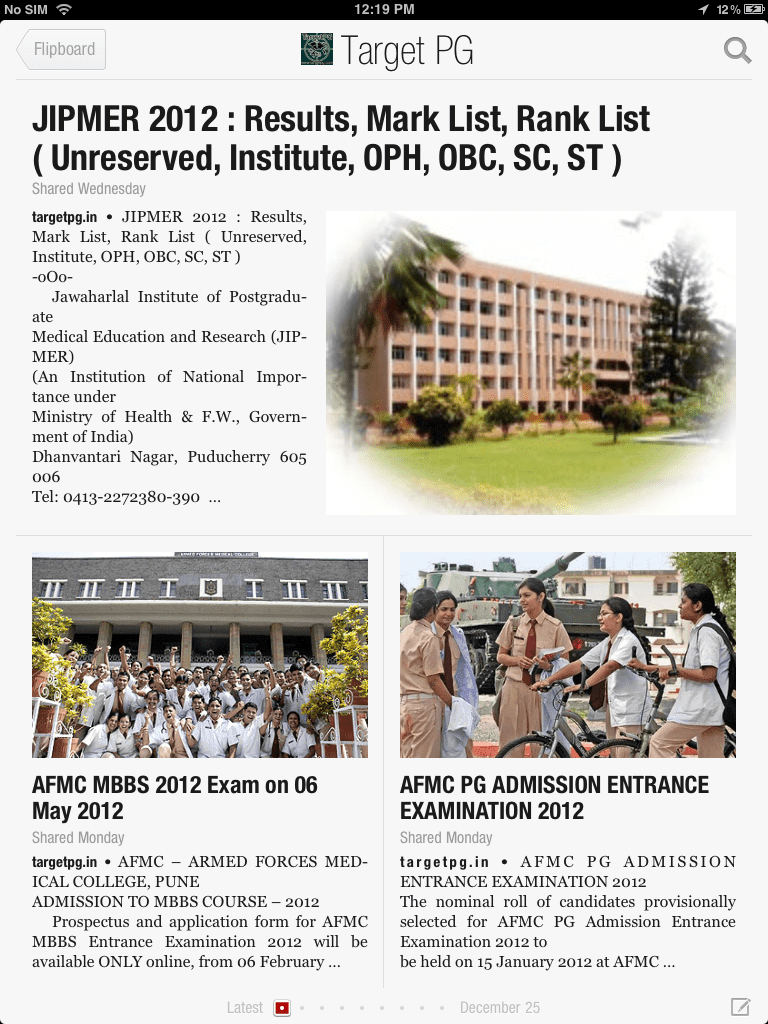 Do you know that you can add our Twitter feed ( @targetpg ) as a favorite section on Flipboard.
Our Twitter Feed can be read in Flipboard by simply tapping on the "More" tile and initiating a search in the dialogue box for our Twitter account ( @targetpg ) at the top of our Content Guide.
You can simply type in a search for "TargetPG" or "@targetpg" and select from the list of results.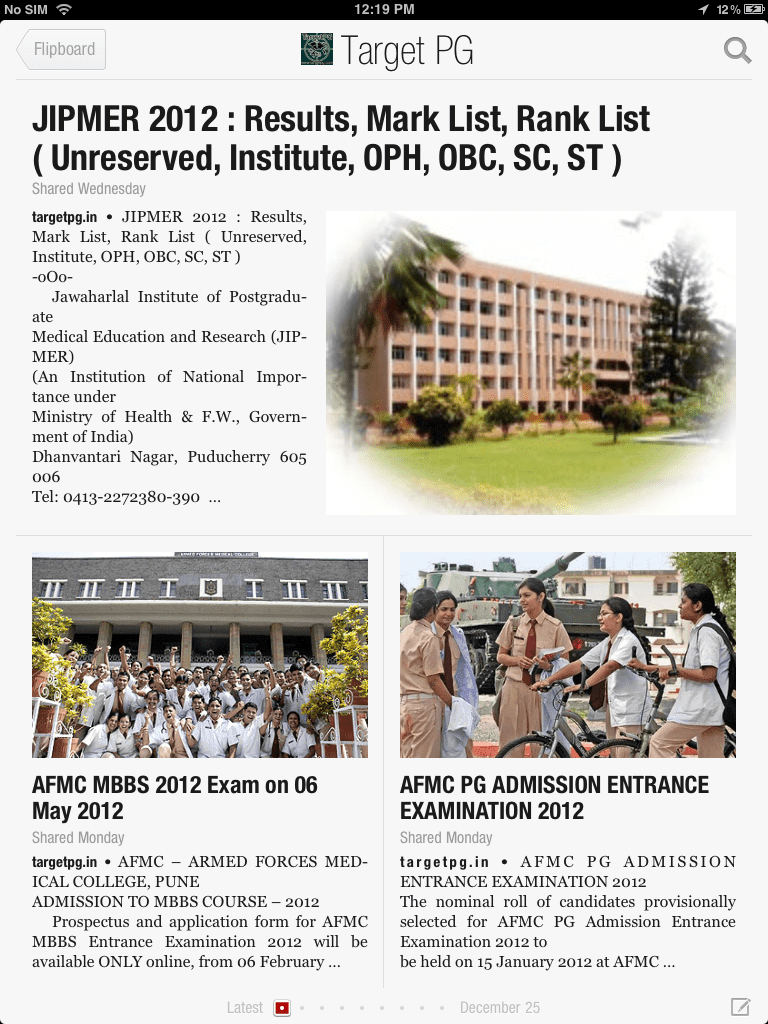 In case you are wondering what is this Flipboard, here is the description from Wikipedia
Flipboard is a social-network aggregation, magazine-format application software for Android, Windows 8, Blackberry 10, iOS.
It collects the content of social media and other websites and presents it in magazine format and allows users to "flip" through their social-networking feeds and feeds from websites that have partnered with the company.
Originally designed specifically for the iPad, in December 2010, the application was updated to add support for the iPhone and iPod Touch. On May 5, 2012, it was announced that Flipboard would be released for select Android phones, beginning with the Samsung Galaxy S3. Later, on May 30, 2012, a beta version of Flipboard for Android has been released through its website. A final stable release of the Flipboard for Android was released on June 22, 2012 in Google Play while the China version of Flipboard for Android was released on June 26, 2012. The Windows 8 version of the Flipboard app was also unveiled during the Microsoft 2013 Build Conference and also on the official Flipboard blog with video although no release date has been given. On October 22, 2013, it was also announced that Flipboard for Windows 8 will be rolled out to selected devices starting with Nokia Lumia 2520 and Flipboard for Windows Phone 8, which were also unveiled during the new Nokia product launch at Abu Dhabi, UAE.

Flipboard is produced by Flipboard, Inc., a United States–based software company founded in 2010 by Mike McCue and Evan Doll and headquartered in Palo Alto, California.
By the way, we are also in Google Currents : TargetPG is now available as a Magazine with Google Currents